UI for WPF
WPF OutlookBar
The Telerik OutlookBar lets you deliver Outlook's navigational bar to your WPF applications just as easy as adding a single control. You can take advantage of the group data templates, overflow menu, defining items position and even more features.
Part of the Telerik UI for WPF library along with 160+ professionally-designed UI controls.
Includes support, documentation, demos, virtual classrooms, Visual Studio Extensions and more!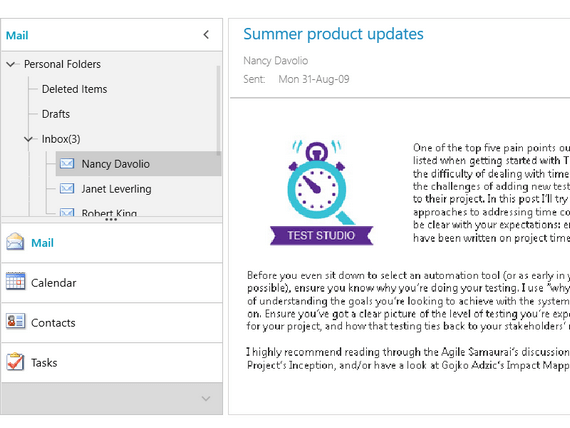 Next Steps