UI for WPF
WPF MultiColumnComboBox
The Telerik MultiColumnComboBox for WPF comes in handy when searching and selecting data from large multi-column data sets. It provides multiple selection and navigation options, different filtering functionalities as well as search auto complete features.
Part of the Telerik UI for WPF library along with 160+ professionally-designed UI controls.
Includes support, documentation, demos, virtual classrooms, Visual Studio Extensions and more!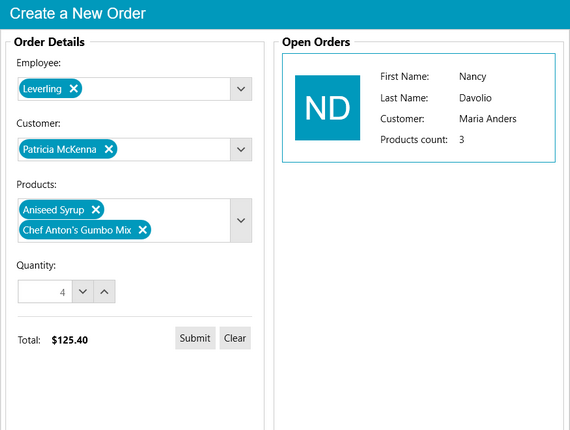 Next Steps