Telerik UI for .NET MAUI
Kickstart your multiplatform application development with a preview version of Telerik UI for .NET MAUI controls!
Download Telerik UI for .NET MAUI

Introducing .NET Multi-platform App UI (MAUI)
.NET MAUI is a next generation framework designed to provide a single project developer experience by empowering .NET developers with a unified stack that supports all modern platforms: Android, iOS, macOS, and Windows. The native features of each platform and their controls are readily available via a simple, cross-platform API that delivers no-compromise user experiences while enabling developers to share even more code than ever before!
Telerik UI for .NET MAUI Preview
What's New with Telerik UI for .NET MAUI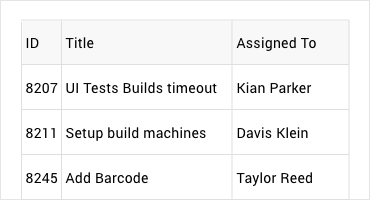 New Component: DataGrid
Easily visualize and edit large datasets right into your .NET MAUI application with the new, virtualization optimized Telerik UI for MAUI DataGrid.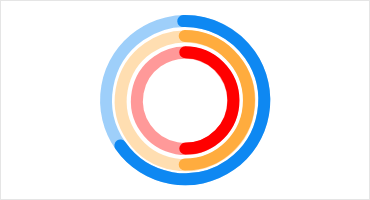 New Component: Gauge
Regardless of your app scenario, if you need a highly customizable, animated and UX-refined gauges to display your data, the Telerik UI for MAUI Gauge control has got you covered.
New Component: Barcode
The Telerik UI for MAUI Barcode is a lightweight control designed to generate and display data in a machine-readable format, using industry-standard 1D and 2D barcodes.
Experiment With Us
Delivering stellar products can only happen with your help. We invite you to become a collaborator - share your feedback and help us shape the future of Telerik UI for .NET MAUI. Suggest or recommend anything you're missing through our feedback portal and we'll use your input to add amazing new components and APIs to the roadmap.
During the experimental phase, Telerik UI for .NET MAUI will be a free trial, and we hope you will continue sharing your use cases, experience and roadblocks with us.