The Telerik Expander is a flexible control that helps you save space and achieve easier navigation through your application. You can place the expander anywhere and embed any content inside its drop-down area. Supports Built-In Expand/Collapse Animations, Content Alignment, Layout Customization and more.
Part of the Telerik UI for WPF library along with 160+ professionally-designed UI controls.
Includes support, documentation, demos, virtual classrooms, Visual Studio Extensions and more!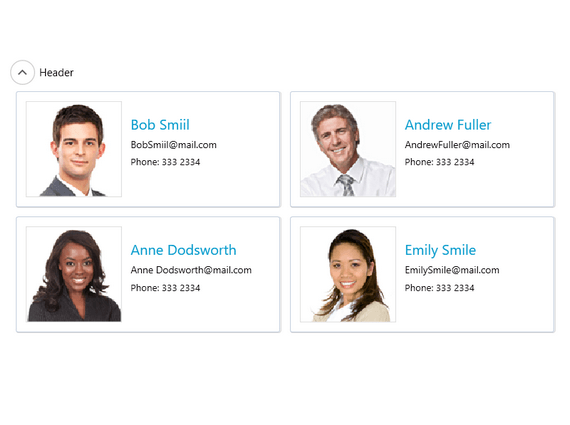 Next Steps