Kendo UI for jQuery
jQuery Upload
A complete package for providing a great upload UX in your jQuery applications. Supports file selection, drag and drop, custom drop zones, chunk upload, asynchronous upload, validation, and much more.
Part of the Kendo UI for jQuery library along with 100+ professionally-designed components.
Includes support, documentation, demos, virtual classrooms, learning resources and more!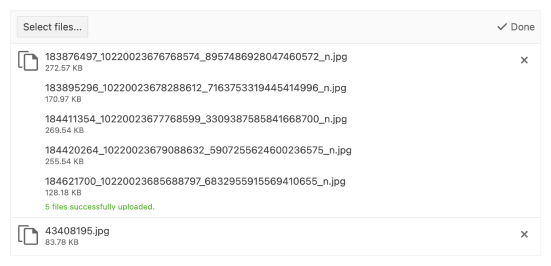 Next Steps