UI for ASP.NET MVC
ASP.NET MVC Splitter
Separate your pages into sections for a more intuitive flow with the ASP.NET MVC Splitter component. Allow users to control the pane size, expansion orientation and visibility.
Part of the Telerik UI for ASP.NET MVC library along with 110+ professionally designed UI components.
Includes support, documentation, demos, virtual classrooms and more!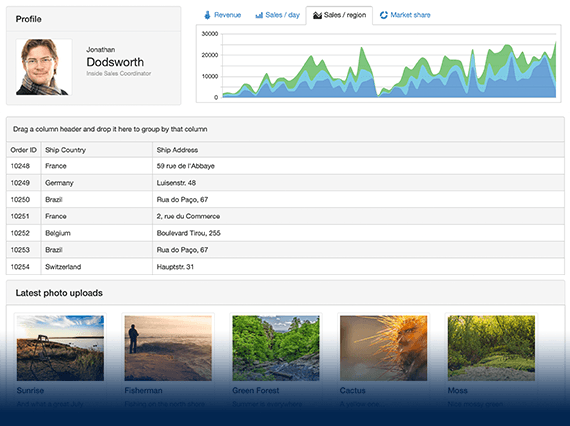 Next Steps