I mentioned earlier that we'll be hosting a three day "lunch and learn" format webinar designed to help folks new to web UI automation get off on the right foot. We'll be covering lots of fundamental concepts to help you and your team succeed with automation instead of falling in to the pit of despair.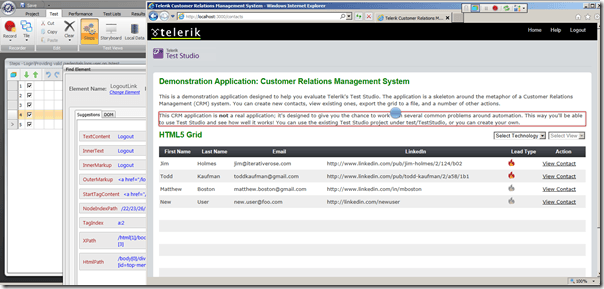 You can start signing up now for the webinar! You'll only need to sign up once, and you can join us for any or all of the sessions. The webinar is a three day series, with each day's sessions running somewhere between 30 and 45 minutes. Lots of Q&A is encouraged!
I've got a great lineup for content already (you can see some high-level points in my previous post), but as always, I'd love to address specific problems you and your team(s) have been seeing in web automation.
What sorts of topics would you find helpful to have addressed in this series?