Test Studio
Support and Learning Resources
To help us serve you better, tell us what you need help with:
Describe your problem in a single sentence.
Be specific. A good subject is "

How to record a test in Firefox

" or "

Highlighting in Firefox recorder doesn't work

" instead of "

Recording issues

" or "

Firefox doesn't work

".
Getting Started
Support Resources
Community
10 Popular Issues People Ask for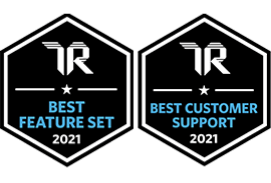 Telerik and Kendo UI Have Won Multiple Best of Development 2021 Awards
Telerik has won Best Feature Set and Best Customer Support. The award is based on both quantitative and qualitative feedback provided in user reviews with regards to customer support, feature set and usability.

Telerik Earns Multiple TrustRadius Best of Development 2021 awards
This is a second consecutive year Progress wins an award from the Association of Support Professionals. This year it was for the customer-focused support site and the many attributes that help speed up the resolution of customer inquiries. We are honored and determined to continue improving your experience.
Read more

Finding the Answers You Need is Our Top Priority
Progress was named one of the "Ten Best Support Sites" by the Association of Support Professionals. Our commitment to you is to continue improving your experience across the site and strive to provide you with the information you need in the ways you need it. Read why Telerik Support is considered among the best.

Still Have Questions?
Send feedback
Your feedback shapes our roadmap. Submit and follow feature requests and bug reports.