Ever wonder about the meaning behind Test Studio's slogan? Learn about why you need to test and offer up your own testing stories.
Most people see the slogan "Do You Even Test" and it immediately prompts a reaction. Whether you are a developer or tester you may have heard this saying before, and usually it is not a good thing.
Back about a decade ago when I was a Product Manager at a different software company I received an email that made me cringe, by the subject line alone, and worse yet it was from a big customer. Even worse than that, it had the CEO CC'd on the email too.
From: BigCustomerCo
Subject: Do You Even Test?
This was one of those high priority emails that you dread opening, but you know you must, and hopefully before the CEO comes looking for you. Gulp!
There is so much money, energy, and time spent across the company leading up to a major software release. Both internal and external marketing campaigns are rolling out in full force to build up the hype and excitement for new features. 500 fresh new t-shirts arrive with the latest branding for the product. The sales teams have been trained up on all the new cool features they are going to make a living on. The development team is finishing up the final pieces to the most important release of the product's history, and everyone is ready for the party that is planned for the big release day announcement. Looking back at these moments I just think how naïve we were.
The big day arrives. A press release goes out, and the C-levels make their speeches. The cake gets cut and served as everyone cheers, and the celebration begins for a long-awaited new version of the software. The best version yet, right? The customers and prospects are buying it up left and right!
Then, before the afterglow of the party has faded a high priority email hits your inbox, and the wheels come off. That new version that everyone is so proud of just crashed when the customer started to use it. They can't even try the new features because something is broken and preventing them from even using it. This story does not end well. In fact, the weight and embarrassment of the failure in this example caused the company to jettison this application, and sadly 100 employees too. All of this could have been avoided if the team had been testing. Of course, they had their unit testing routines down to a science, and of course the developers were top notch, but they failed to have a regression testing plan for the full product.
Please don't let this happen to you. Make sure that you do have a testing plan for Regression Testing, for Functional UI Testing, and for Performance and Load testing too. I have heard many similar versions of this from many clients over the years. There is something that you can do to protect from this; and it costs about as much as the new order of 500 t-shirts to start automating with Test Studio.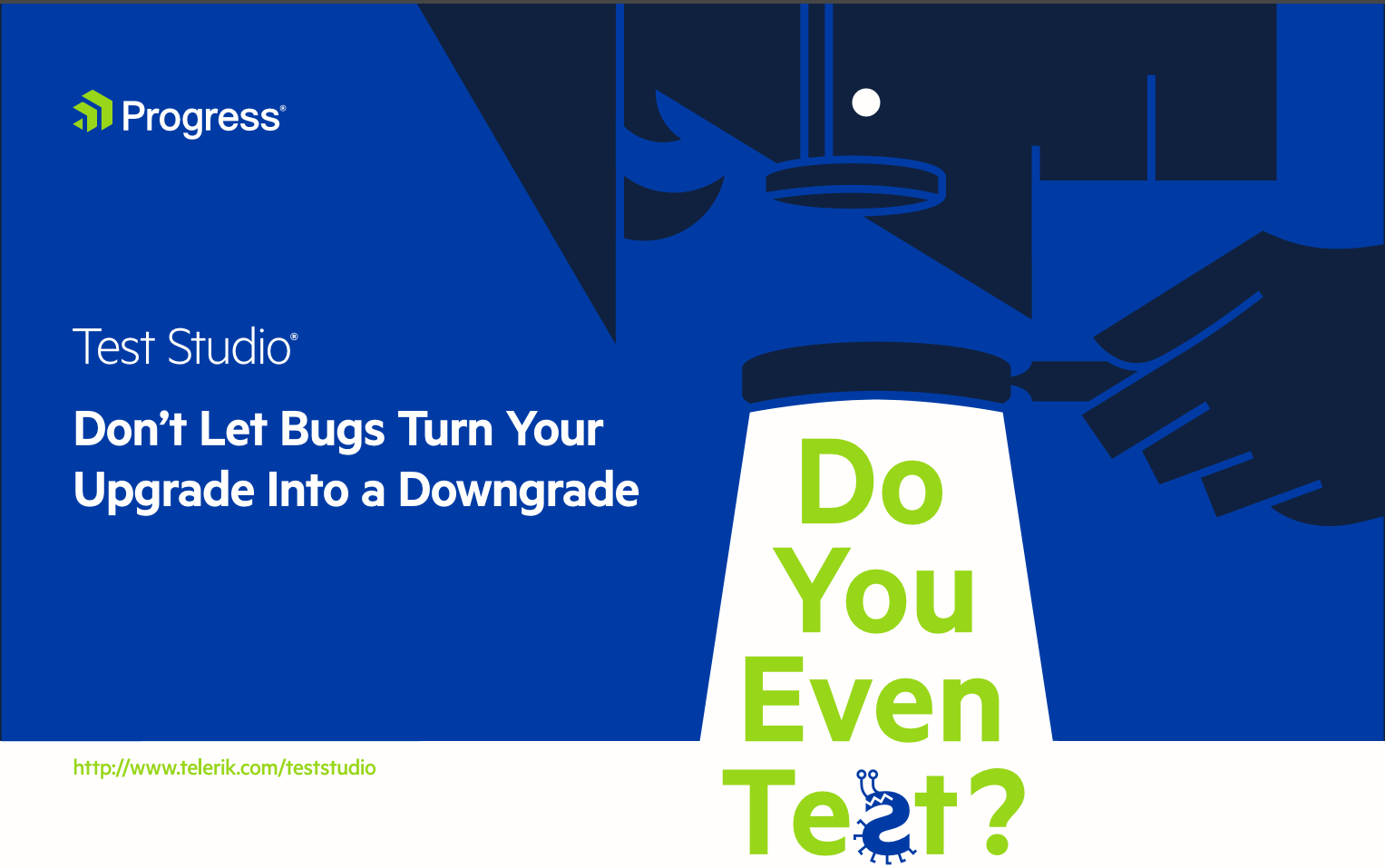 Share Your Own Testing Stories
Please feel free to share your "Do You Even Test" stories in the comments, and start a Test Studio trial today.
Visit Us at the StarWest Expo
Also, please come visit us at BOOTH 27 at the StarWest Expo next week, and grab a t-shirt while they last!!