I am pleased to inform our valued customers that you can now download our official R2 2014 release. This release is all about our customers – with over 140 items being addressed. We also have important news for our Windows XP users, so please read through this post in its entirety!
A couple short months ago, I transitioned into the Product Line Manager for Telerik's ALM division – and my first order of business was to take-on many of the outstanding issues that our customers have reported. While this does not sound like a big flashy release – it provides our customers with the stability that they have come to expect from Test Studio.
Beyond the over 140 issues resolved in this release comes a few helpful bits that we hope you'll love:
Enhanced Recording Experience in Chrome, Firefox, and Safari
Now you'll be able to leverage the popular 'Run from Here' and 'Run Selected Steps' from all supported browsers.
Jira Plug-In for Defect Tracking
Submit defects directly to Jira from Test Studio, optionally attach detailed failure information including execution log, reason for failure, and screenshot of the window at the time of failure.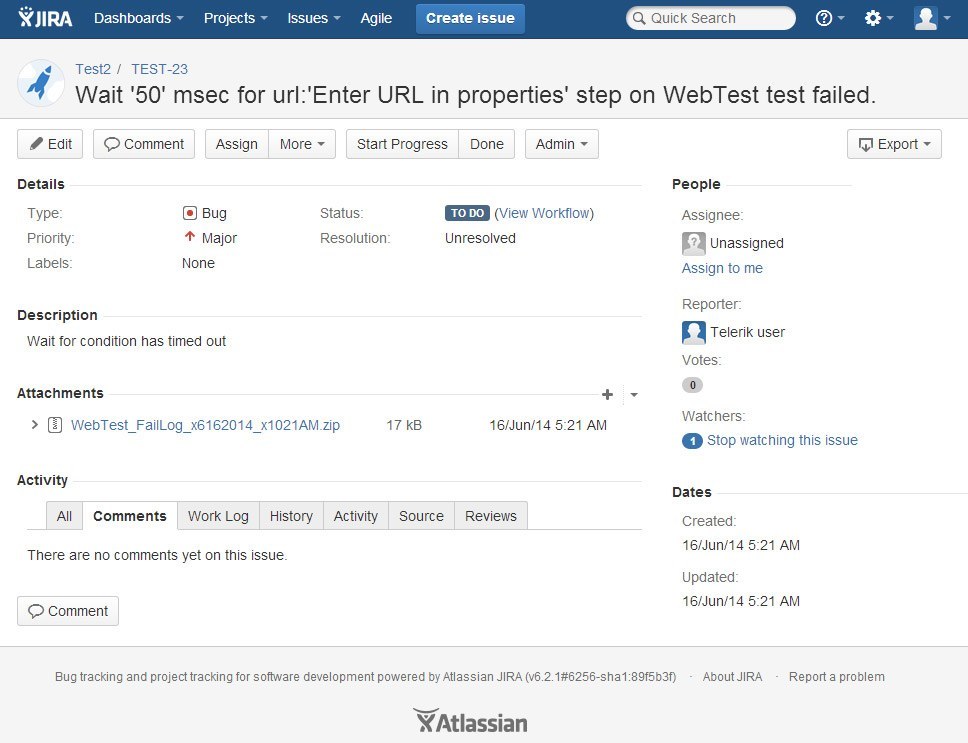 Clear Browser Cache Without Writing Code
You can now select 'Clear Browser Cache' from the 'More' dropdown menu of the test tab to insert a step. Customize this step to specify which areas of the Cache you'd like to clear" 'Cookies', 'Temp Files', 'History', or any combination of the three.
Maximize, Minimize, and Restore Browser Windows Without Writing Code
You can now select 'Maximize Browser' from the 'More' dropdown menu of the test tab to insert a step. Customize this step to change the default of 'Maximize' to 'Minimize' or 'Restore'
One-Click Restore of Default DLL References
If you've ever accidentally altered your default DLL references, only to have to insert them back one by one – you'll find this one-click button helpful! Access this from the Project Settings screen, Script Options tab.
An Important Note For Our Windows XP users:
The R2 2014 release of Test Studio will be the last official release of Test Studio that supports Microsoft Windows XP. Test Studio Runtime Edition will continue to be fully supported for test execution on systems running Windows XP.
View updated system requirements for Test Studio
What's Next?
We will be updating our roadmap page in the coming days with what you can expect in the next release of Test Studio (and when!). We have laid out an exciting, customer-centric roadmap that we hope you love and I am excited to share with you very soon!
Now give the new Test Studio a spin. Get your free 30-day trial.
Until next time,
Daniel Levy
Product Line Manager, ALM