I and four other Telerikers (Holly, May, Dan, and Jasper) just returned back to our respective homes after a few days at StarEast. Our booth at StarEast was busy the entire time!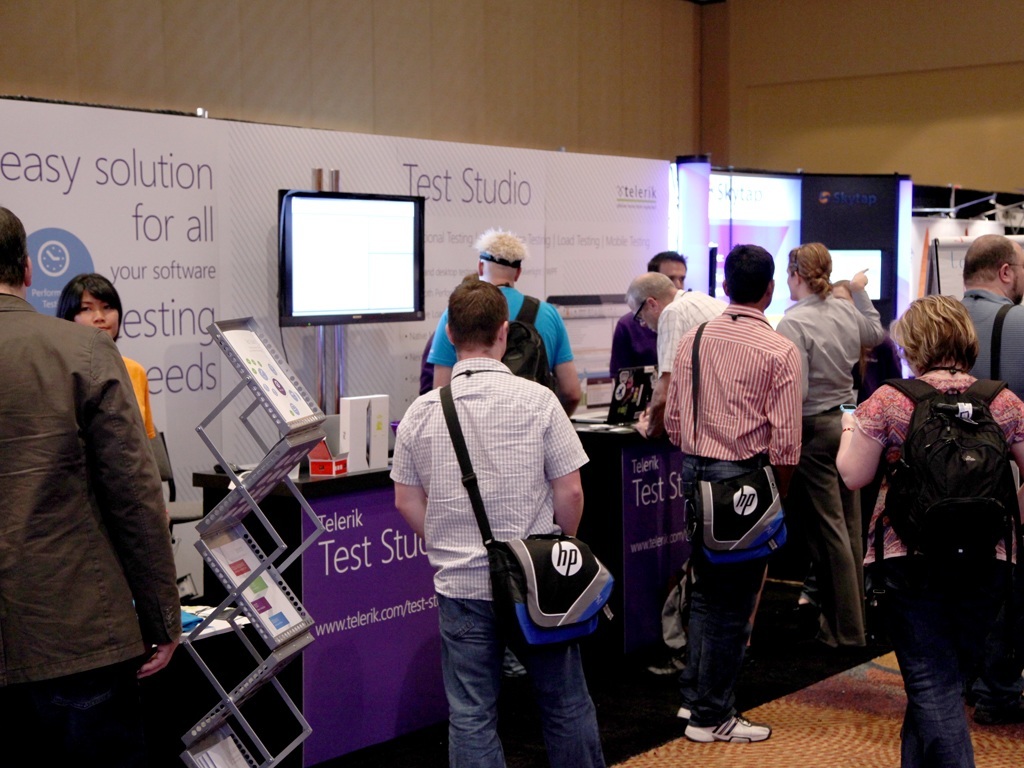 We all had an extremely productive trip in a great many ways. Holly's our organizer extraordinaire, May (our UX dev) got a lot of insight to how our users see the product, Jasper had many conversations with users about our feature set and potential new features, and Dan spent a lot of time talking with folks to introduce them to the awesomeness that is Test Studio.
We spent a lot of time covering our brand new feature releases: iOS testing, load, exploratory testing feedback tool. Folks seemed very excited, and we got some great feedback on things, too.
I had two different talks to give: Making Distributed Test Teams Work, a regular breakout session I had selected for StarEast, and Real World Problems, Real World Load Testing, an Industry Technical Presentation (read: "vendor session").
We also raffled off an iPad 3 at our booth. It drew a bit of a crowd…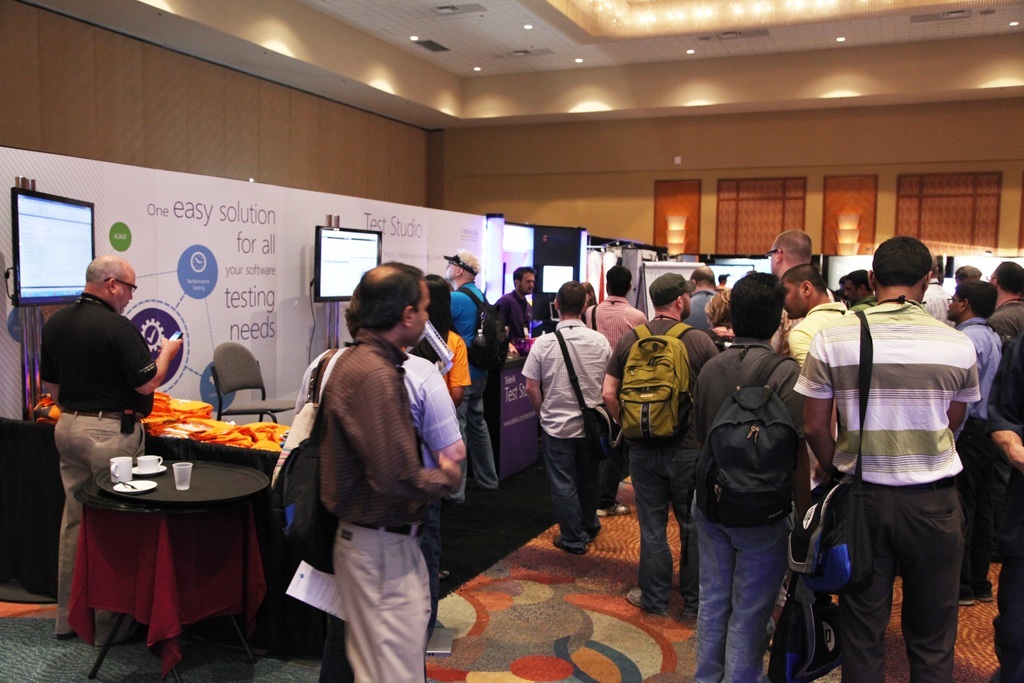 Here's our winner: Sathya Betha!
Thanks to the many attendees who stopped by and spoke with us. We really enjoyed chatting with you!