Test Studio's Load feature is seeing some lightning-fast evolution these days. New things are added, existing things are improved – all based on customer feedback.
Load testing has been around since the R1 release in April. In other words not very long. But things have been dynamic: the SP1 release re-worked the result output making it much more responsive. Next we introduced data-binding into the mix. And now with the latest SP2 release of R1 again we add more neat things.
First off: the result visualization is improved. You can filter the results for your separate Load agents which wasn't possible before: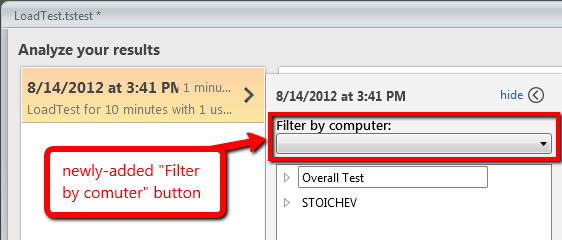 Another new thing is something I like to call the "derivative". It's not an official name and I've never heard our engineers refer to it that way, but I like it. Anyway, it's basically a feature that will allow you to review different values for your Load run at very specific points in time. You use the mouse to pinpoint the specific point in time that you're interested in. Simple but useful: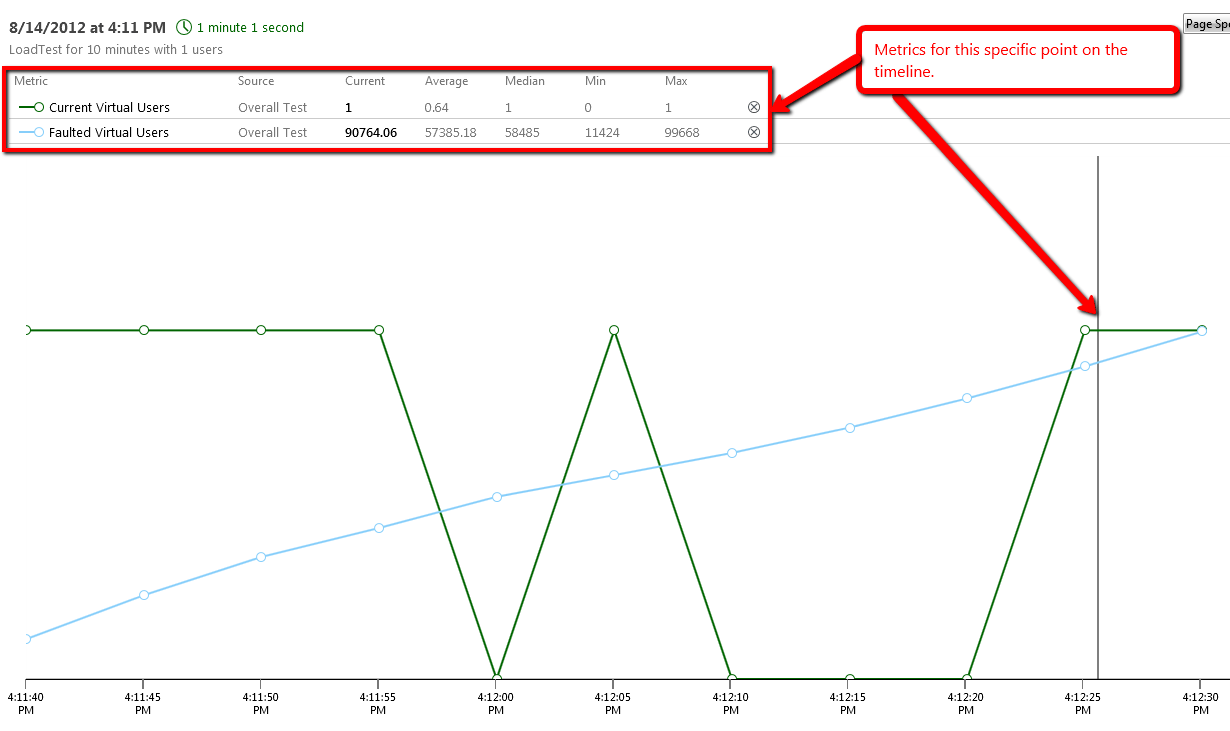 The last thing I want to talk about is the Performance Monitor. Up until now it was in Test Studio only as part of Performance testing – the ability to monitor multiple software/hardware "counters". Now it's part of Load Testing as well. So what does it do? It's going to answer questions akin to:
"If a thousand users hit my application hit at once how will the hosting server's RAM hold up?"
"How is my caching strategy holding up?"
You can attach the monitor to one or more machines. Once you've connected to a machine you get a list of "Performance counters" that you can choose to examine. The list is generated based on the specific hardware/software present on the machine. The word "extensive" might be an understatement – the list is huge: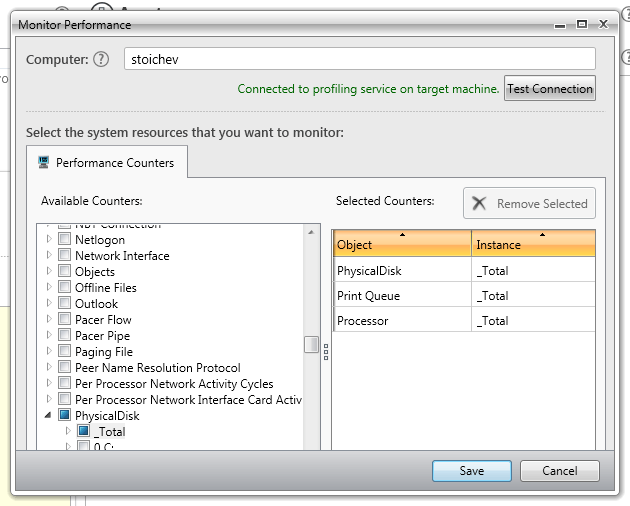 Once you've got that configured you're ready to run your test. You'll be able to determine how your hosting server (and maybe a client's browser) holds up under heavier Loads.
So there you have it – jump in and try the new stuff we've got in Load testing. And remember to keep hitting us with feedback – we want to make Load everything you want it to be.