Invoking a mouse action can come in handy, especially in navigation menus that use hover-over fly-out sub-menus.
To get started, select the hover-over highlighting tool from the recording toolbar which is docked to Internet Explorer.

Next, select the element on which you would like to invoke the hover over mouse action on, stay hovered, then click the blue bubble.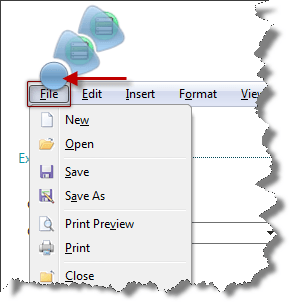 The WebUI Element Menu is now displayed, note the icons highlighted below, these are used to invoke 'Javascript Events' and 'Mouse Actions', select 'Mouse Actions'
Next, select the 'Mouse Hover' option by double clicking it.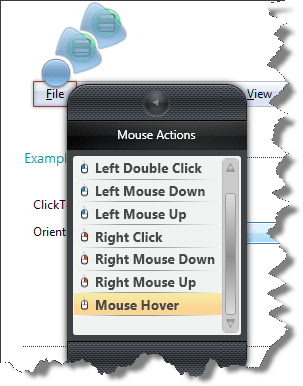 A desktop command will be added to your test, this will invoke a mouse hover over action triggering the menu to fly out letting you select a sub-menu item.