WWDC is huge this year! People are not sleeping and are overly excited! The @teleriktesting crew is also there! And we have a special treat for you! The new MacBook Pro!
Find one of these handsome looking fellows (see picture below). Snatch a cool "Tested for awesomeness" t-shirt. Wear it! Snap a photo and post it on Twitter with the #wwdc & #telerik hashtags! And you're in!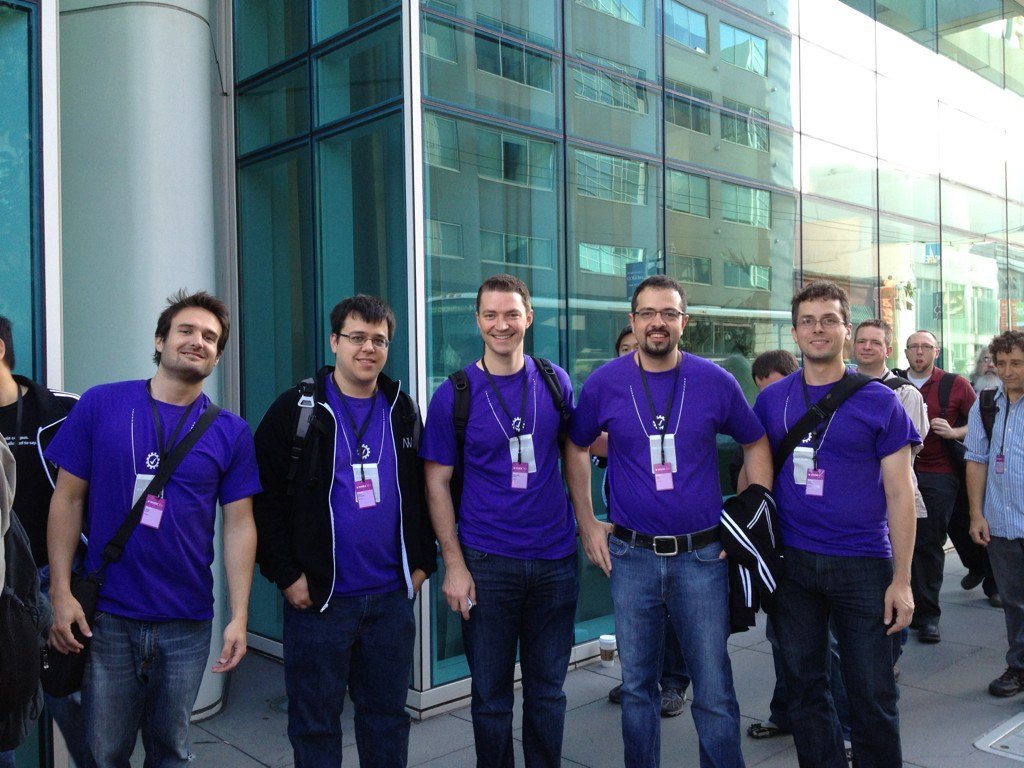 N.B. The Test Studio for iOS is totally FREE and available for download from the Apple App Store. Just in time for WWDC! Want to test your web apps? Go give it a try!