It's that time of the year: the latest, greatest release of Telerik's Test Studio is due out Wednesday, 11 April!
We've got a number of great features lined up for this release: integrated bug tracking, exploratory testing tooling, better support for HTML controls, and of course, the big feature: load testing!
Grab the release bits tomorrow, but be sure to stop by the Release webinar on Wednesday, 25 April at 11AM Eastern US. You'll need to register first, but there are plenty of spaces!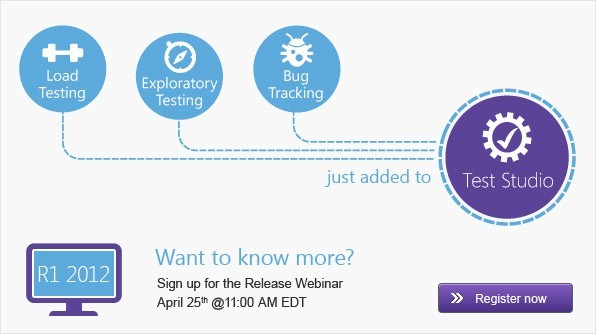 Load testing can be a complex, intimidating subject. If you'd like some more information, I encourage you to check out the following resources:
I look forward to seeing you at the release webinar!
PS: Working with developing apps on the iOS platform? Have you signed up for our Test Studio for iOS beta program yet?