Always in step with the rapidly evolving .NET and JavaScript ecosystems, our Telerik and Kendo UI R3 2020 release webinar and Twitch sessions (09/28 – 10/2) were dedicated to helping developers keep up with the latest innovations in creating stunning web, desktop and mobile apps. Read on for more details!
Our third release in 2020 is in the history books and we are already cooking the next one, scheduled for January 20, 2021! We are so happy that so many developers attended R3 Release Webinar Week at the end of September and learned more about the 45+ newly components across Telerik and Kendo UI product lines, plus great improvements in Blazor and WinUI, support for .NET 5, Angular 10, Vue 3.0 and many new features and updates!
We are very thankful to our developer advocates for their commitment to keep you up to date with the latest and greatest in .NET and JS development.
As a courtesy to every developer in our dev family, we would like to share the top highlights from the release week and places where you can see the release webinars and Twitch sessions in case you couldn't attend them. Keep them handy.

Highlights from Our Release Week Webinars
Telerik R3 2020 Release Week Webinar Highlights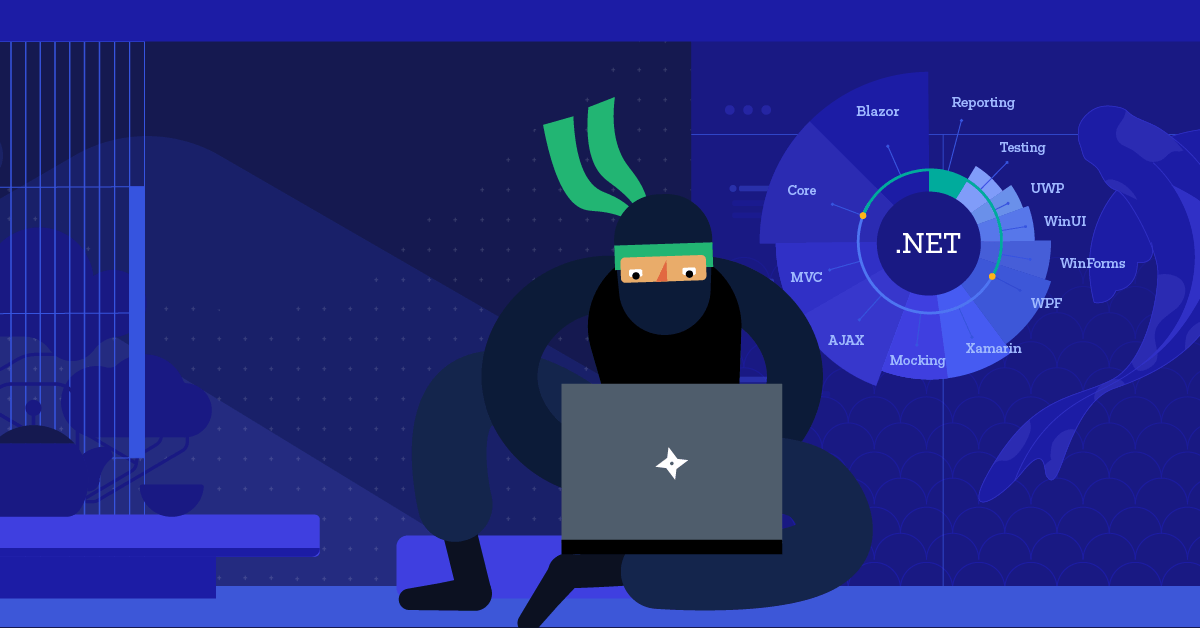 Telerik Web Products Webinar Day hosted by Ed Charbeneau and Sam Basu
Telerik UI for Blazor | Telerik UI for ASP.NET Core | Telerik UI for ASP.NET MVC | Telerik UI for ASP.NET AJAX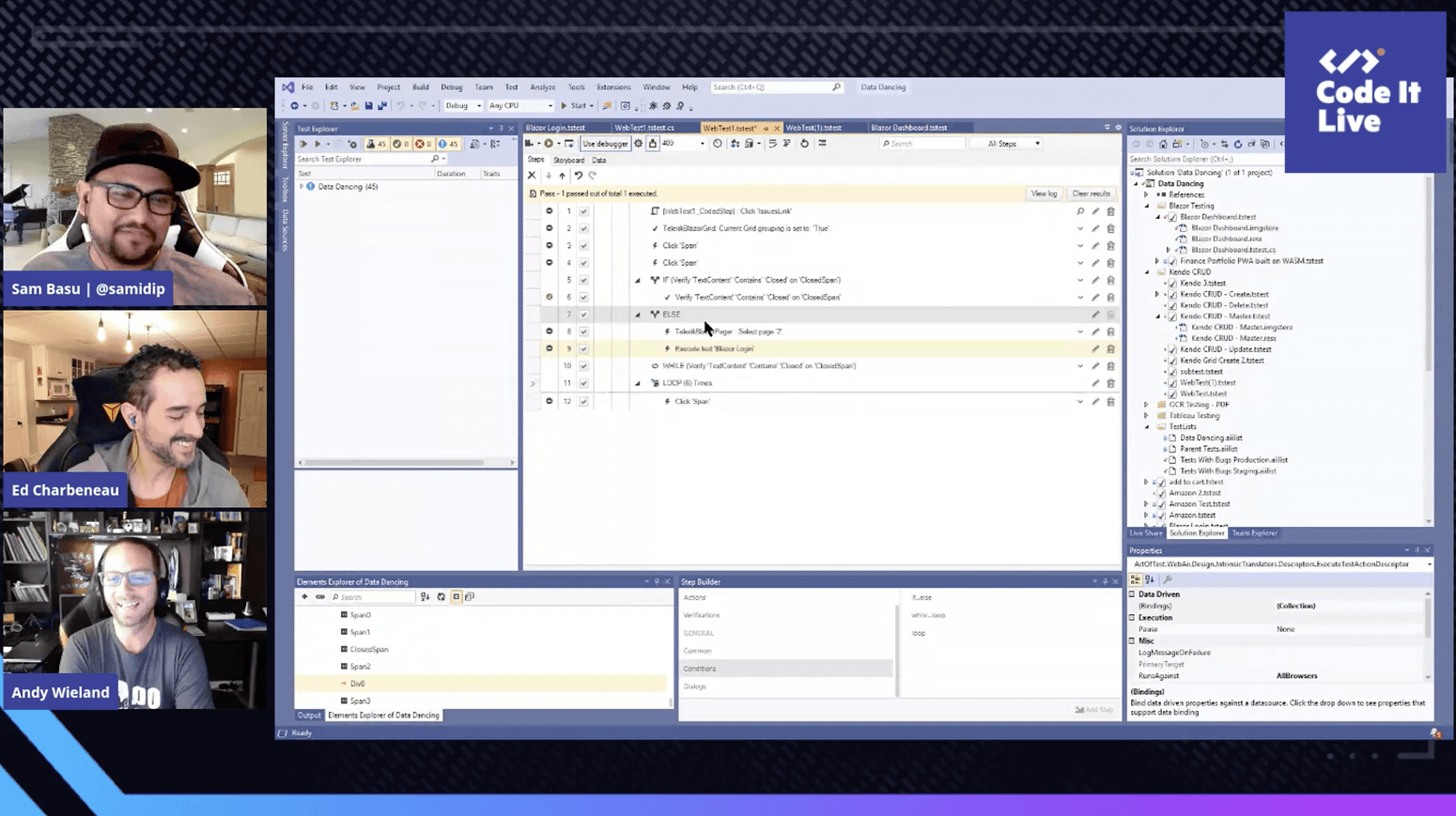 Telerik Desktop and Mobile Products Day hosted by Sam Basu
Telerik UI for WPF | Telerik UI for WinForms | Telerik UI for WinUI | Telerik UI for Xamarin
Telerik UI continues to keep .NET/XAML developers productive with dozens of new features across Xamarin, WPF & WinForms tooling

Most of Telerik UI suites are ultra future-facing with support for .NET 5 RC and easy migration paths

We pushed the envelope in Xamarin land with more Blazor Mobile Bindings and AndroidX support

We embrace modern Windows development with tons of new controls in Telerik UI for WinUI

Even with occasional green screens of death, we love developers and are committed to your success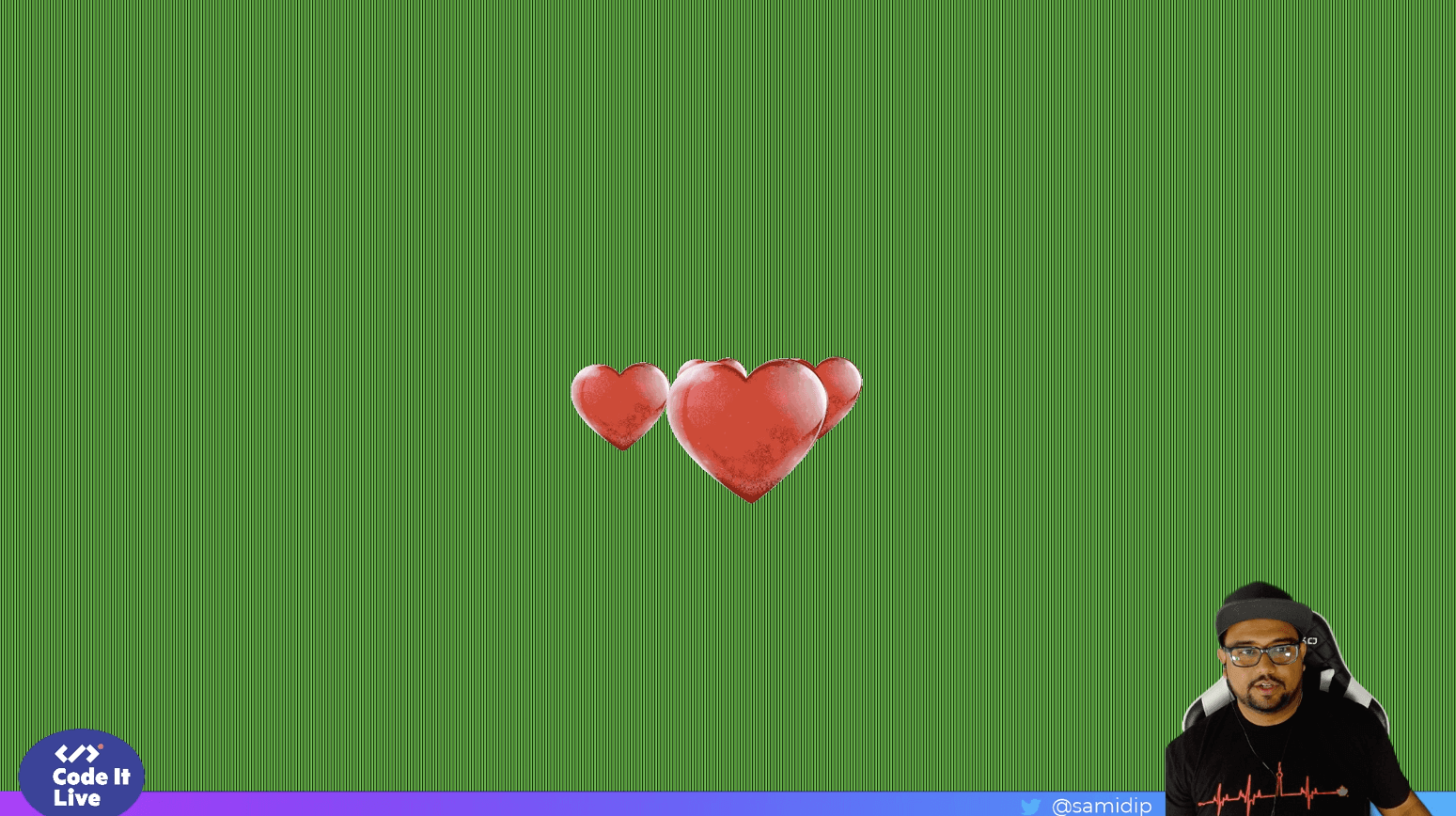 Telerik Reporting and Testing Webinar Day hosted by Sam Basu
Telerik Reporting | Telerik Report Server | Telerik Test Studio Dev Edition, Telerik JustMock | Fiddler Everywhere
We were happy to take the time to show off Telerik Reporting in all its glory

Telerik Reporting solution now provides the flexibility of advanced report designing on web/desktop and delivery to any platform

Telerik Test Studio & Test Studio Dev Edition bring latest testing automation and coded tests for tighter development loops on modern app dev platforms

JustMock brings .NET 5 support & code coverage in CI/CD pipelines

Fiddler Everywhere hits general availability across platforms

We can never have enough chickens on streams and one should not use Test Studio to push kids towards either Playstation or Xbox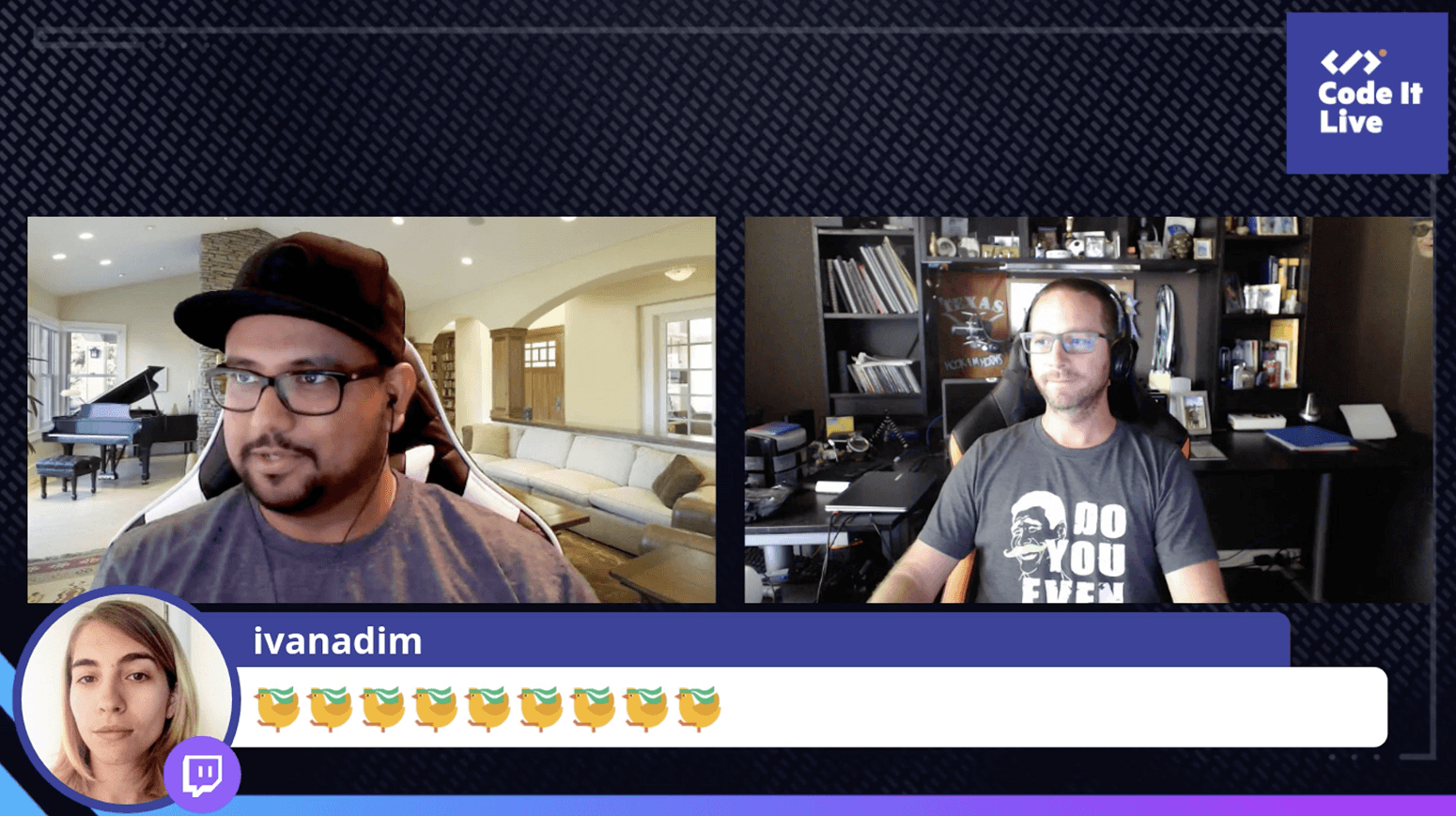 Kendo UI R3 2020 Release Week Webinar Highlights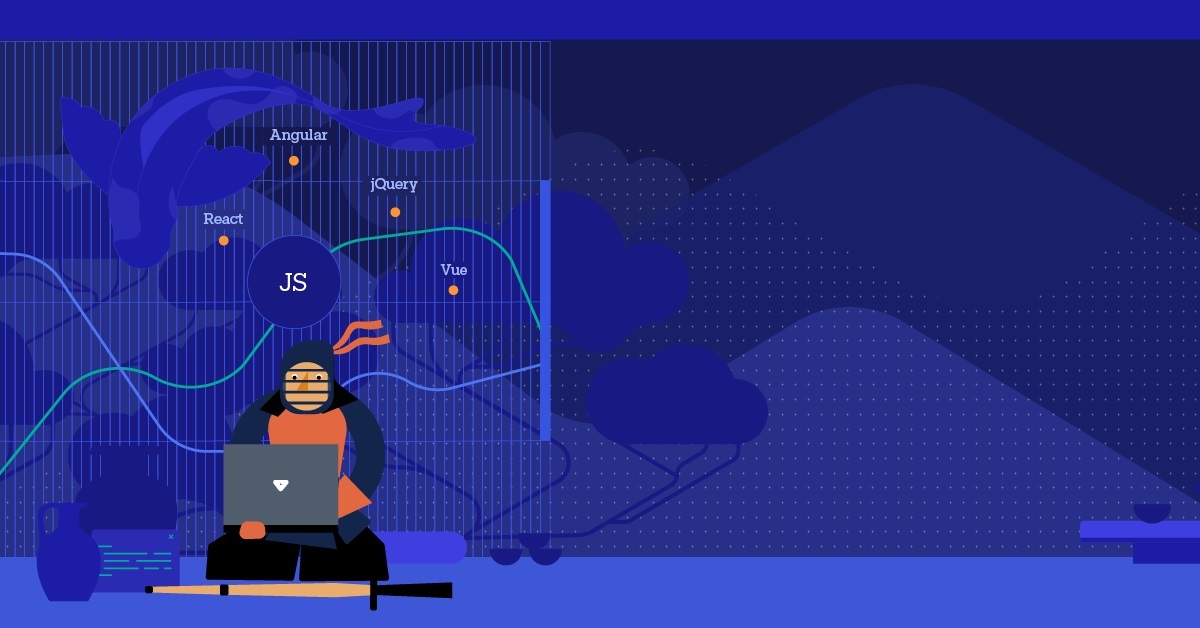 KendoReact and Kendo UI for Vue Products Webinar hosted by TJ Van Toll and Carl Bergenhem
Kendo UI for Vue now officially supports Vue 3.0

The latest KendoReact release included eight new components, as well as updates to the Grid and Editor components

KendoReact now has

a Gantt chart

component that's pretty amazing

We brought on members of the KendoReact engineering team for a Twitch stream

where we walked through the KendoReact release in detail

Chat wanted a Gantt chart in an AppBar, so we gave chat a Gantt chart in an AppBar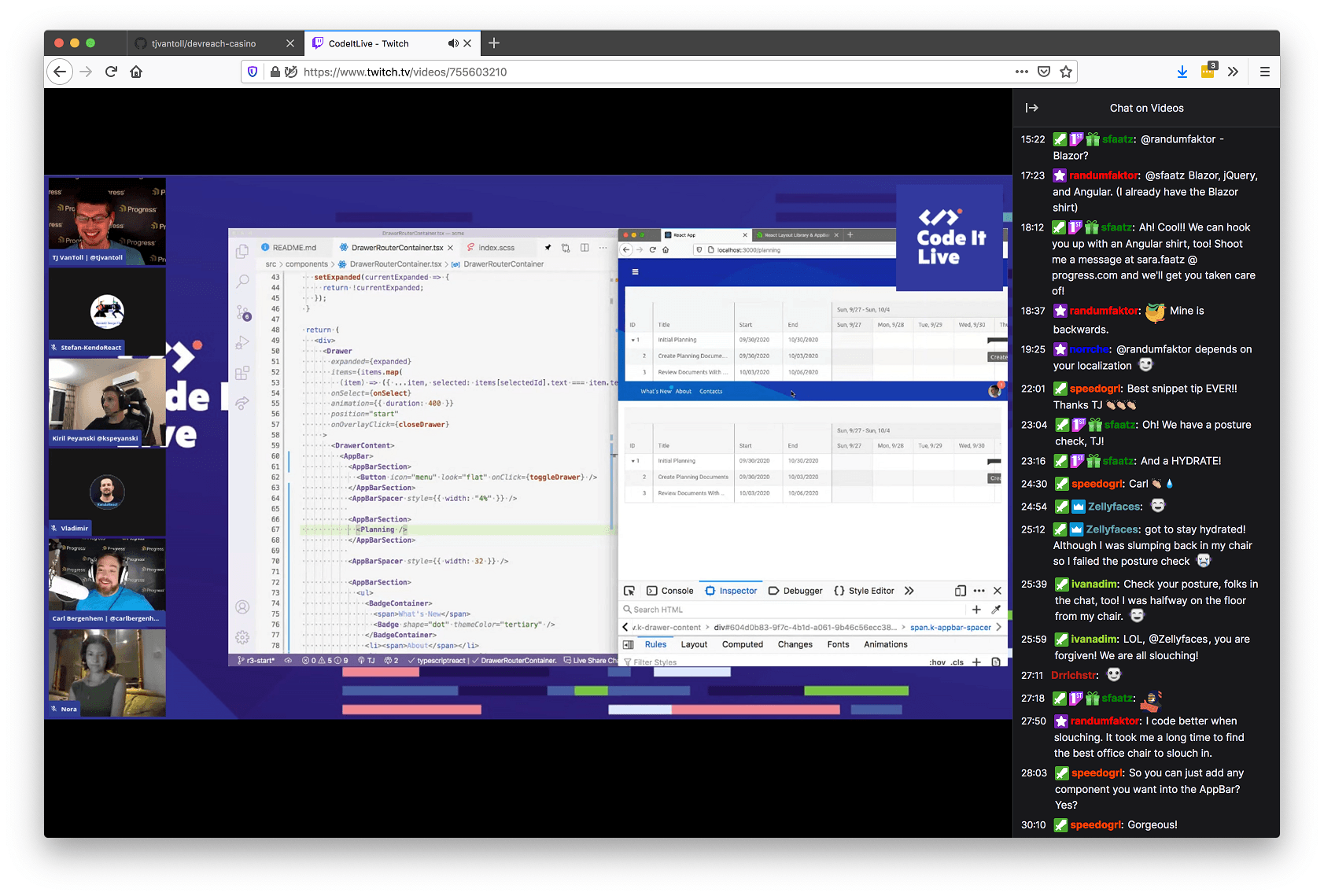 Kendo UI for Angular and jQuery Products Webinar hosted by Alyssa Nicoll and Carl Bergenhem
Kendo UI for Angular | Kendo UI for jQuery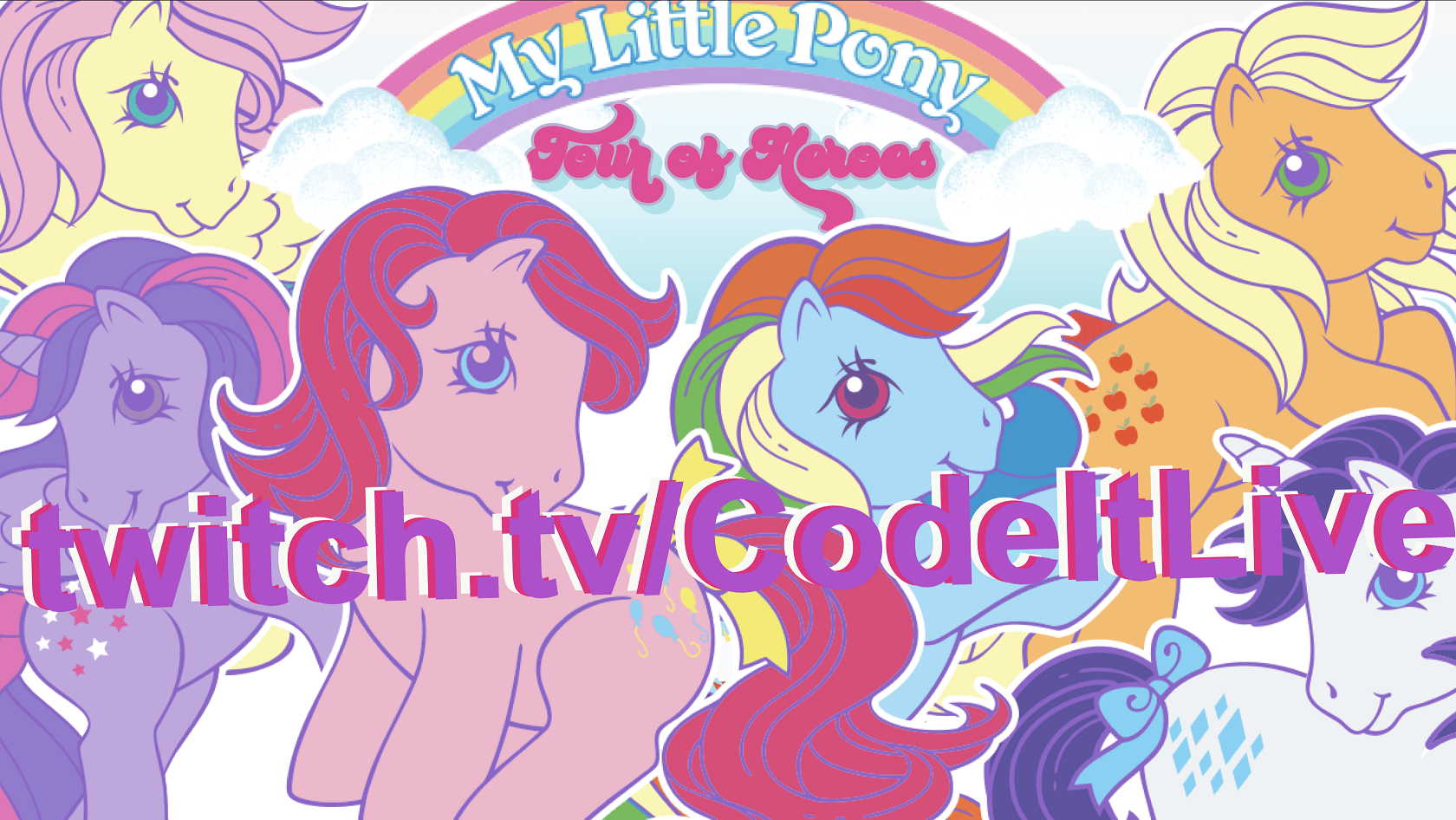 Thank You and Stay Tuned for Our Next Release in January 2021
We recently asked our customers to describe their experience with our tools and support. Thank you for the amazing responses! We were blown away and thought it would be fun to organize your responses in the language that binds us all together—code :). Here it is, using our customers' own words. As always, you make what we do possible.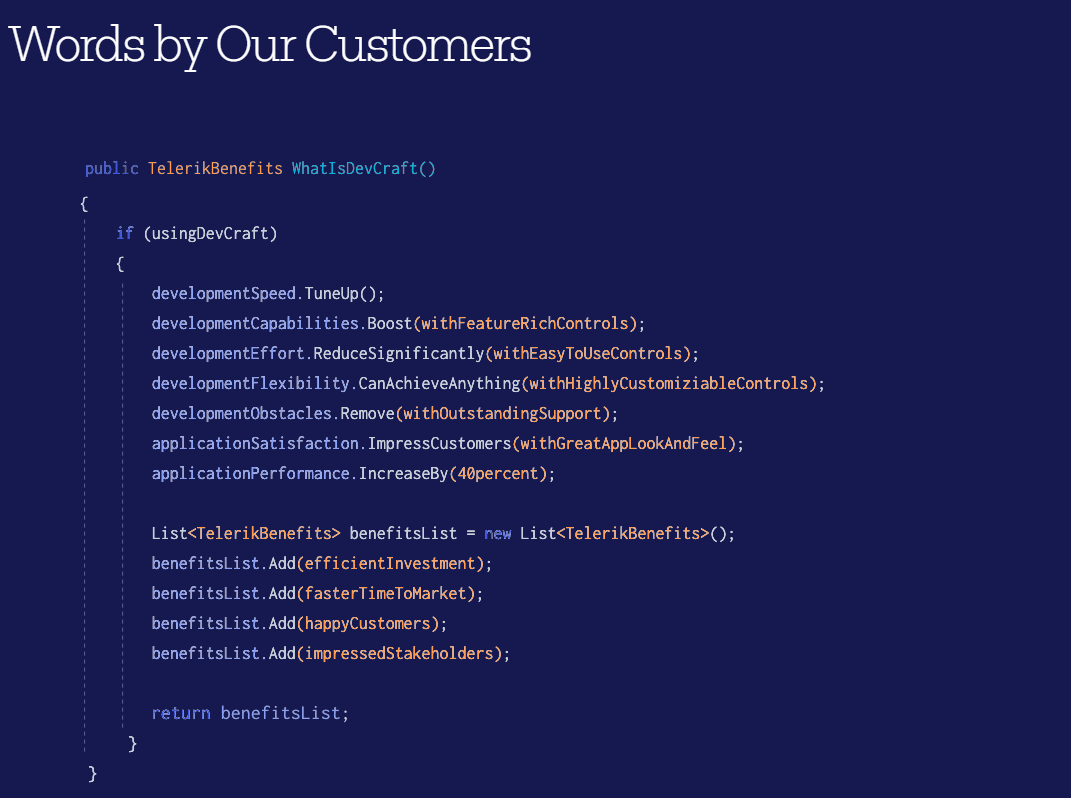 About DevCraft
Telerik DevCraft is the finest software developer tools collection across .NET and JavaScript technologies, which includes modern, feature-rich and professionally designed UI components for web, desktop and mobile applications, reporting and report management solutions, document processing libraries, automated testing and mocking tools from the Telerik and Kendo UI suites. DevCraft will arm you with everything you need to deliver outstanding applications in less time and with less effort. With the backing of our legendary support team, which consists of the developers who build the products, and a ton of resources and trainings, you can rest assured that you have a stable partner to rely on for your everyday challenges along your software development journey.