Tuesday, March 19th, I had the pleasure of appearing on STP Radio Live hosted by Rich Hand. This live blogtalk radio show centers around talking with people who are presenting sessions at upcoming Software Test Professionals conferences.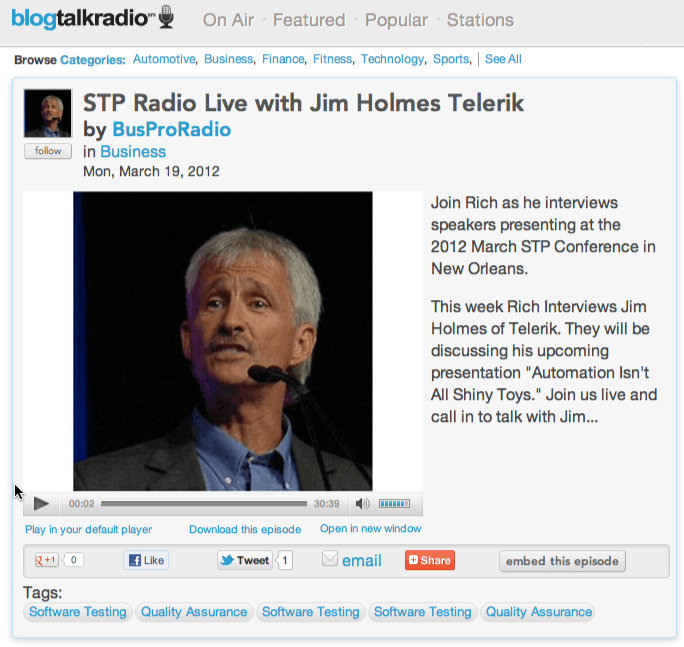 (By the way, that's a picture of Rich, not me!)
Rich invited me to talk about test automation in general, plus we covered what my "Automation Isn't All Shiny Toys" presentation's about. We also chatted on the main points of my article at STPCon "3 Common Pitfalls when Functional Testing a Web Application."
Our chat on the show covered a lot of the points I'm passionate about: why write automation at all, what level of development skills are needed, what are some of the common mistakes needed, and whether or not testers who traditionally think of themselves as manual testers need to fear automation.
You can find the show here at blogtalkradio.com. You can also find it at our sponsor section of the STPCon. I hope you enjoy it!