The Q2 2010 official bits of RadControls for ASP.NET AJAX and Telerik Extensions for ASP.NET MVC BETA has just dropped under the 'Downloads' section of the Telerik registered users accounts.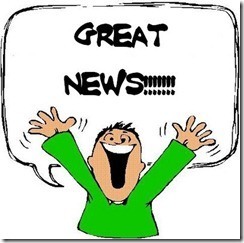 Share the joy and spread the word
Telerik ASP.NET AJAX Q2 2010 release
In addition to the new RadTagCloud control, major features for RadEditor, RadGrid, RadRotator, RadScheduler, etc. and Sharepoint 2010 integration outlined here, we added:
To gather each and every detail for the Q2 2010 release, explore the resources below:
Telerik ASP.NET MVC Q2 2010 BETA release
We decided to launch Q2 2010 BETA release for Telerik Extensions for ASP.NET MVC (along with the official releases of the other Telerik Developer Productivity lines) due to the reasons explained in the bottom paragraphs of this blog post. The general idea is to gather some more feedback and polish the new extensions for the official release that will come out after a month with the Q2 2010 SP1 releases of the other product suites.
Highlights in the Q2 2010 BETA Telerik MVC Extensions release
Major features for the MVC grid - hierarchy, editing with edit forms/popup, column resizing
Telerik MVC Visual Studio Project Templates + automatic upgrade to latest version
Read details about the Q2 2010 BETA release here: