On this episode of Eat Sleep Code, guest Matt Millican talks about Microsoft's open source initiative. Why did Microsoft go open source, what products, and what to expect in the future.
https://soundcloud.com/esc-podcast/why-microsoft-open-source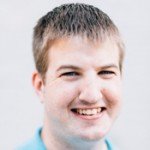 Matt Millican leads the back end development team at Graydient Creative, a full-spectrum digital marketing company serving the hospitality and experiential markets. He has been a developer as his full-time job and as a consultant for his personal company, InternetMill, for more than ten years. Matt's leadership and innovative spirit guides his development ,resulting in best-in-class digital solutions every day for clients. Matt specializes in Microsoft .NET MVC, full-stack web development. He enjoys exploring new technologies to improve solutions and customer experiences. When not busy coding he can be found around Milwaukee photographing the city from all angles, traveling, working on his model railroad layout or hitting the links at a local golf course.
Show Notes