On the 12th of September was the official Visual Studio 2012 Virtual Launch Event. I bet you have already installed it and learned about the latest fast and cool capabilities! As we always strive to bring you the best and most fluid experience when creating web apps using RadControls for ASP.NET AJAX within the new IDE, we released a new version that will enable you to take full advantage of its enhancements – the Q2 2012 SP2. On the very same day! You haven't got it yet – get it now.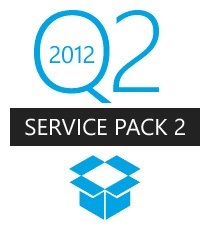 You can find the full details about the recent additions, new improvements and fixes shipped with SP2 in the release notes page here. A brief description of the major changes follows below:
New Visual Studio 2012 UX Compliant Wizards
RadControls for ASP.NET AJAX are compatible and can be used for development in Visual Studio 2012 from day one (when it was called VS11 :)). The next milestone we had to achieve was to bring full UX compliance, which meant that all Design-time wizards had to adhere to the official Visual Studio 2012 UX guidelines provided by Microsoft. Thus the Q2 2012 SP2 comes with all Design-time wizards updated as well as refreshed with new Toolbox icons. Carl Bergenhem showed you the Grid wizard a month ago. What you haven't seen are the new VS extension wizards for creating RadControls WebSite/WebApplication, the Upgrade and Create Scenario wizards. Go create a new app to check it!
Internet Explorer 10 Support
Windows 8 together with IE10 have already been released for manufacturing and some of you may have already asked if we support the latest Internet Explorer version. Truth to be told, IE10 support came out of the box. The few issues we had were reported by you, and were addressed. So with the latest version you can rest assured your clients will be able to browse flawlessly your apps under Internet Explorer 10.
AutoCompleteBox & HtmlChart New Properties, New Methods and More
The AutoCompleteBox and the HtmlChart are among the recently added components to the Telerik's ASP.NET AJAX suite and that's why they are still about to enter into mature stage. However instead of waiting for the next major version we want to grant you access to their new features as soon as these are ready. Check more about the development of the HtmlChart in the last week's blog post. The AutoCompleteBox has a few new properties and methods (outlined in the version release notes) which I am sure will help you implement your project requirements easier. And what's a service pack without fixes?! I hope you'll find fixed what you have reported. If not, write us back!