Steve McNiven-Scott, known as Sitefinity Steve, is also an expert with a vast array of other Telerik products.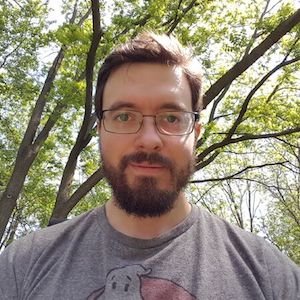 This post is part of a series featuring our Developer Experts, community members who represent the best of our products. Read about our other featured experts here and meet more DEs here.
---
What's your background, professionally?
I always loved to code; I was the kid who stayed in at recess to rip some QBasic games on the epic Unisys trackball computers. My first programming job, though, was at General Motors using VB6 to control GE Cimplicity; that was about as painful as it gets. Luckily I was able to transfer over to a university and start working with modern languages and development stacks.
Where are you based and why?
I'm in picturesque Hamilton, Ontario, Canada!



With whom are you working?
I work with a small team locally called Firescript, my colleague Ryan is a great designer and developer. I'm doing external work though my personal company.
What project are you working on now?
I'm working on a children's word finding game using NativeScript. My son's school sent home a boring list of words to practise, and I figured it would be more fun to create something interactive with him. I'm also working on a secret NativeScript app and various Sitefinity sites and a couple of small portfolio .NET Core sites like this.
What's the most interesting project you've done recently?
I've found that making a game on NativeScript is very different beast than a simple business app. It requires lots of playing around with Sketch and Illustrator to create image resources; everything is an image. But then turning it around and having your 5 year old play it is very satisfying.
Which of our products do you use and why?
What are some challenges you are encountering now in your work?
It's challenging to stay on top of new frameworks and trends. It's hard needing to be mostly in Windows, but all the good CLI stuff is a reboot away into OSX. Realize I can do most on Windows, but on a MacBook you lose a lot of the handy touchpad gestures; just a nicer terminal experience.
What's the biggest software pain point, in your opinion, in the mind of your partners/clients?
Authentication! It's really hard to manage all the logins that go into an app or site, such as Mailgun, Analytics, Apple developer, Google Play, Telerik\Progress, Mailchimp, Domain, Zendesk, and Hosting\Server logins.