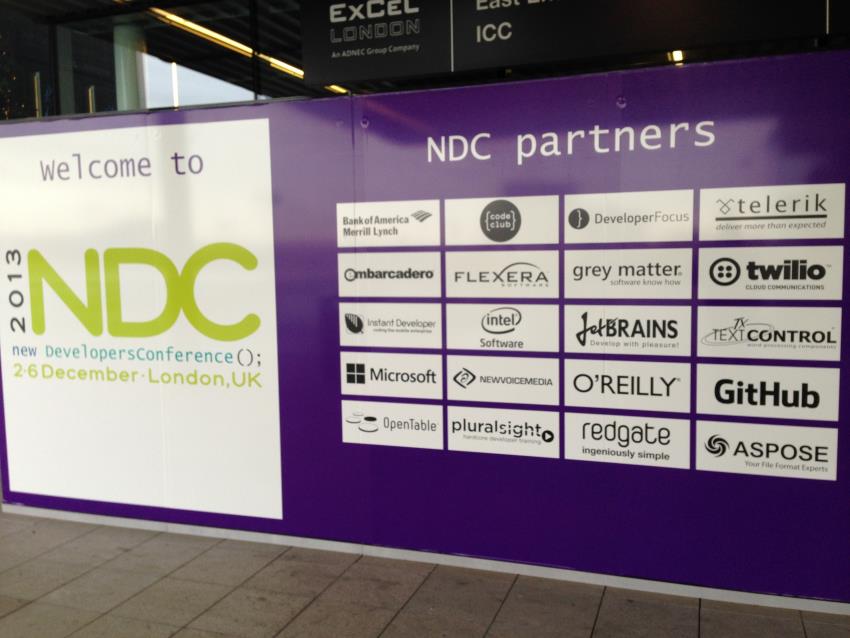 This week I had the pleasure of attending and speaking at the first NDC conference in London. NDC (Norwegian Developers Conference) usually occurs in the June time frame in Oslo, Norway. This was their first event in London and was rebranded as the NEW Developer Conference, and billed as a "Festival For Developers". We all know that one of the hardest things in computer science is "naming".
We started our journey in the lovely city of Edinburgh, Scotland where we held a Telerik LIVE event at the Microsoft offices. We had a great time talking to developers in Scotland about HTML5, mobile and the future of the web.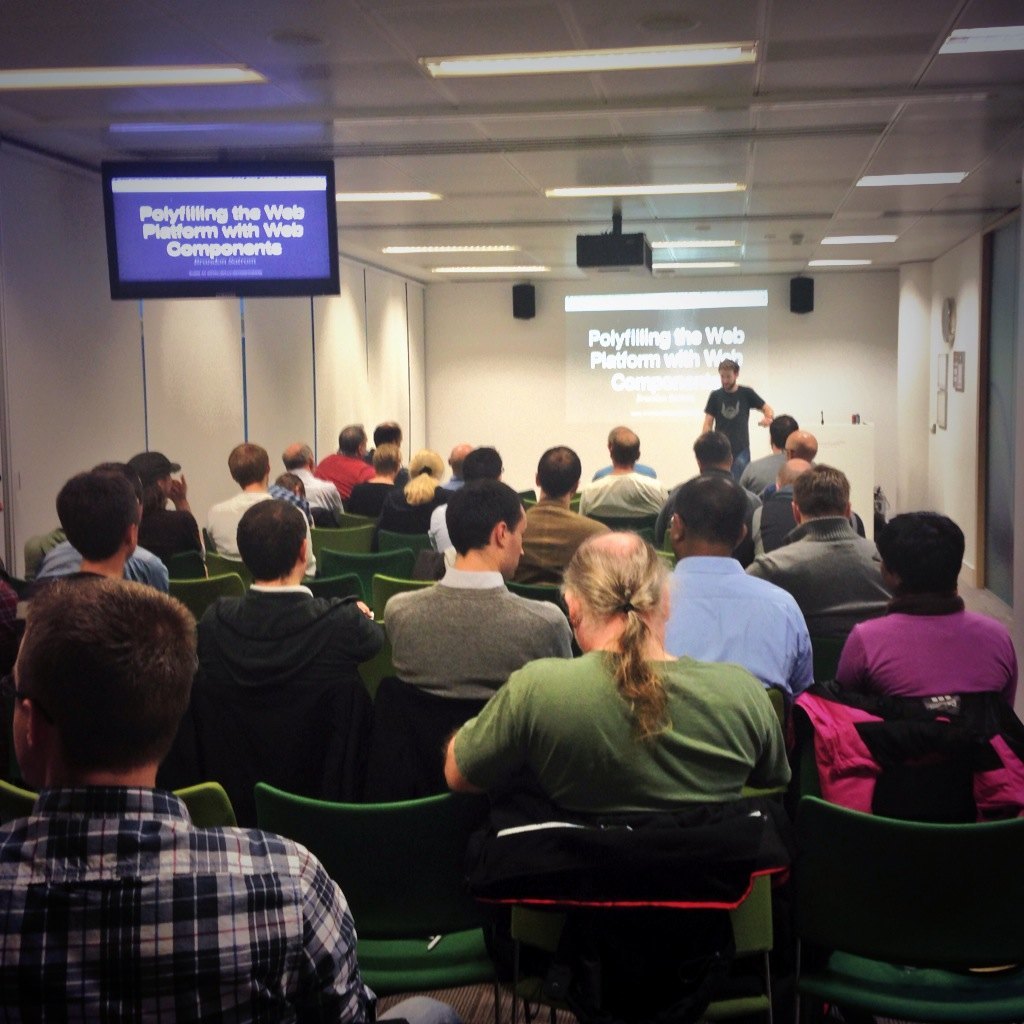 NDC itself was held at the massive ExCeL center in the London Docklands. The ExCeL Exhibition center originally opened in 2000 and was completed in 2008. I used the word "massive", because the building itself is nearly 500,000 square feet with more than 6 hotels and 30 bars.
The event coincided with the UK Visual Studio launch. This meant that Scott Guthrie himself was at the conference, although I didn't get a chance to meet him personally.
Telerik UK
The Telerik UK team was here with a really fantastic booth setup, featuring a wooden Kendo UI cutout where you could become the Kendo UI warrior - if only for a moment.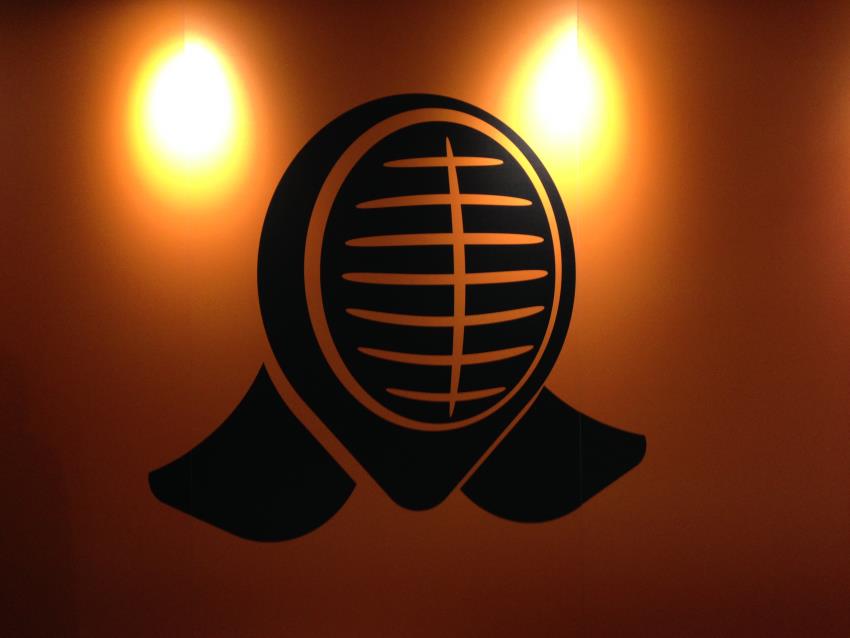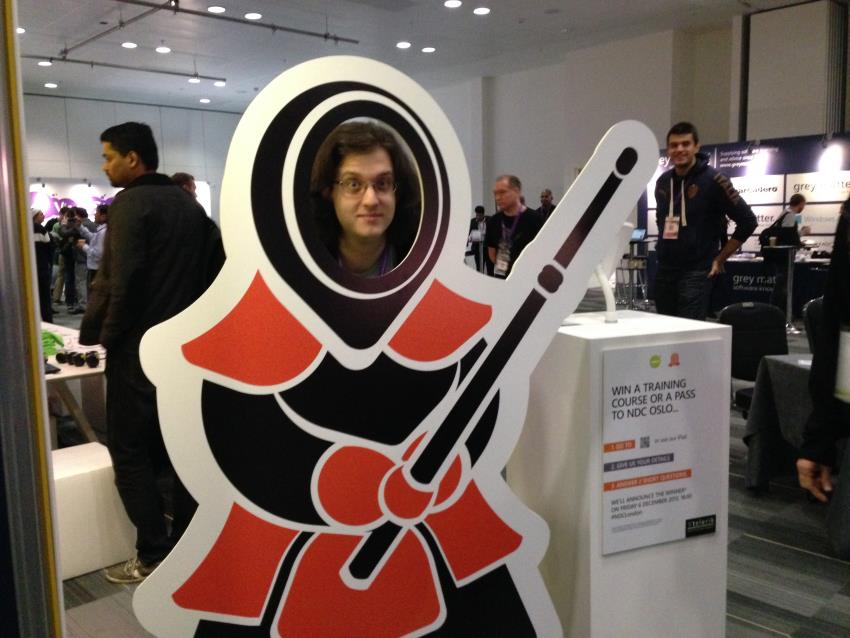 We got the chance to meet many of our UK customers and see some of the flat out amazing things they are doing with Telerik tools. One gentleman had already integrated the adaptive scheduler widget into his mobile application less than 2 weeks after it's release!
We also talked to several customers who were using Icenium and Kendo UI Mobile to build their applications using the recently released Visual Studio extension. Did you know that over 50K projects have now been started by folks using Icenium? Absolutely remarkable.
The Conference
There were a variety of sessions at the conference with topics ranging from C++, to the proclaimed death of JavaScript (tongue-in-cheek session from Gary Bernhardt). I was able to do a talk about AngularJS Directives, and Brandon reprised his excellent and universally loved "Secrets Of Awesome JavaScript API Design" presentation.
Introducing Noda Time
I was personally able to attend several sessions, including one by Jon Skeet about his rather brilliant Noda Time open source project. I had NO idea what a mess it is to work with dates and times, and Jon's project aims to provide a rock solid solution for .NET developers.



If you are a .NET developer and have issues with the System.DateTime object, you definitely need to check out Jon's project.
Podcasts Podcasts
Both the Herding Code and .NET Rocks Podcasts were broadcasting live all day long. It was just brilliant the way that they had the recording booths setup so that you could watch them do the interviews throughout the day with random tech personalities.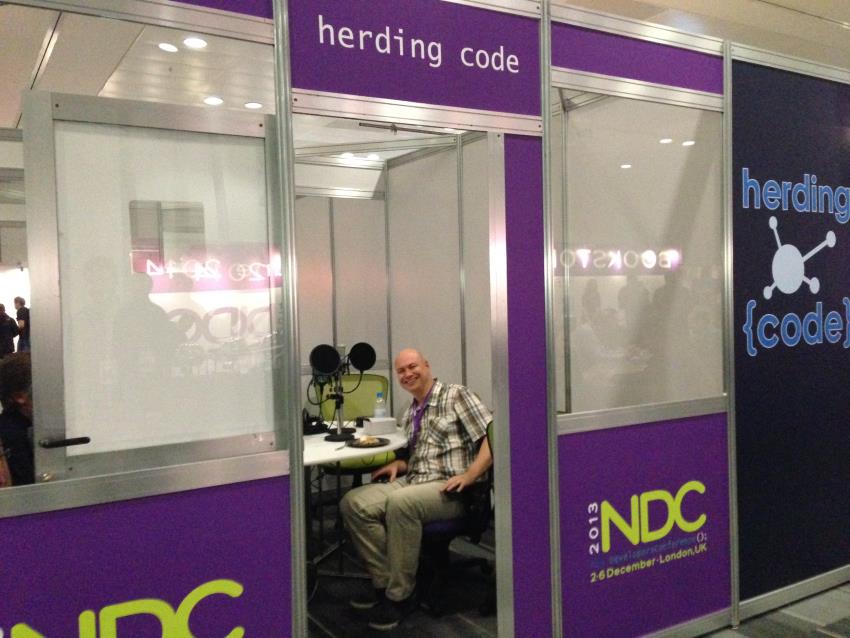 Speaking of random tech personalities, Brandon had the chance to talk to Carl and Richard on .NET Rocks about the growing interest in hybrid mobile applications.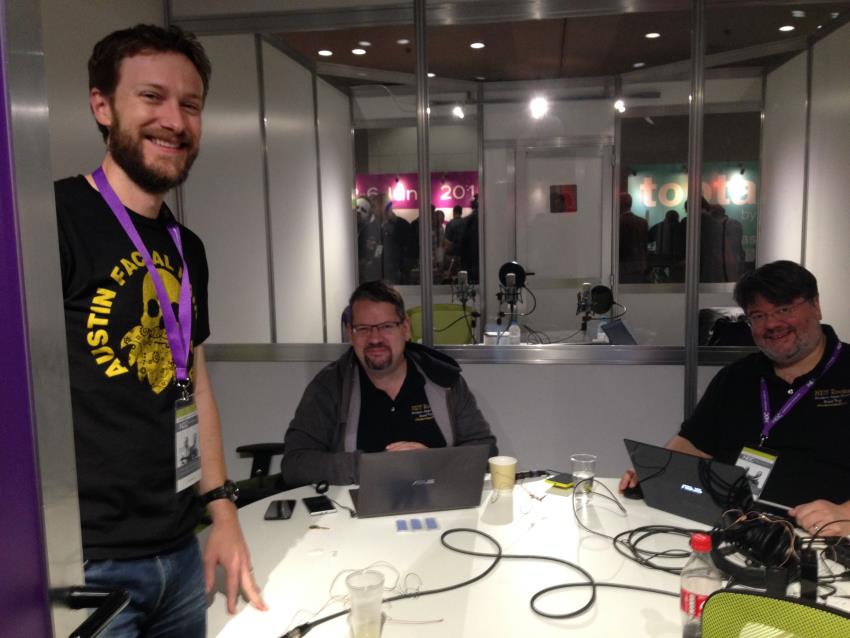 That is at least until they were interrupted by the Gu himself!
Look for that episode to be coming out soon.
Thanks For The Memories
The Telerik UK customers are simply wonderful to talk with and it never ceases to just amaze us at the brilliant things that people are able to do with our tools; things that we never imagined and creations that are truly remarkable. We always enjoy getting to meet and talk with developers who all have different and new perspectives that are wonderfully refreshing.