Update: Thank you for joining us at DevReach 2017. In case you missed it, you can find the full videos from all the sessions for all three tracks in our YouTube Channel.
For all of you developers out there interested in .NET, JavaScript and mobile application development, I am pleased to share that the premier developer conference in Central and Eastern Europe—DevReach—is back! The two-day event, which takes place November 13 – 14, is sold out, but if you can't make it you can still tune into our Facebook page. We will be streaming live at various times throughout the event.
Sessions and Talks

Over the course of two days we will host over 30 sessions by 20 world-renowned speakers like Microsoft's Burke Holland and our own Todd Anglin on various topics covering .NET and JavaScript, front-end and mobile application development and more. With some of the largest names in the industry going on stage, you will have a variety of options to choose from. Explore some of the topics you feel most passionate about from people who love sharing their knowledge in an engaging way.
For each day, the sessions are clustered in three different tracks: .NET & Windows; Mobile, IoT & Machine Learning; and Front End & JavaScript. Feel free to check out the session descriptions here.
For those of you who can't make it, we will be recording all sessions and making them available on our channels for you to watch upon your convenience. And remember to follow our Facebook page and virtually join us here in Sofia.
SWAG Up for Grabs and Demos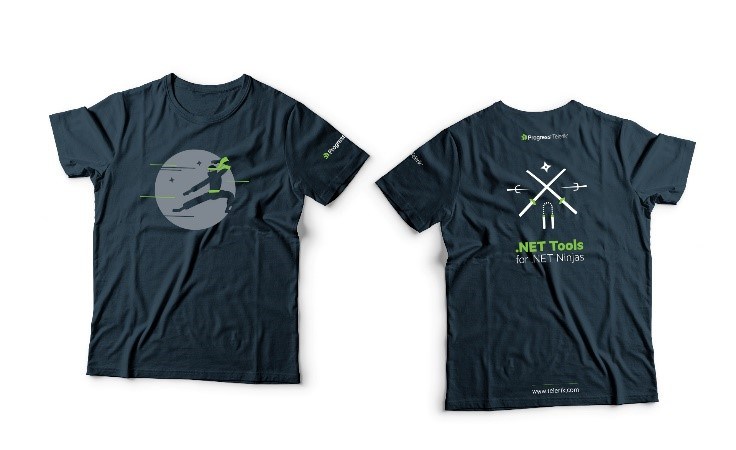 What would an event be without some cool swag? At the Progress booth, we will be demoing some of our products and giving away our latest t-shirts, stickers and more. Come by and see a demo and grab the goods. If you aren't here in person, remember to tune into Facebook. We'll show you the demos and give you a chance to walk away with some cool stuff as well!
See you next week!