See what's new for Progress ThemeBuilder in the R2 2023 release, including enhanced features and more flexible feature packages.
The mission of the ThemeBuilder team at Progress is to enable every individual and organization to create stunning visuals and user experiences through innovative styling and design solutions.
Today, we're excited to announce substantial product updates, including new features and redesigned pricing tiers. These enhancements demonstrate our commitment to delivering the best tools to drive your digital transformation. Let's explore these new possibilities together!
More Flexible Feature Packages
As we expand ThemeBuilder's capabilities, we look at the way we package them so you can access the exact features that provide the most value for your team.
Free: Delivers baseline common styling functionality for any app development scenario.
Pro: Provides additional value for creative professionals by offering granular styling and collaborative features like project sharing.
Ultimate: A new tier designed for those seeking seamless integration with Figma and automatic updates for a streamlined styling experience.
Enterprise: A comprehensive tier tailored to organizations that require bespoke solutions.
Introducing Ultimate Features: Elevate Your Styling Experience Like Never Before
Automatic Updates: Enable ThemeBuilder's intelligent adaptation of your styles to the Telerik and Kendo UI components' evolving HTML. This ensures uninterrupted styling as new features and accessibility improvements are added to the components.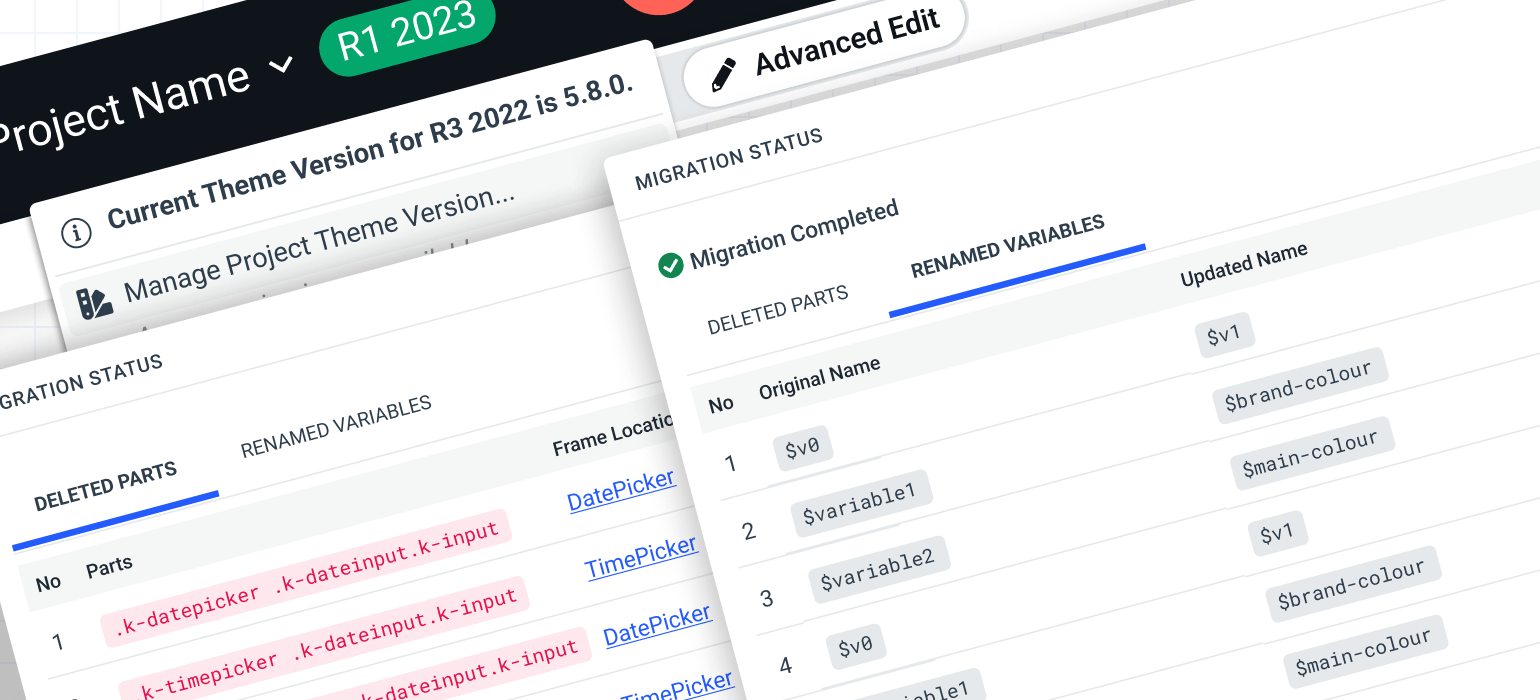 Figma Import: Enhance collaboration and streamline your workflow by incorporating Sass/CSS variables from Figma into ThemeBuilder. This seamless integration of design tokens, such as colors, typography and effects, enables you to focus on the design and development process with greater efficiency.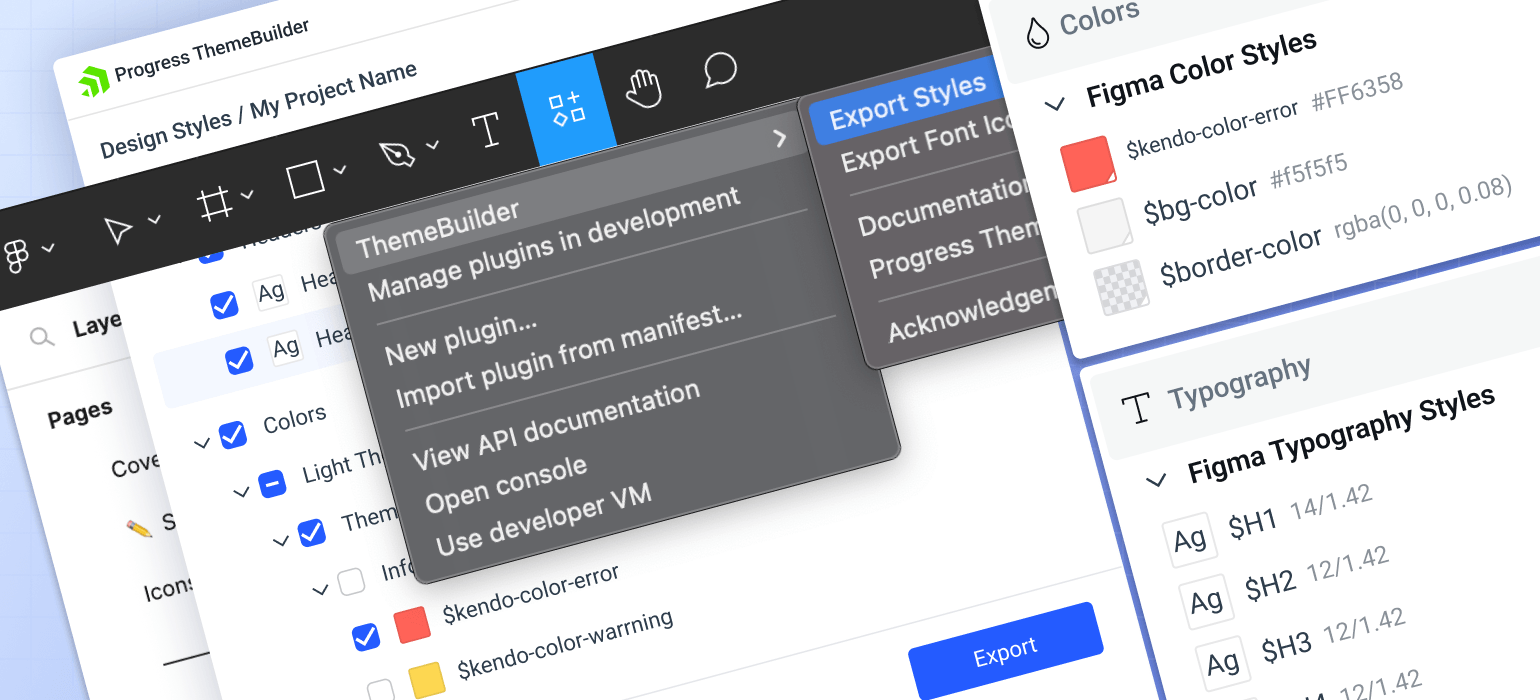 Discover Enterprise Excellence: Exclusive Features for a Robust Organizational Experience
SSO Login: Simplify and secure your access with single sign-on (SSO) integration. Eliminate the need to manage multiple credentials and enjoy a straightforward login process.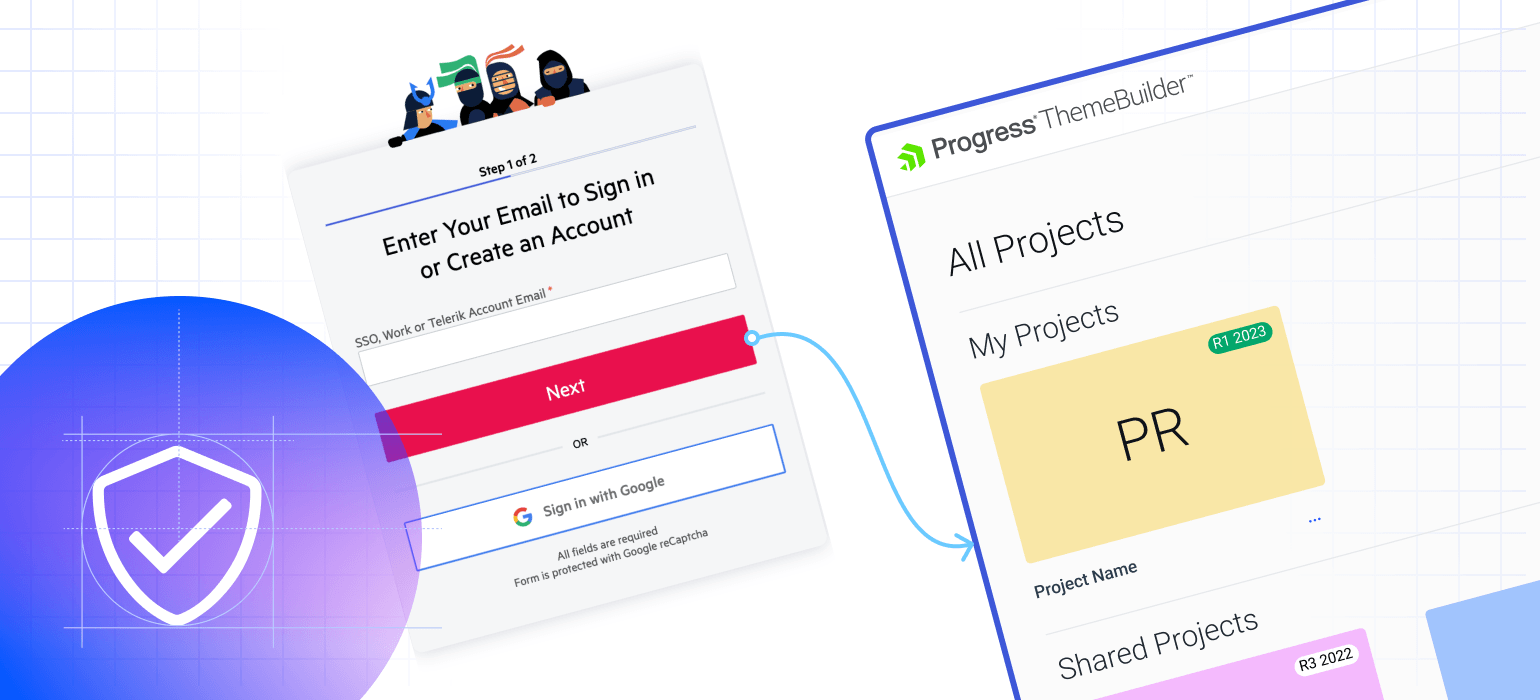 Access Rights: Take control of your projects by assigning specific access rights. Define the roles of admins, editors and viewers to orchestrate a smooth and transparent collaboration within your team.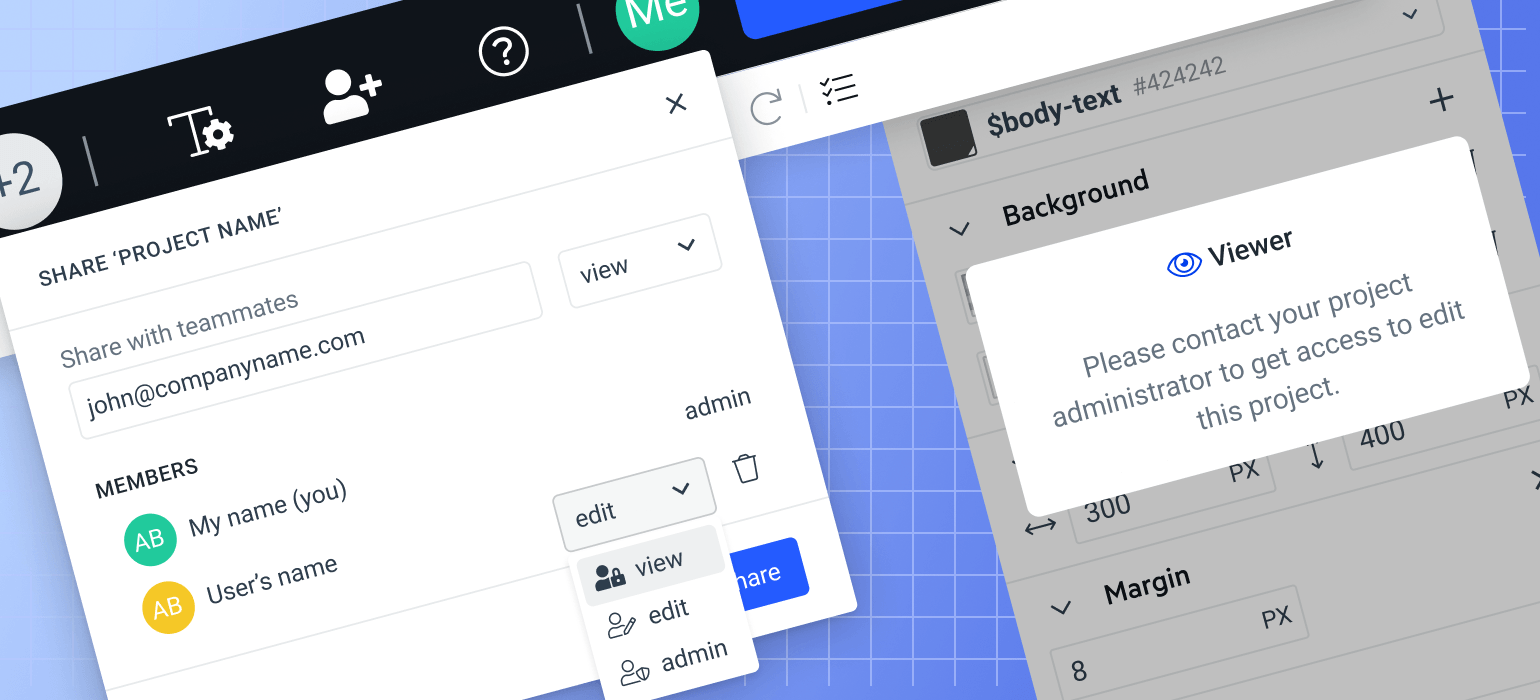 Dive into the Next Generation of ThemeBuilder Features Today
The latest ThemeBuilder updates, including enhanced features and new pricing tiers, are designed to help you create even more impactful projects. To find the tier that best suits your needs, visit our updated pricing page or contact our team for personalized assistance.
Together, let's embrace the future of ThemeBuilder and unlock limitless potential!
---
Sign up for the Release Webinars on June 8, 9 and 12
Register to learn more about the R2 2023 release of our component libraries and how ThemeBuilder will function hand-in-hand with them.
Progress Telerik .NET Web, Desktop & Mobile Products R2 2023 Release Webinar | June 8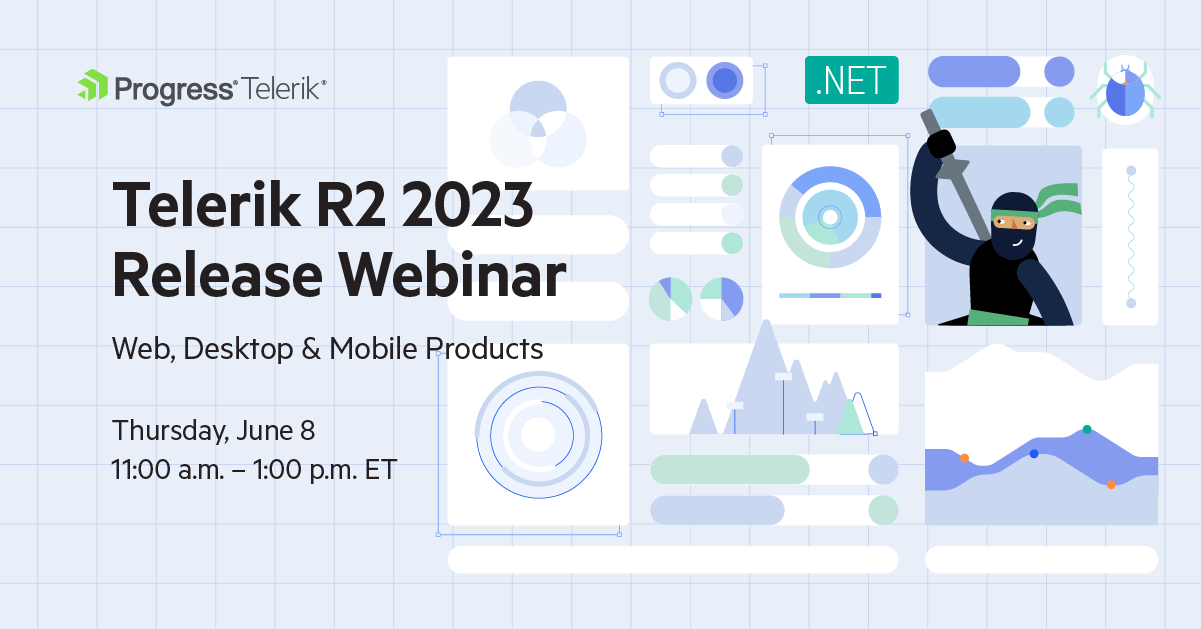 Discover all updates across Telerik UI for Blazor, UI for ASP.NET Core, UI for ASP.NET MVC, UI for ASP.NET AJAX, UI for WPF, UI for WinForms, UI for WinUI, UI for .NET MAUI and UI for Xamarin and ThemeBuilder.
Progress Kendo UI R2 2023 Release Webinar | June 9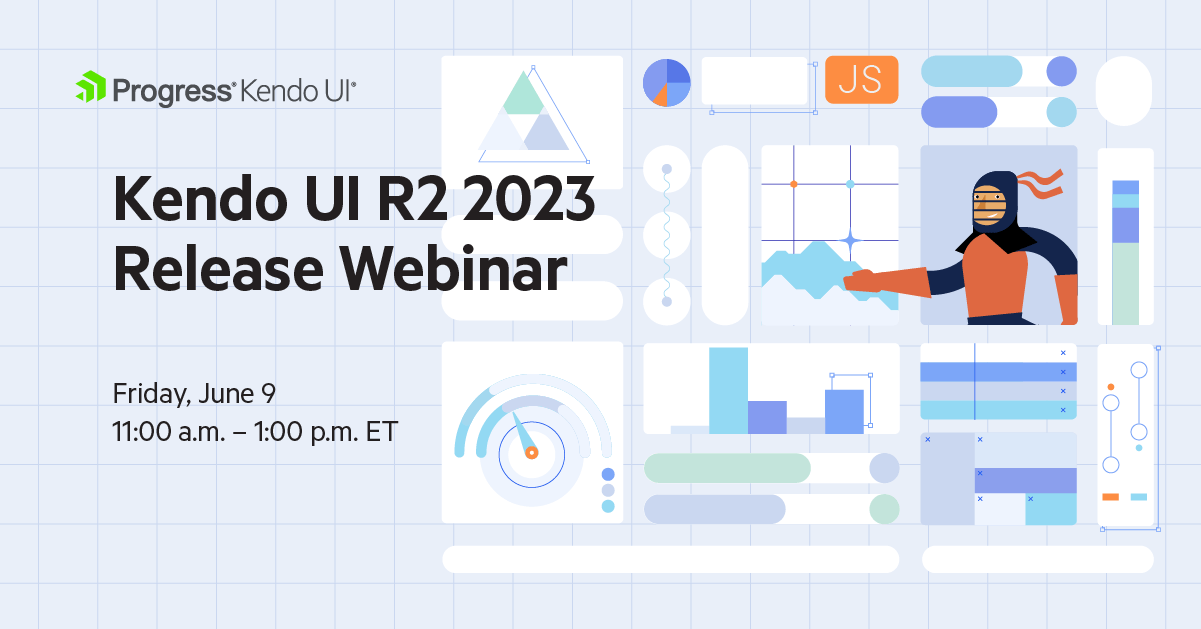 Discover all updates across KendoReact and Kendo UI for Angular, Vue and jQuery, as well as ThemeBuilder.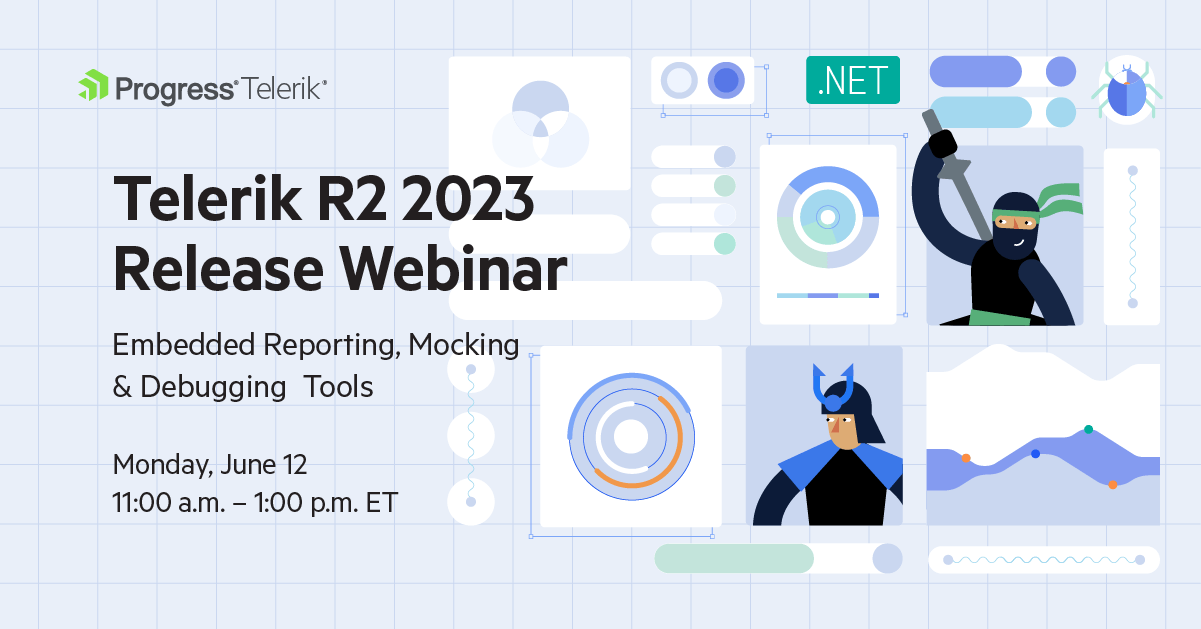 Discover all updates across Telerik Reporting, JustMock, Test Studio Dev Edition and Fiddler Everywhere.
Join Us on Twitch
Join the  Livestream Release Party on release day, June 7, 11 a.m. – 12:30 p.m. ET to hear the release news and hang out with dev friends.
The live webinars and Twitch sessions are a great opportunity for you to ask questions before and during the webinars. We'll be waiting to hear from you on Twitter—just use the #heyTelerik and #heyKendoUI hashtags. Another great option is the live chat during our release session on CodeItLive, our Twitch channel.