Before anything else, it's a preview, so it may burn you. You've been warned!
Colorization
Surprise, surprise! I hope you didn't see that one coming. I've had a hard time keeping the secret...

Every color that you may desire. By moving a humble slider that rotates the color wheel. Simple as that. And if you don't know what you're looking for, there's a "surprise me!" "randomize" button, just to make your life easier.
Fine-tuning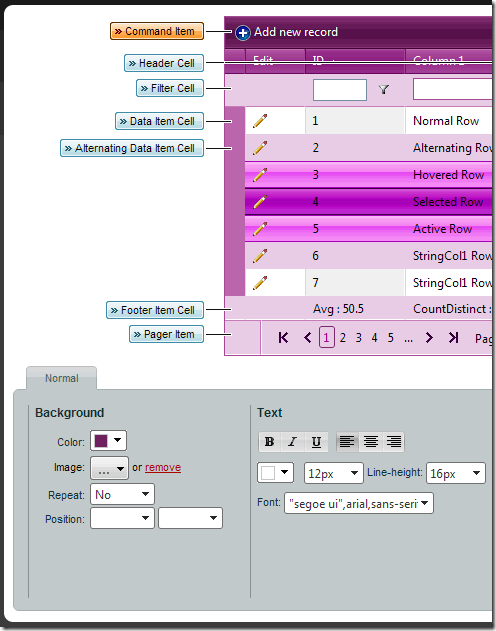 If the colorization was not enough, or you want some elements changed, you can do so for the Grid, PanelBar and Window controls. We'll be adding more controls at a regular basis, that's a promise! Hopefully, all controls should be added for the Q2.2009 release.
Just a note about editing the box model: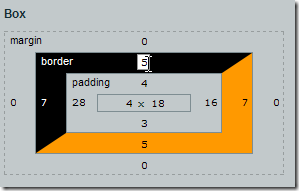 The interface is the same as in Firebug - margins/borders/padding can be edited by clicking on the numbers and editing the value (as in the screenshot). Editing border color is done through clicking on the border (the black/orange part) and selecting the color through the color picker.
System requirements
You'll need IE7+ or Firefox 3. Exported skins will work with IE6 - it simply does not support the editing. Chrome has some weird issues with the fine-tuning interface, and they will to be resolved soon.
Silverlight 2.0 is required for the colorization interface, importing skins or uploading background images.
Feedback
You know the drill! It's beta - therefore, there are no support tickets; forums are always open for discussion, and of course, blog comments are welcome! Also, tag your tweets with #vsb ;-)