This post is part of a series featuring our Developer Experts—community members who represent the best of our products. Feel free to read about our other featured experts and meet more DEs.
Scott Addie, a developer expert for Kendo UI and UI for ASP.NET, is our latest interviewee. An evangelist at Microsoft for Azure, Scott discusses writing great docs and remaining passionate about Open Source in a world where ever new JavaScript libraries rain down...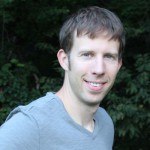 Scott Addie
What is your background, professionally?
I've been doing .NET development professionally since 2005. Nearly a decade of that experience came from working in the financial services and insurance industries. I also spent some time in leisure travel, building booking engines for hoteliers, airlines, and tour operators. Web technologies have been my focus and are my passion.
Where are you based and why?
Madison, Wisconsin is the place I call home. I relocated from Milwaukee in 2007 for a job change and slowly warmed up to the city. The cleanliness and affordability of the city are appealing, my family lives in the area, and the tech scene is impressive for a city of its size. Most importantly, my kids are comfortable here.
With whom are you working?
In June, I accepted a job at Microsoft as a member of the Azure Platform Evangelism Experiences (APEX) team's content development division. I consider myself very fortunate to be working with some industry giants who've helped shape my career.
What projects are you working on now?
My primary responsibility is producing content for ASP.NET Core on the docs.microsoft.com platform. At the moment, I'm focused on writing docs for the next major release of ASP.NET Core.
What's the most interesting project you've done recently?
I recently added Yarn support to Mads Kristensen's popular NPM Task Runner extension for Visual Studio. The contribution was significant because it brings Yarn a step closer to being a first-class citizen in the IDE. A few months after completing the enhancement, several users reported an issue while using the extension with Yarn on Windows 7. Days of troubleshooting led me to a defect in Yarn. Accessing "process.stdin" in a win32 headless process like Visual Studio resulted in an exception. The Angular CLI suffered from the same bug, and that community fixed it just days before I adapted a similar solution to Yarn. It was this project that reminded me of what a beautiful thing open source software really is.
Which of our products do you use and why?
Kendo UI and UI for ASP.NET Core are the two products I use. As someone who's admittedly not a web designer, these tools aid in building rich user experiences which look and function well across virtually all form factors. The data management and visualization widgets offered in these products have saved me a significant amount of time throughout the years.
What are some challenges you are encountering now in your work?
The biggest challenge is writing docs that developers of varying backgrounds will find useful. I have the pleasure of working closely with the product units to understand the bits being produced for ASP.NET Core and related technologies. I'm expected to digest the concepts and determine what's salient to the target audience for completing a specific task.
From your experience, what's the biggest software pain point that your partners/clients encounter?
Building anything for the web is a pain point. In a world where the sky rains JavaScript libraries and the tooling is constantly evolving, it's difficult to make informed decisions. The best you can do is move forward with what you know today. Along the way, you'll need to dodge distractions but also consider pivoting when some ground-breaking tech emerges.