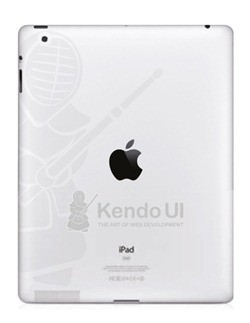 There is nothing more exciting than working on developing a new product for months and months, publishing a hugely popular beta, and then finally reaching the big "v1" official release. Kendo UI's road from idea to release has been more than a year in the making, but we're very excited about the next milestone. The time has come for Kendo UI to graduate from beta and join the world of professional HTML5 and JavaScript software development tools!
Kendo UI will officially ship this month. In fact, it will ship one week from Wednesday, on November 30th.
On that date, Kendo UI will exit beta and fresh, new bits will be available on KendoUI.com. At the same time, the official Kendo UI licensing will be available, with licenses for both commercial and open source projects. Kendo UI will also rearrange the beta tools in to three collections:
Kendo UI Web: Core Kendo UI framework functionality, including Data Source, Templates, and Drag-and-Drop, plus rich UI widgets like Grid, Combobox, and TreeView.
Kendo UI DataViz: A focused collection of HTML5-powered, mobile-ready, plug-in free data visualization widgets (the Kendo UI Charts from the beta will move to this collection)
Kendo UI Mobile (CTP): While not part of the beta, we will also introduce an early preview of Kendo UI Mobile next week, the mobile-specific UI tools from Kendo UI that will officially ship in early 2012.
Thank You, Beta Testers
If you're one of the thousands of developers that downloaded the Kendo UI beta and helped provide feedback and new ideas, thank you! Your participation in the beta has helped shape everything from the initial v1 feature set, to the official licensing and pricing, to priorities for the road map beyond v1. It's passionate early adopters like you that have helped make Kendo UI amazing.
And the process doesn't stop with next week's launch.
We are constantly listening to you, our customers, to help make Kendo UI better. Keep sharing your ideas on the official Kendo UI UserVoice, and get ready to share feedback on the new Kendo UI Mobile preview.
New Features in the Official Release
Not only will next week's release mark the official debut of everything you've been playing with during the beta, but a number of new things will be added to Kendo UI Web, including:
Globalization (for localizing formats to different cultures)
Validation
Grid hierarchy support
Time Picker widget
Numeric Textbox widget
New common themes
Plus a few more exciting things, like the ThemeBuilder
So whether you're a Kendo UI beta veteran, or just checking-out Kendo UI for the first time, there's going to be plenty of fun in this end-of-year release.
How do you get started with all this release news next week? Glad you asked…
Official Kendo UI Launch Webinar
The best way to quickly get up to speed with everything related to the official release of Kendo UI is to join the official launch webinar. In the live online event, we'll cover everything you need to get started with the Kendo UI release.
The event will be begin at 11:00 AM EST on Thursday, December 1st. Register for the launch event now!
To celebrate the release, we'll raffle two custom Kendo UI-etched iPads (pictured above) to two lucky attendees of the live webinar! Not only is it a cool, two-of-kind prize just in time for Christmas, but it's a great way to try Kendo UI Web's full support for touchscreen devices (and test the Kendo UI Mobile preview).
--
Needless to say, the entire Kendo UI team is very excited, and very focused. We're working hard to put the final digital spit shine on the first release and we can't wait to deliver it to you. Register for the Kendo UI Launch Webinar now and join us next week for the big event!