Check out everything that's new with the first release of the year for Telerik Reporting and Report Server.
The biggest developer contentment for his work is customers gratification. That's why we highly appreciate and continuously listen to your feedback so we can make products that support all top of the line trends and perfectly fit into your real-world scenarios. All the new features are requested by our customers and are hugely demanded in our
improved feedback portal
.
In this release, you will find the highly anticipated Telerik Reporting runtime targeting .NET Core 2.1+, Scalability of the Report Server Scheduling service, TRDP report definitions localization support in the Standalone Report Designer, continuous paging for the supported web viewers and for the Telerik Report Server Preview.
Let's now deep dive in all this goodness shipped with R1 2019.
Report Rendering Runtime Targeting .NET Core 2.1+ both for Windows and Linux
In this release, we've enabled our report rendering engine along with the report web service on web and console applications targeting the popular .NET Core framework. The required assemblies are built with .NET Standard 2.0 and the web reports service targets .NET Core 2.1+. The applications using the Telerik Reporting runtime for .NET Standard can be deployed both to Windows and Linux OS. With this valuable addition, Telerik Reporting targets the most popular server operating systems.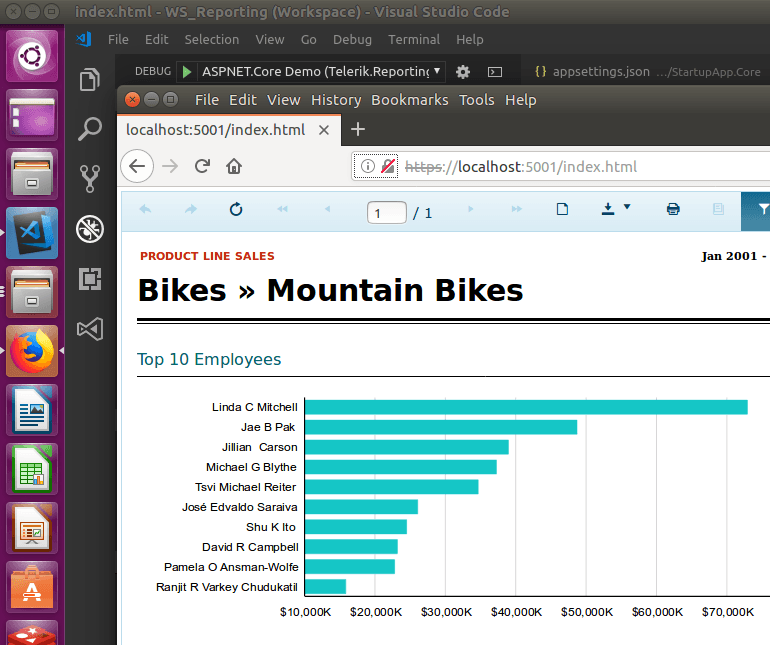 Scalability of the Report Server Scheduling Service
Report scheduling is one of the most appreciated features of Telerik Report Server. With R1 2019, we've enabled multiple report scheduling instances, to load balance on multiple servers the pending scheduled tasks. This can decrease the time required for report documents delivery and allow the full use of the available compute resources.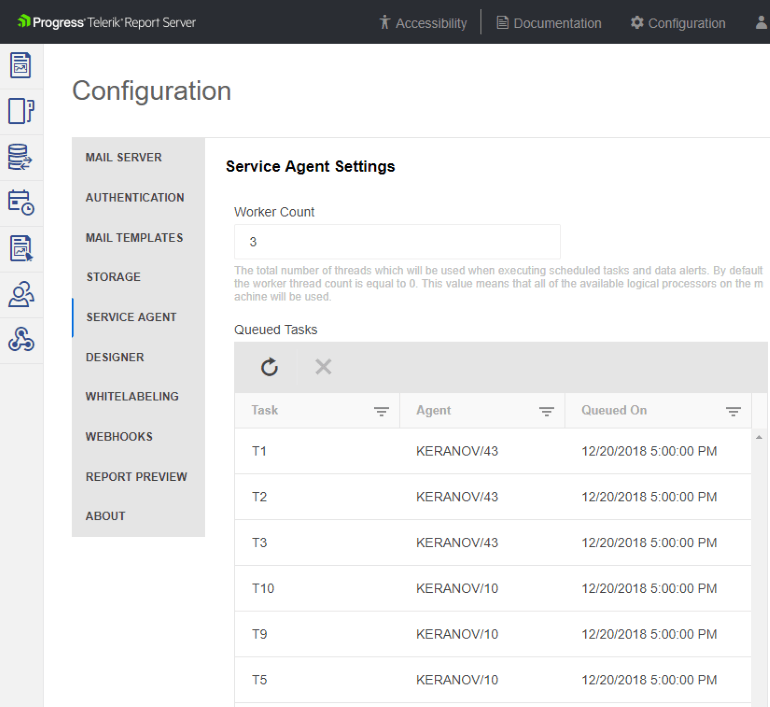 TRDP Reports Localization
Previously reports created with Standalone Report Designer required custom user functions to localize the reports. Now, we've enhanced the declarative report definitions (TRDP) to support localization like the typed report definitions, so that one report definition can serve multilingual end users. Besides the labels, one can localize report items' position and size, allowing fine-tuned report documents for different languages.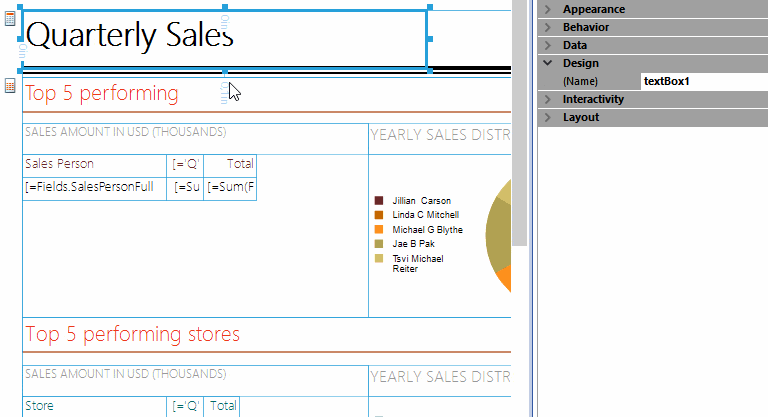 Improved Web Viewers User Experience
We've improved the report pages' navigation by introducing continuous scroll through pages. This results in effortless and fluent page navigation where the user doesn't need to press toolbar buttons and wait for a page refresh. All the required page content is loaded on-demand and dynamically appended into the page area.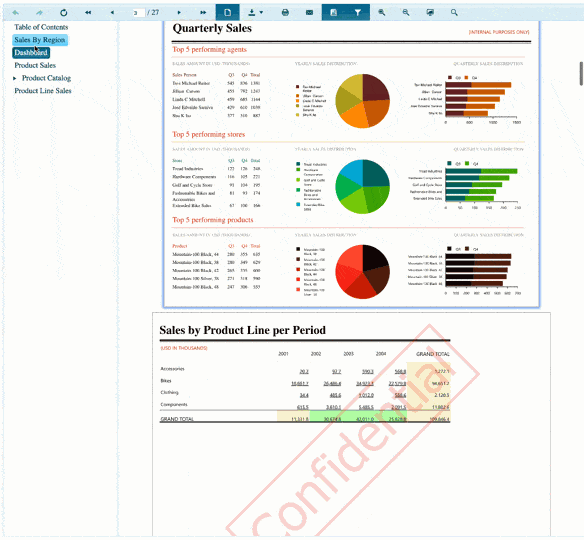 Additionally, we added viewer options controlling the parameters' inputs enabling search in the list of available parameter values while saving display real estate.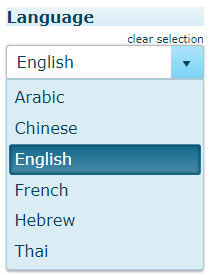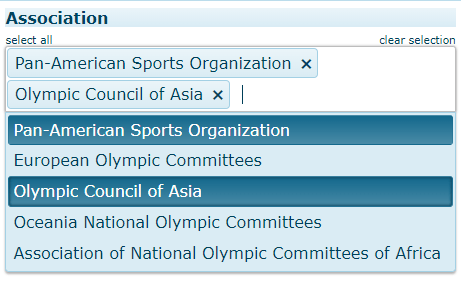 More information on the new features is available in our next generation of documentation experience
I am thrilled to also share that R1 2019 brings a brand-new UI and UX to our documentation websites for all Telerik and Kendo UI products, combining latest UI and UX trends with your feedback. Simply head out to docs.telerik.com, select the desired product and enjoy the new experience. To read more about, head out to this announcement blog.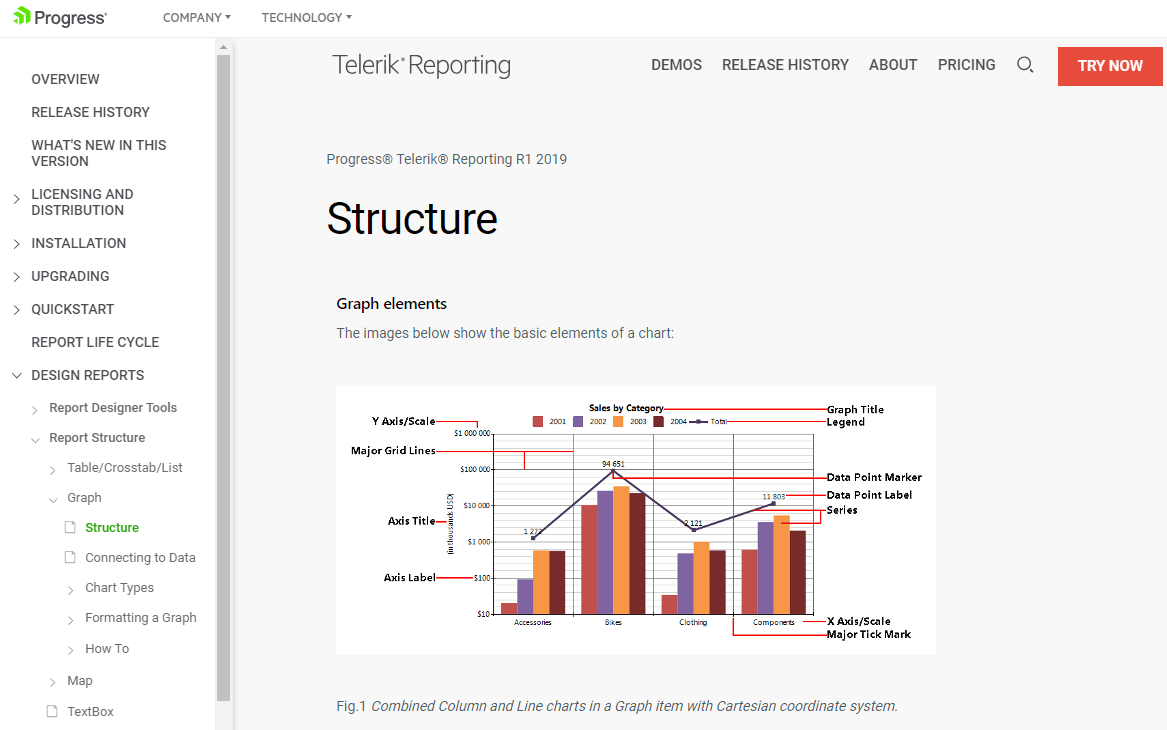 Revamped Feedback Portals
And that's not all. We also revamped our feedback portals to provide improved experience for gathering your product thoughts and ideas and ensuring each of them is heard across the Telerik and Kendo UI families of products. To read more about it, check out this blog post.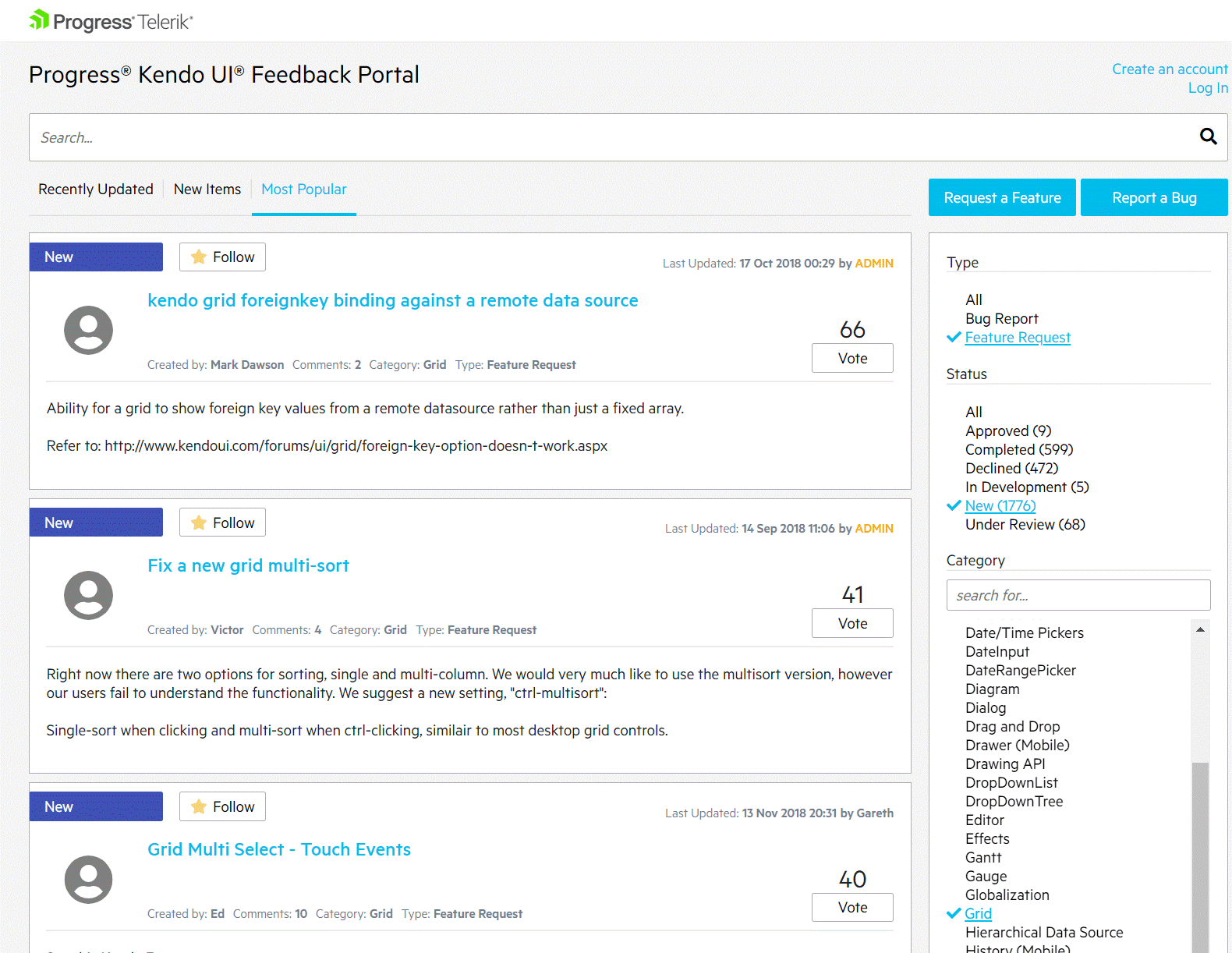 Try it Out and Learn More at the Webinar
If you are new to our tools or have only tried some, make sure you download the trial and take them for a spin. You can either download just the Reporting and Report Server tools, or download a trial of our entire set of .NET and JavaScript tools with the DevCraft bundle.
Watch the Webinar
And don't forget to register for our
R1 2019 release webinar
on January 18th, where our technical experts will provide a deep dive into all our new features and functionalities.