Standalone Report Designer Localization, DataDirect ODBC Drivers, WinForms and WPF Viewers Accessibility, Report Server Object Data Source, and last but not least many bug fixes are included in the new release.
The Reporting and Report Server R1 2018 releases are now live and we can't wait to share with you all the goodies we packed into them.
Standalone Report Designer Localization
Application internationalization involves improving the experience and decreasing the learning curve for all non-English speakers. To enable Report Designer localization, we now provide resource files containing the string resources and keys for all UI areas such as ribbon items, wizards, editors, enumeration descriptions, and properties.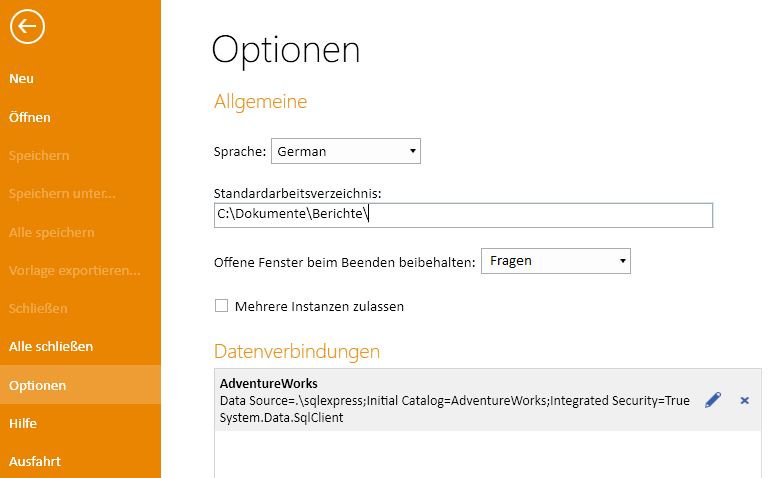 DataDirect ODBC Drivers
R1 2018 simplifies the data connectivity process by providing a Telerik Reporting exclusive bundle of the Progress DataDirect ODBC drivers free of charge, allowing the developers to connect their reports to most of the major databases used today. The DataDirect drivers are recognized as a market leading product, providing high performance and rich data sources coverage.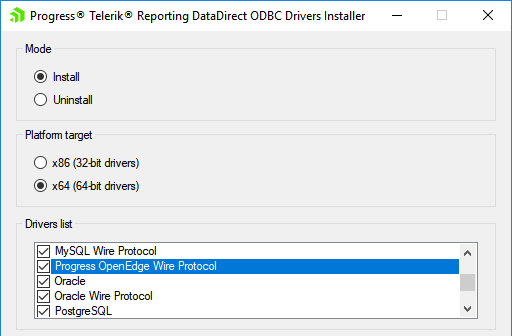 WinForms and WPF Viewers Accessibility
Telerik Reporting aims to provide a reporting solution accessible to a wider user audience. This includes users with motor control restrictions and ones working with assistive technologies. In this release, we implemented the recommended practices in Section 508 of the Rehabilitation Act and added accessibility features to our WinForms and WPF report viewers.
Object Data Source in Report Server
A common application design practice is to separate the presentation layer from business logic and encapsulate the business logic inside business objects. The Report Server can not only be integrated into such applications but now it can also use their business objects to provide data for reports. Custom .NET assemblies containing dedicated classes and data-retrieval methods can be added to the Report Server and the business objects data will be available during design-time and run-time of reports.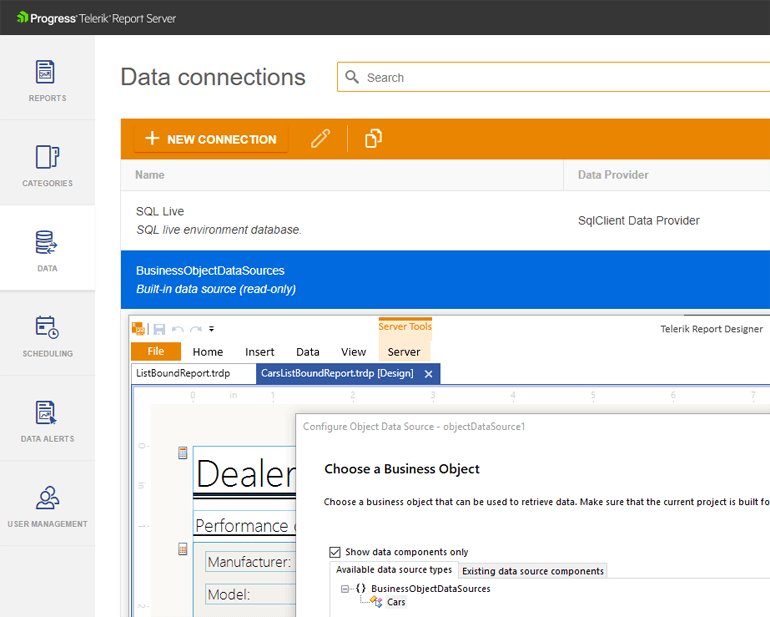 Report Server Online Demos
Try our new Report Server online demo. Preview and export sample reports, view scheduled tasks and alerts and get familiar with the user interface.
Eliminated Bugs
For the full list of all the bug fixes, check the release notes for Telerik Reporting and Telerik Report Server.
Try it Out and Share Feedback
We want to know what you think—you can download a free trial of Telerik Reporting or Telerik Report Server today and share your thoughts in our Feedback Portal, or right in the comments below.
Tried DevCraft?
You can get Reporting and Report Server with Telerik DevCraft. Make sure you've downloaded a trial or learn more about DevCraft bundles. DevCraft gives you access to all of the toolsets, allowing you to say "no" to ugly apps for the desktop, web, or mobile.
Watch the Webinars
And don't forget to take a look at our release webinars, where our technical experts provide a deep dive into all of our new features and functionalities.
Watch the Telerik Release Webinar