The latest release of Silverlight - ver.4 was released earlier this year. For me this was the first Silverlight release that was stable and mature enough so that I could recommend to anyone building business applications to use it broadly.
Now, six months later, we can see that the Silverlight adoption is very high and that there are a lot of great tools built with it. Regardless of all the recent comments and mostly speculations about the future of Silverlight I believe that this will be the primary MS platform for building applications for Windows and Mac in years to come. At MIX this year, the Silverlight platform was also introduced to the mobile world making its debut as the primary platform available for building Windows Phone 7 tools and applications. In the near future Silverlight is coming and to windows embedded. Silverlight is also available in out-of-browser mode, so that users can install and run the applications from their web browser directly on their PCs.

So now back to the topic - if you want to see how this great platform will evolve and what will be the new features added to the next version you should register for the Free event, organized by Microsoft on 2nd of December. You can read more info on the topic on the official site of the event. Here is the sessions list:
Sessions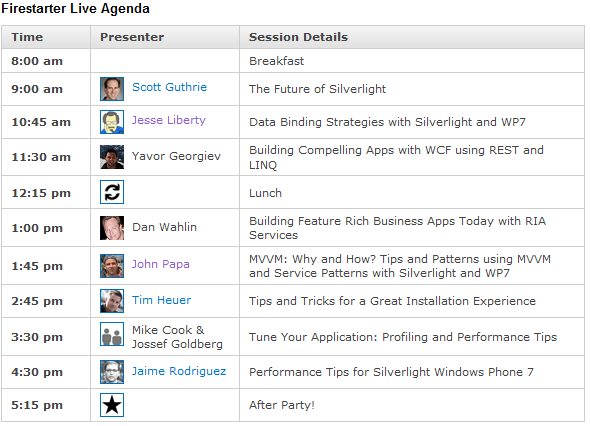 As you can see from the speakers list - this is not an event you want to miss! There is a huge wish list for the next versions of Silverlight - you can see it here - http://dotnet.uservoice.com/forums/4325-silverlight-feature-suggestions. The rest is to see which features from that list will be added to the Silverlight vNext. Register now and follow the event news on Twitter #slfs10.