This isn't going to be your typical code sample-heavy blog post, but rather I wanted to reflect on something that arrived at my doorstep about two weeks ago...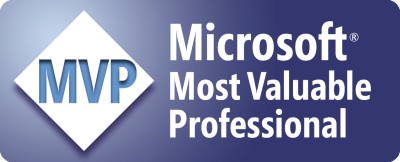 That is correct, I was awarded the Microsoft Silverlight MVP award for the past year of work around this fantastic platform. So let me start by saying thanks for both the nomination as well as the award - while it was never the goal of helping the community to grow and learn, it is certainly a nice perk. ;)
And of course things are just getting started, as we saw at the Silverlight Firestarter, since Microsoft has been listening and Silverlight 5 is shaping up to be an even more impressive version of the platform. Not only that, but we saw the launch of Windows Phone 7 late last year, a platform based on Silverlight and XNA, which has definitely landed a sweet spot in my heart since I've always wanted to get into mobile development and the platform has caught up for me. Thanks to Microsoft for that - I'd go 'Windows 7' and say that was my idea, but it's just a nice touch to have two incredibly powerful platforms, both chocked full of .Net goodness, being the platforms for phone development.
Now getting more to the point of this post - now that I am a Microsoft MVP, what do I plan on doing to ensure that when 2012 rolls around it is an easy choice to re-award this honor to me? Well, over the last few weeks, I have...
Started on the engine for a WP7 XNA game

Helped plan a baby shower (for my lovely wife :D)

Worked out a template for my own website (finally)

Installed insulation in 2/3 of my basement

Started learning how to use

Fruity Loops

(for making music for my WP7 game)

Gotten completely lost on snowy roads and found my way back to safety courtesy of WP7 Maps in a matter of 5 minutes

Painted... and primed... and painted more

Wrote up general architecture for an upcoming WP7 Silverlight app (which you all must buy)
But that leaves ~49 more weeks of the year that I have yet to plan, but you better believe that, among housework and this brand new endeavor of parenting which I will be getting into come this April, a whole lot of that is going to involve Silverlight, both on the desktop and on the Windows Phone platform. Keep on the lookout for even more resources, videos, learning guides, and other assorted resources that will help you to not only maximize your learning and adoption of the platform, but even better, doing so using the Telerik RadControls for Silverlight, WPF, and Windows Phone 7. Speaking of which, add making 15 new RadControls for WP7 videos to that list above.
So look forward to more great things in the Xaml and overall .Net space from me (I've got a newfound fondness for MVC, and MVC3/Razor makes that even better). I'm working on a few of them right now, but you're going to have to wait until the February/March area to see when everything has come together. Until then, look forward to about 45 more Silverlight, WPF, and WP7 videos making their way over to Telerik TV over the next few weeks as I work on them between my other super-secret tasks. Stay tuned. :)