I am happy to announce the immediate availability of the Telerik MVC Extensions Q1 2012 Beta release! With it comes the longed-for Area chart type as well as a bunch of new features for the majority of the existing chart types supported by our MVC charting. We are also shipping a plethora of small and medium-sized features across all the Telerik MVC extensions, as well as formal support for the Chrome 16 and FireFox 10 browser versions.
I won't go into much detail about each and every new functionality delivered with the Beta and, consecutively, the upcoming official major release (due in a couple of weeks time), but I will surely underline the most important features from which the majority of the ASP.NET MVC developers will benefit.
New Area Chart Type
This chart type accounts for one additional means to visualize your data by means of area shape. The area chart shores up all applicable features of the rest chart types.


Multiple Value Axes
Now the developers have the option to scale the charting series presentation against more than one value axis. You are free to choose two, three or more value axes - there is virtually no limit, it all depends on how and versus what measurements you would like to visualize the data.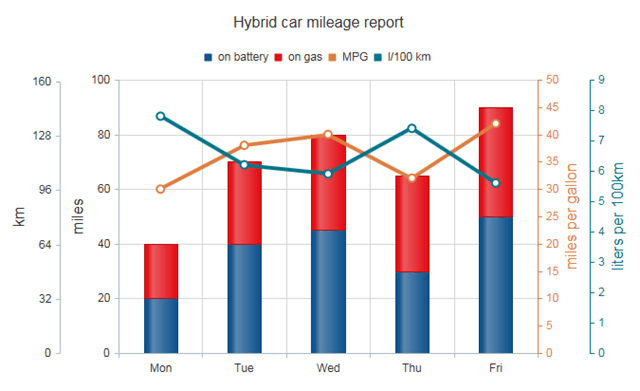 This feature is supported for bar, line and area charts for now, and will be braced for scatter charts with the official Q1'12 release.
Plot Bands
Allow you to define visual lines that highlight an important section of the charting graph - oftentimes min/max threshold or range that is aimed to be achieved for a given period. This feature has actually been included since the Q3 2011 SP1 commercial release of the extensions, but the Q1'12 Beta marks its prime time in the Open Source MVC distribution.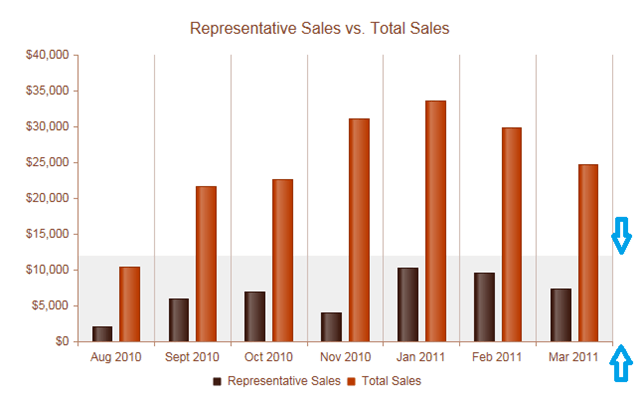 Common for all Extensions
Two things are worthy to be mentioned here - improved support for MVC authorization scenarios and combined js file for all MVC extensions client features.
And here are the links that will direct you to all the available information concerning the Q1 2012 MVC Beta release:
Trial Files | Commercial Files | OS Files | Demos | Documentation | Release Notes
As always, do not cringe and tell us what you think about the Beta in the public MVC Beta forum. We are only days away from the next major Telerik DevTools release, and your opinion matters!
Also do not miss our Q1'12 webinar week, starting Feb 20th and book your seat now!