MasterTableView.EnableLinqGrouping
property, which default value is "true". If you set it to "false" the old logic for grid grouping will be executed. However in this case you will lose all performance improvements of the new grouping implementation. But let's stop talking and see some tests. All performance tests shown below are performed on:
Processor: Inter(R) Core(TM)2 Quad CPU Q9400 @ 2.66GHz
RAM: 8.00 GB
System type: 64-bit
Windows 7 Enterprise
.NET 4.0
IIS 7
Version 2011.2.980 of Test Studio, Telerik's solution for functional and performance testing. It is a powerful tool which helps you build automated tests for your web and desktop apps.
All times are measured in milliseconds and only the server side execution time is shown. Telerik's ASP.NET AJAX Grid control is bound to database tables with 1000, 10 000, 100 000 and 1 000 000 rows. The grid is grouped by columns with different data types: int, string, decimal, int + string (grouped by two columns), int + string + decimal(grouped by three columns).
Advanced data-binding via the NeedDataSource event to custom objects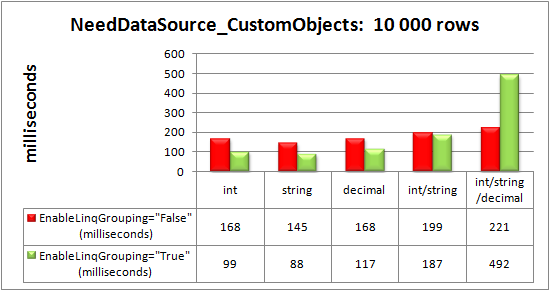 Advanced data-binding via the NeedDataSource event to DataTable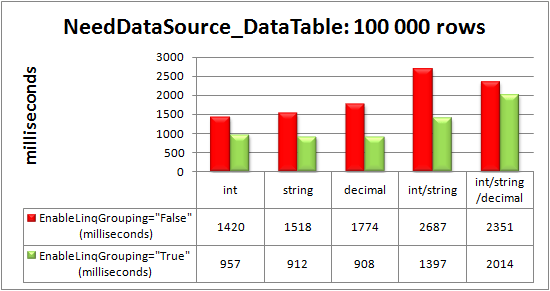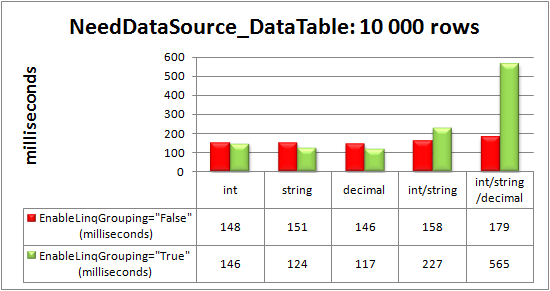 RadGrid bound to LinqDataSource control
RadGrid bound to EntityDataSource control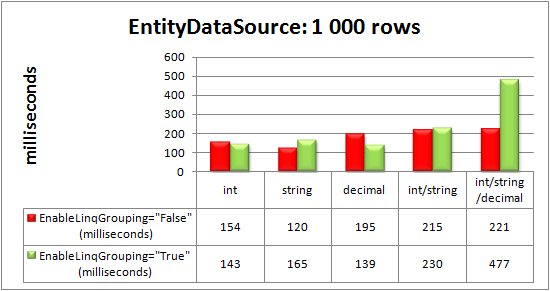 RadGrid bound to SqlDataSource control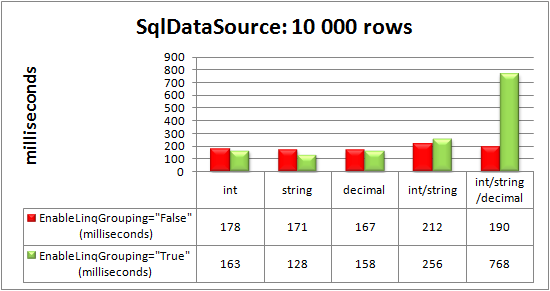 So if the old and new grouping mechanisms were cars they will look like the following: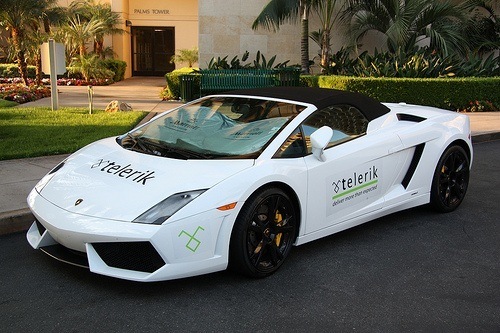 And who does not want to drive a new car model ?!
I will be happy to hear how you find the new super-charged grid grouping, hence do not hesitate to leave your comment.