RadControls for WinForms Q1 2013 SP1 is now available. Service Pack 1 adds a brand new theme to Telerik's WinForms suite, as well as brings new improvements to some of the major controls and fixes to the vast majority of reported issues. Check out the highlights below or follow the link to read the entire release notes.
New Windows 8 Theme
Continuously increasing its adoption among the PC and mobile device users, Windows 8, the latest Microsoft OS, introduced a modern user interface leveraging Natural UI to deliver improved user experience. With the Windows 8 theme included in Service Pack 1 update, you are able to achieve modern UI in your existing Windows Forms application with a snap.

RadGridView and Windows 8 skin applied

Input Controls and Windows 8 skin applied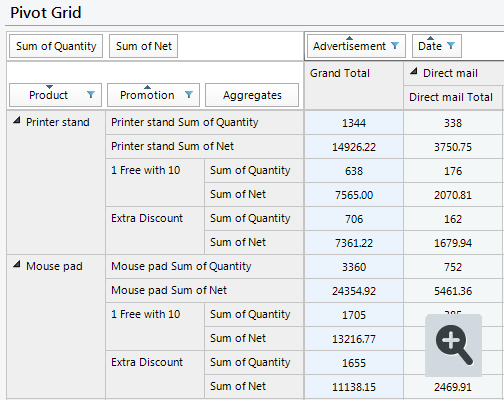 RadPivotGrid and Windows 8 skin applied
Three controls got new features
As you have requested, we added selection and navigation methods to our recently unveiled RadPdfViewer control, and also a localization provider to RadChartView and new Tag and Name properties to RadGridView.
Three controls got improved
RadScheduler comes with improved print settings dialog that allows for better customization options. One of the most recently added controls to the suite, RadPivotGrid now lets you easily access an aggregated cell value and RadDropDownList helps you save more time with a new keyboard shortcut.
Of course, RadControls for WinForms Q1'13 SP1 update also includes a bunch of bug fixes to most of the reported issues. See all details in the supporting release notes and download the latest bits to experience the latest improvements. Don't forget to share your feedback in our forums.
Happy coding!