The Q3 2013 of RadControls for ASP.NET AJAX is out and I can't wait to tell you about the new and interesting stuff in it!
What's in the bundle?
Nowadays, media player and light box controls are widely used in all kinds of rich media sites (news, social, educational, shopping, gaming, product, commercial and many other). The feedback provided by our clients and the modern trends motivated us to implement these highly requested components and to load them with nice features.

The Media Player is entirely based on the HTML5 <video> and <audio> tags, which allow playing popular MP4 videos and MP3 audio files in the browser without the usage of any plug-ins like Flash. The control also offers built-in support for playing YouTube videos as well as ability to share the played content in the social networks.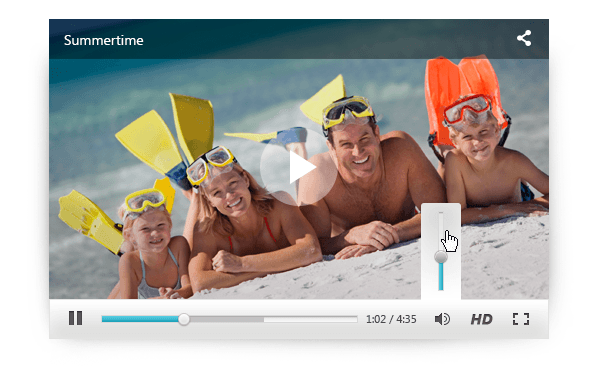 The Light Box is a lightweight control providing you with an easy way to display and slide images and template content, such as HTML elements, <iframes>, Flash, YouTube videos and more in a popup window. The popup sliding controls are usually used in online shops and image galleries like Facebook, Flickr and other.




Check out the following demo, which shows how to easily create a video gallery with the Light Box and Media Player controls: Video Gallery.


Is it Possible to Codelessly Upload Files to the Cloud?
Yet another interesting control in the release is the Cloud Upload. Its purpose is to facilitate your work as a developer and, without you writing any code, to allow your users to upload files to cloud storages such as Amazon S3, Azure and Everlive. This is very handy when preferring to concentrate on the business goals instead of wasting time on writing providers for connecting to the most popular cloud storages.


Improvements in the existing controls:
Along with the three new controls, we introduced a bunch of improvements such as:
A complete list with all new features, improvements and fixes can be found in the Release Notes page.


Will Q3 2013 bring official support for IE11?
For all who eagerly await the official release of IE11, I want to announce that we will provide full support for it in Service Pack 1 of Q3'13. Despite the fact that IE11 is still not officially released, the Q3 2013 will be stable enough to run without problems under this browser.


BTW if you are a .NET 4 Framework developer, I recommend that you install the following patch that Microsoft released recently to fix a IE11 browser detection problem in ASP.NET: http://support.microsoft.com/kb/2836939/en-us. You can find more details in this sticky note.


Support for Visual Studio 2013
The Q3 2013 release is VS2013 ready. If you experience any problems under this IDE, don't hesitate to report them. We will investigate all issues with high priority and, if they are VS2013 related, we will contact Microsoft.
Additional Resources
Some quick lines that will give you a head-start:
Release Notes
Trial downloads
Online demos
Documentation
Your feedback is always highly appreciated!
I hope that you'll enjoy working with the new stuff and I will be also happy to hear your feedback either by leaving your thoughts directly in this blog or in the Feedback portal.
Last but not least
Don't miss the chance to register for our What's New Webinar on Oct 28. Our evangelist Jeff Fritz will show you how easy it is to build a multimedia application in the cloud and many other interesting things.