Telerik® Kendo UI® now features an Office 365-inspired theme to let developers build compelling web experiences for Office 365.
During Build and TelerikNEXT we announced that Telerik is partnering with Microsoft and powers the Office 365 Developer program. All Office 365 developers can now create modern and engaging apps for Office and SharePoint using web technologies such as HTML5, JavaScript, CSS and REST.
Office 365 apps add more functionality by resolving particular problems end-to-end. These applications can run in SharePoint or separately by connecting to SharePoint data over REST APIs or dedicated SDKs, like those for iOS and Android.
With Kendo UI you can add beautiful UIs to SharePoint sites or Office 365 applications. Kendo UI widgets easily consume Office 365 data through the powerful Kendo UI DataSource component.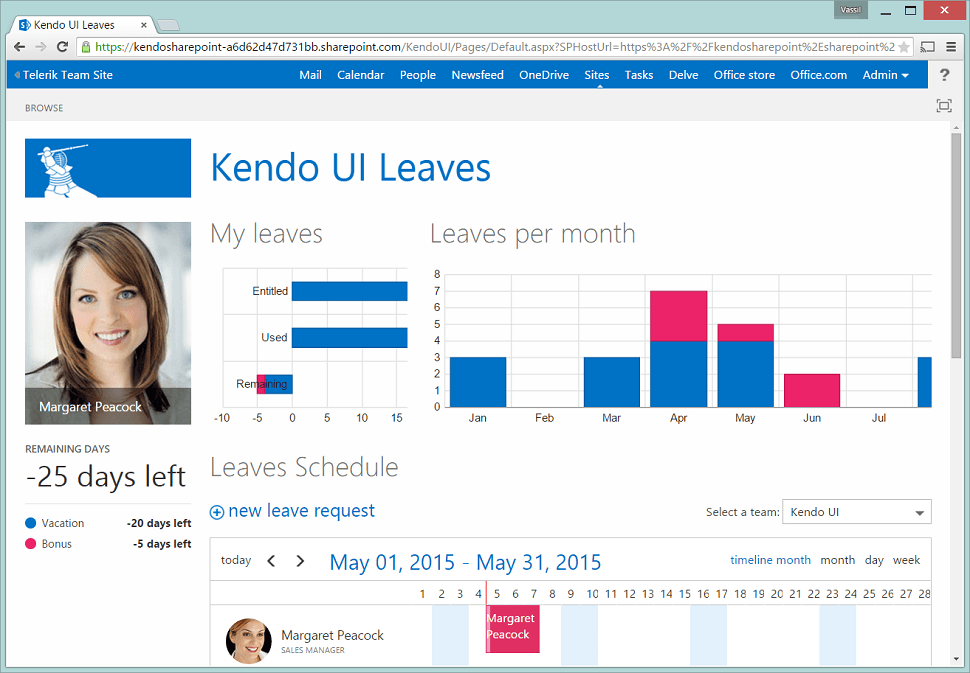 Register for TelerikNEXT Online To Learn More
Learn about Telerik's future vision on web, desktop and mobile development, see demos of our new features and more. We'll also host a live Q&A with a full panel of Telerik experts to answer your questions.