We've had a great time here at TechEd 2013! A steady stream of attendees came by the booth to learn about all of the great new features coming with our 2013 Q2 release (for more information of the release, sign up for the Release Week Webinars here).
The attendees were asking great questions as well as gave us some great suggestions to make our products even better.
Speaker Idol
Jeff Fritz rocked Speaker Idol, winning his first round and advancing to the finals. Here he is getting the first round results from Richard Campbell.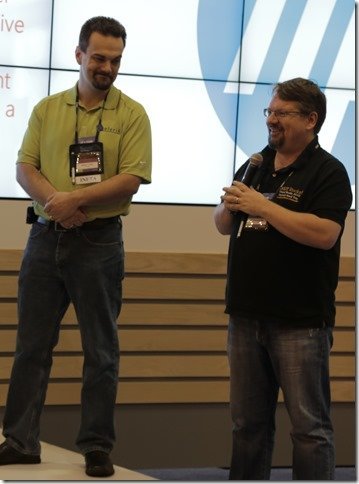 And here is Jeff schmoozing one of the judges to help his cause (j/k).
Jeff ended up being the runner up, which means he can still get a shot at speaking at TechEd 2014 in Houston.
Great job, Jeff!
Channel 9
I was interviewed on Channel 9 by Robert Green for his Visual Studio Toolbox series, and I got to show off our WPF, Silverlight, and Windows 8 XAML suites. I also managed to squeeze in some love for the Windows 8 HTML suite as well! <grin/>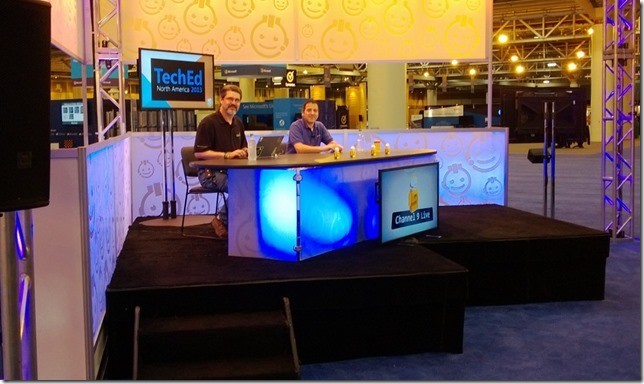 Best of TechEd
Our DevCraft collection was a finalist in the competition for Best of TechEd in the category of Software Development. The process starts long before TechEd with a written submission. From our initial application, we were named one of three finalists. The final step was to create a 20 minute presentation for the judge. Michael Crump collected an awesome set of demos with the help of all of the product teams, and we rehearsed every waking minute to make sure we had the timing down to the second. Below you can see Michael furiously typing to keep up with my rapid fire presentation. We showed 12 products in 18 minutes. I don't think I took a single breath!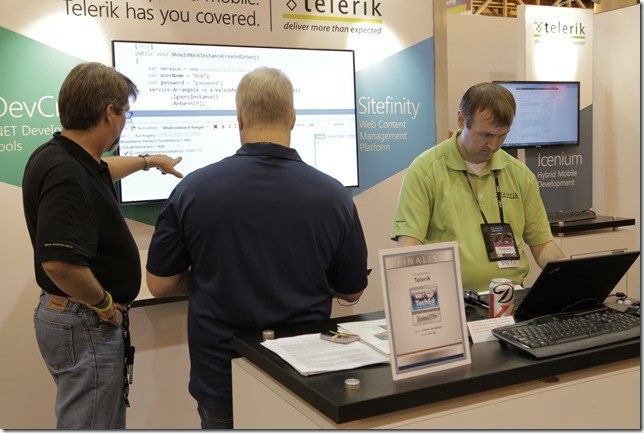 The best part was that we rehearsed so much, Michael's typing and mouse control was completely in sync with my presentation. It gave the illusion that our monitor was actually a touch monitor!
All of the hard work paid off! We beat out the competition and won Best Of TechEd two years in a row!
I think the Ninja helped convince the judge as well!
Summary
TechEd 2013 was an awesome experience, as always. Great conversations with attendees, runner up in Speaker Idol, a spot on Channel 9, and best of all, Best of TechEd 2013!