Check out the latest updates in Reporting and Report Server, from Angular to OpenEdge and more.
The R2 2017 release of Reporting is live. For this release we have delivered some long-awaited features:
Angular Report Viewer
About a month ago the Angular team released Angular 4.0.0, and today we are happy to announce that Telerik Reporting can now be integrated into Angular applications out-of-the-box. The Angular Report Viewer provides a component which can be used in Angular apps with both WebPack and SystemJS module loaders. The Angular component wraps the Telerik Reporting HTML5 Report Viewer, which is our most popular report viewer for web applications.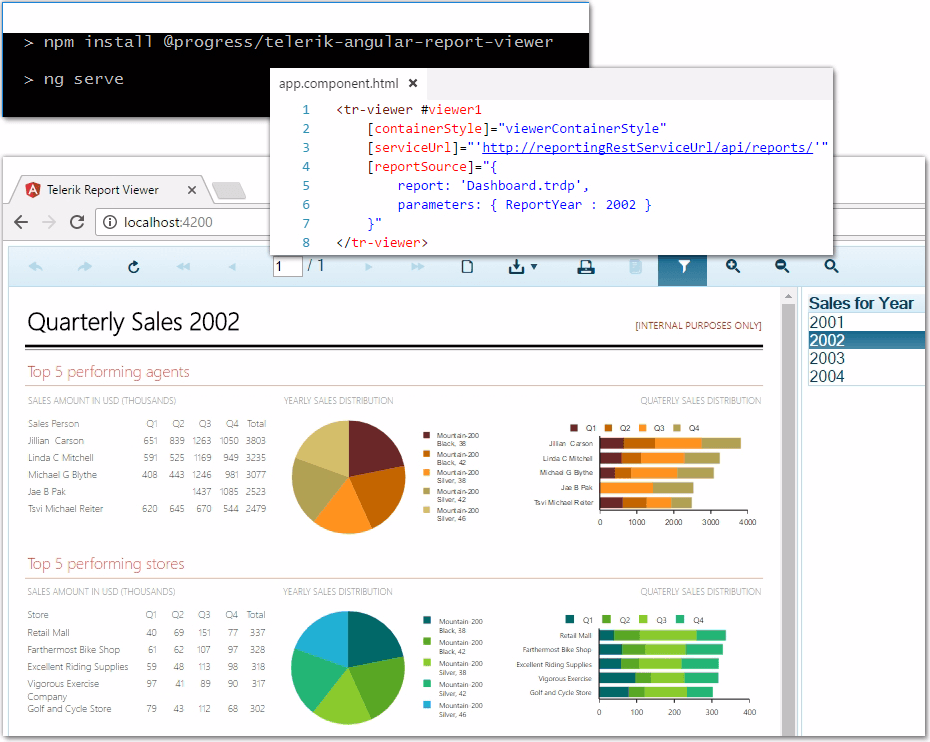 Query Designer Support for Progress OpenEdge ODBC Data Providers
Now Progress OpenEdge database users can quickly generate their SQL queries with the SQL Data Source Query Builder. The Standalone Designer's visual tool for creating complex database queries now supports OpenEdge databases when using an ODBC connection. Additionally, Query Builder now also works with ODBC connections for all supported databases.
Report Server Storage Migration Tool
In this release of Report Server we introduced a highly anticipated feature that will allow the Report Server administrators to migrate, backup or export their assets storage to another database or repository.
The migration tool comes in two flavors: a command-line interface and a WinForms GUI. It allows migrating from and to any of the supported storage types (File, Redis, MSSQL Server), providing a detailed log for the migration process.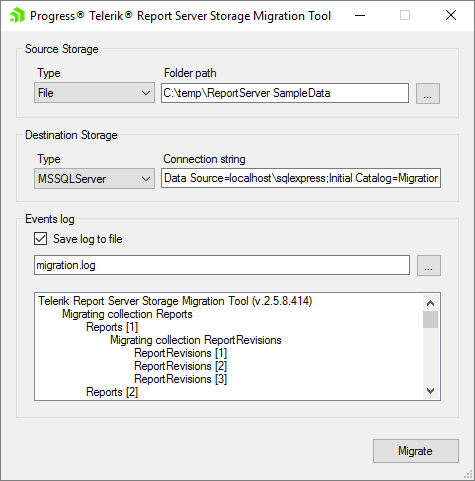 With this tool, we continue the line of adding valuable additions to our Report Server, following the WhiteLabeling and RESTful API features from our previous releases.
Eliminating Bugs
For the full list of all the bug fixes, check the Release Notes.
You can learn more about these new features from our Progress Telerik R2 May 2017 Release Webinar, that will be held on May 25th 11:00 AM ET.