The Material theme is coming to Progress Telerik UI for WinForms in the R2 2017 update. Give your application a modern look and feel with built-in animations and shadows.
In the upcoming Progress Telerik UI for WinForms release, we will introduce a new modern theme—the Material theme. This theme enables you to extrapolate the ideas of touch-based mobile and web application design into WinForms desktop applications.

The theme is designed to support touch devices, so the controls in it are larger than the ones in our regular themes. It will provide your application with a modern look and feel as well, which is something we always strive to give our customers. With this theme, we are also introducing three new features: built-in animations, shadows and an option to use custom fonts without installing them on clients' machines.
These features can be enabled for other themes as well. The new theme comes with the TelerikWebUI font, which has more than 400 font glyphs ready to be used out-of-the-box.
The below images show the new features along with some of our controls with the Material theme.
RadGridView with the Material theme: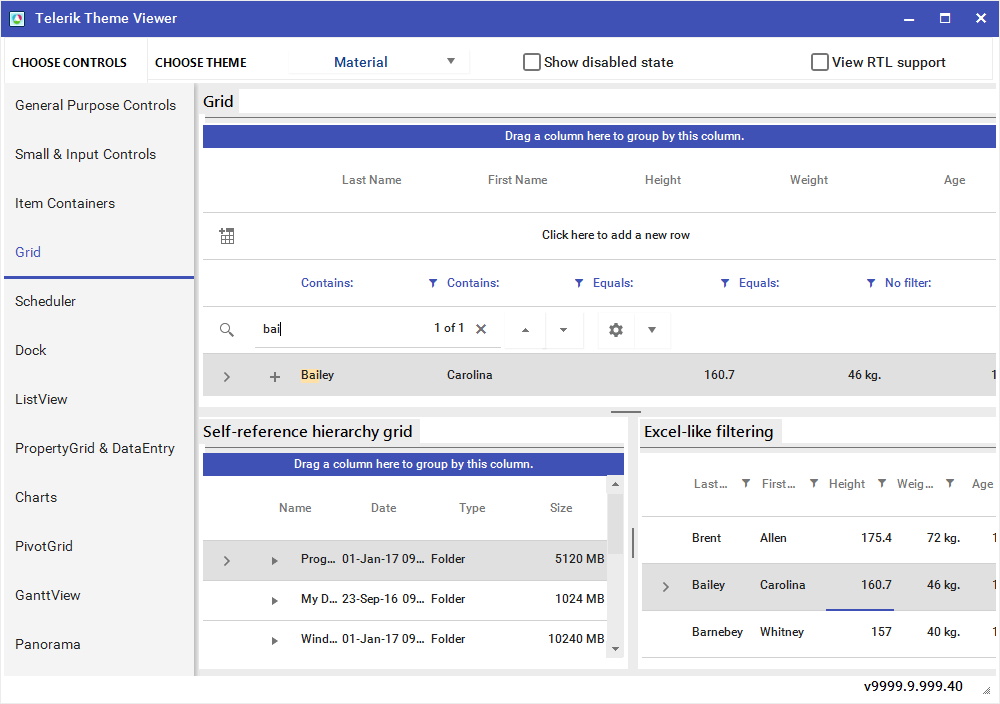 RadPivotGrid with the Material theme: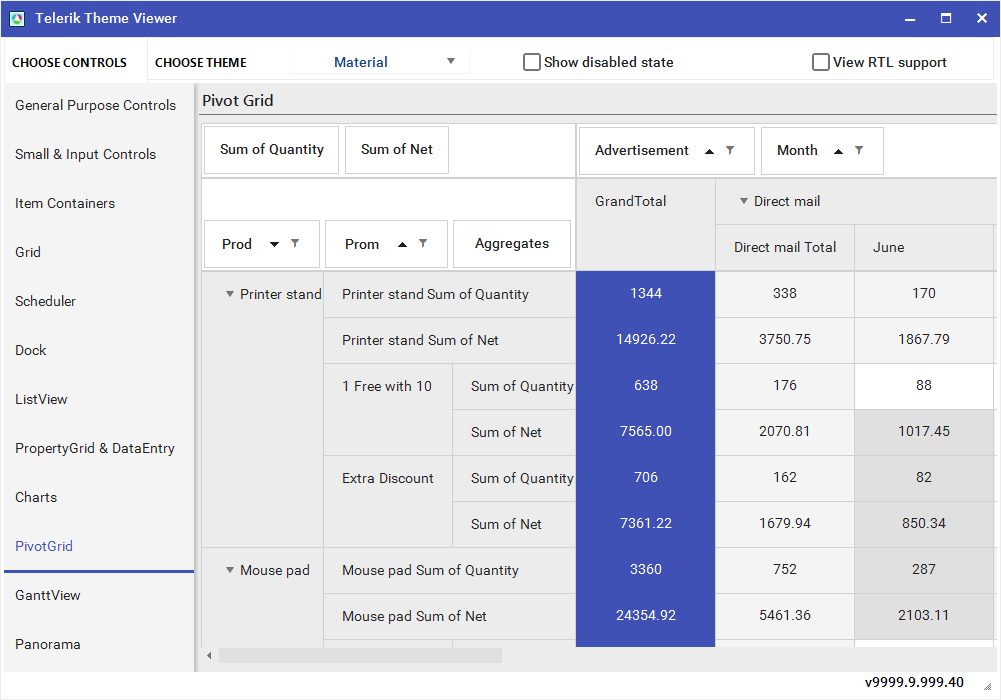 The following image shows the new animations and the shadows: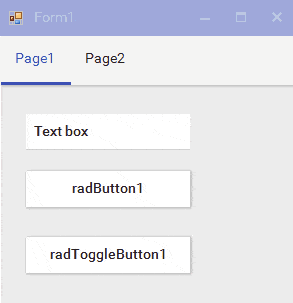 Learn More in a Webinar
For the full list of new features and improvements to the Progress Telerik products, make sure to sign up for the Telerik R2 Release Webinar.
Download a Free Trial Today
With more than 110 WinForms UI controls, it's our mission to give you the tools you need to create stunning user interfaces. The Material theme is just one more tool in the shed to help you give your application the modern look and feel your users have come to expect.
But don't take our word for it—download a free trial today and see Telerik UI for WinForms for yourself.

Try UI for WinForms