From time to time customers ask us if it is possible to implement client-side binding with our RadListView for ASP.Net AJAX. Although, this is not currently available as a built-in feature, one can very easily extend the control with some jQuery magic and Microsoft's proposed client-side templates.
I have prepared a small sample app which demonstrates a basic implementation of client-side population through infinite scroll. The actual functionality is wrapped into a good old Ajax Control Extender, which can be hooked to a RadListView. The sample contains two pages - one illustrating full client-side population, and another showing an initial server-side binding with additional items added on the client.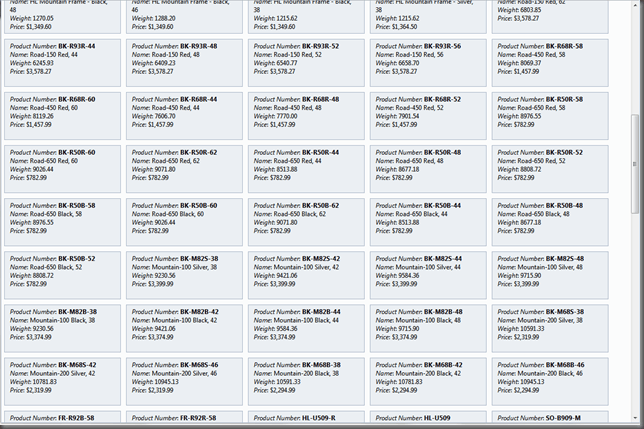 note: The sample is for illustration purposes only. It is meant to inspire you and provide a starting point for your own implementation.