It has been a while since my last blog post on the topic but now that the Q3 2010 release is up and running, it is time to slow down a bit and restart my writing practice as well.
The major highlight for the Data Visualization Team at Telerik for the past months was improving (enabling) the development of real-world business dashboard scenarios with the controls part of the RadControls suite. My colleague Vladimir already blogged about one of our newest additions (the RadSparkline set of controls) and we will be introducing RadBulletGraph in greater detail shortly as well but today I will focus your attention on the RadMap for Silverlight / WPF.
I am pretty excited with the major overhaul of the RadMap control and I believe most of you will find the new features and improvements quite handy, too ("a nice Christmas Surprise" as one customer put it;)):
ESRI Shapefile support
Shapefile is a popular data format used in GIS software that spatially describes geometries (points, polylines, and polygons). This is really useful if you are not interested in the topological information (i.e. that BingMaps provides) but instead you are looking for a high-level map dashboard overview: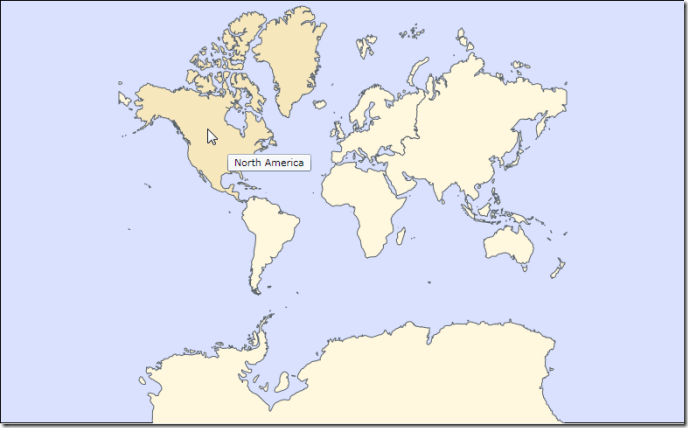 RadMap is able to interpret custom shapefiles as well (i.e. shapefiles that do not describe geospatial data) – this is really powerful and enables a whole new world of possible scenarios to implement (basically the only limit would be the imagination and the skills of your designer):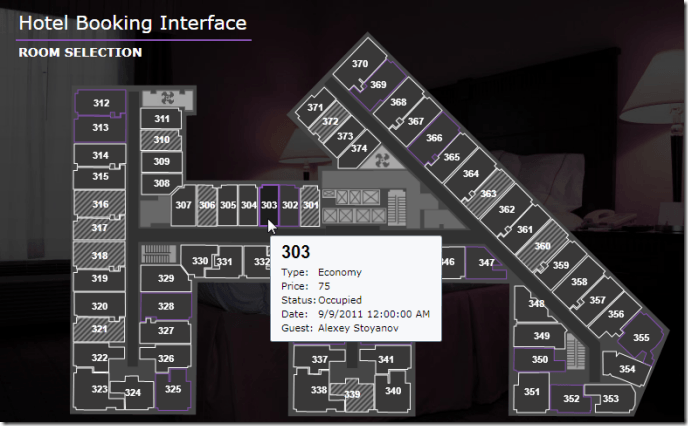 Heatmap (Choropleth map) mode and support for built-in legend - A choropleth map is a thematic map in which areas are shaded or patterned in proportion to the measurement of the statistical variable being displayed on the map, such as area, population density or per-capita income. RadMap leverages the ESRI Shapefile functionality to provide built-in support for heatmap and legend colorization as well.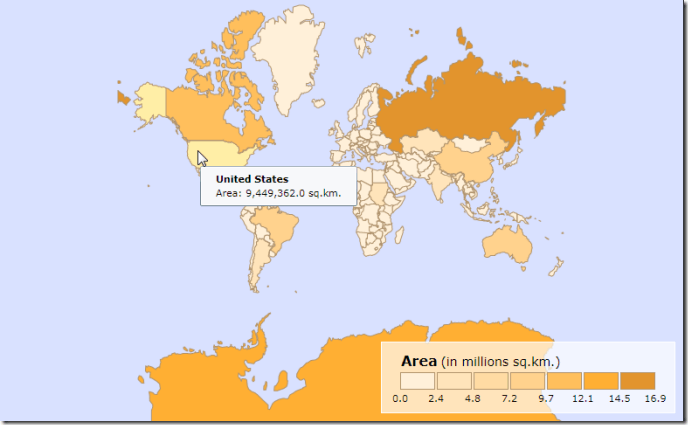 Drill-down support – You can now use RadMap to easily achieve drill-down scenarios when it is necessary to delve into the specific details associated with a given country, state or region.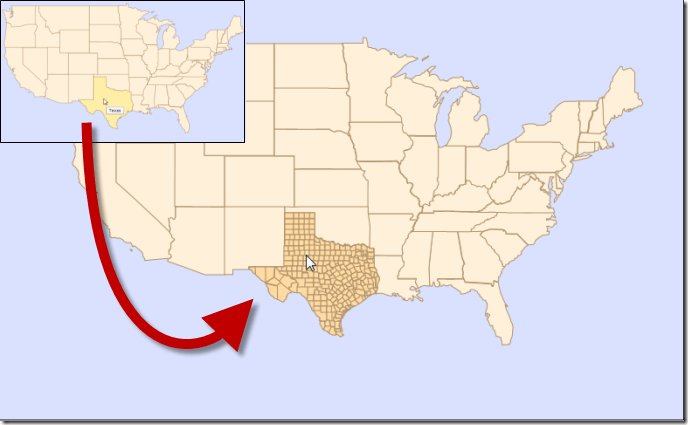 We hope you will find the new map features useful as well – if you have any feedback or further feature requests, drop us a line here or start a discussion in the public community forum!
Thanks.