The Telerik Report Server R2 2016 release is now here. We deliver top requested features like Data Alerts and improved integration with report viewers.
The R2 2016 release of Telerik Report Server has landed. In this release we bring you the top requested features by the community.
Data Alerts
In the latest release we now support data alerts. Data alerts are a data driven alerting solution which allows you to be informed about report data that is important and relevant to your interests, and at the right time. Data alerts save you time, keeping you from going through numerous reports to find relevant information. With data alerts the important information comes to you.
The data alert runs at a scheduled time and checks whether specific data conditions are satisfied. If the data conditions are satisfied, a report document is generated and sent to the alert's subscribers by email. A data alert can be run once or on a recurrent basis.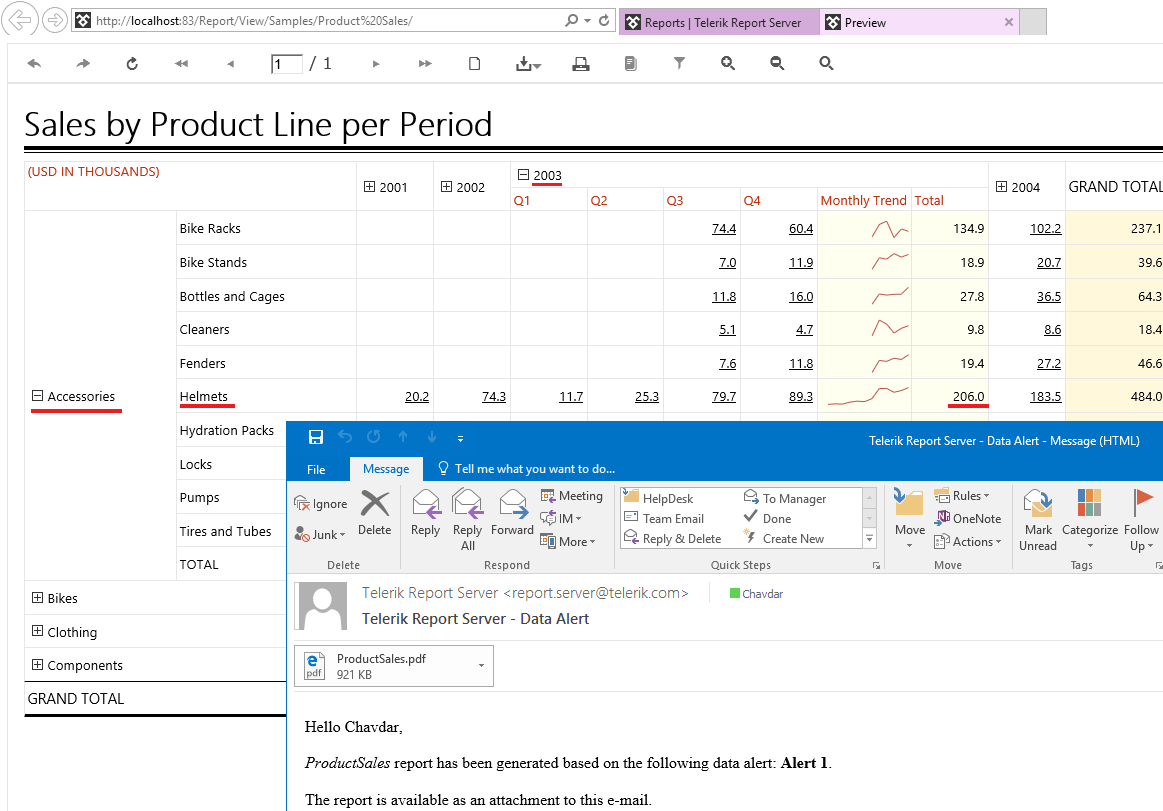 Report Server Reports in More Report Viewers
Telerik Report Server reports can now be used with the WPF and WinForms Report Viewers.
In the last release, we integrated the HTML5 Report Viewers with Telerik Report Server. Now we continue our efforts and have enabled the Telerik Reporting desktop report viewers (WPF and Windows Form) to consume reports rendered in Telerik Report Server. Thus, you can feed your WPF or WinForms app with reports stored, rendered, and cached remotely.

This will let you update each report remotely on the Report Server without the end user having to upgrade the already installed application. Additionally, you can use all of the Report Server caching capabilities and schedule complex reports for pre-rendering. As a result, when requested the report will be delivered without any delay.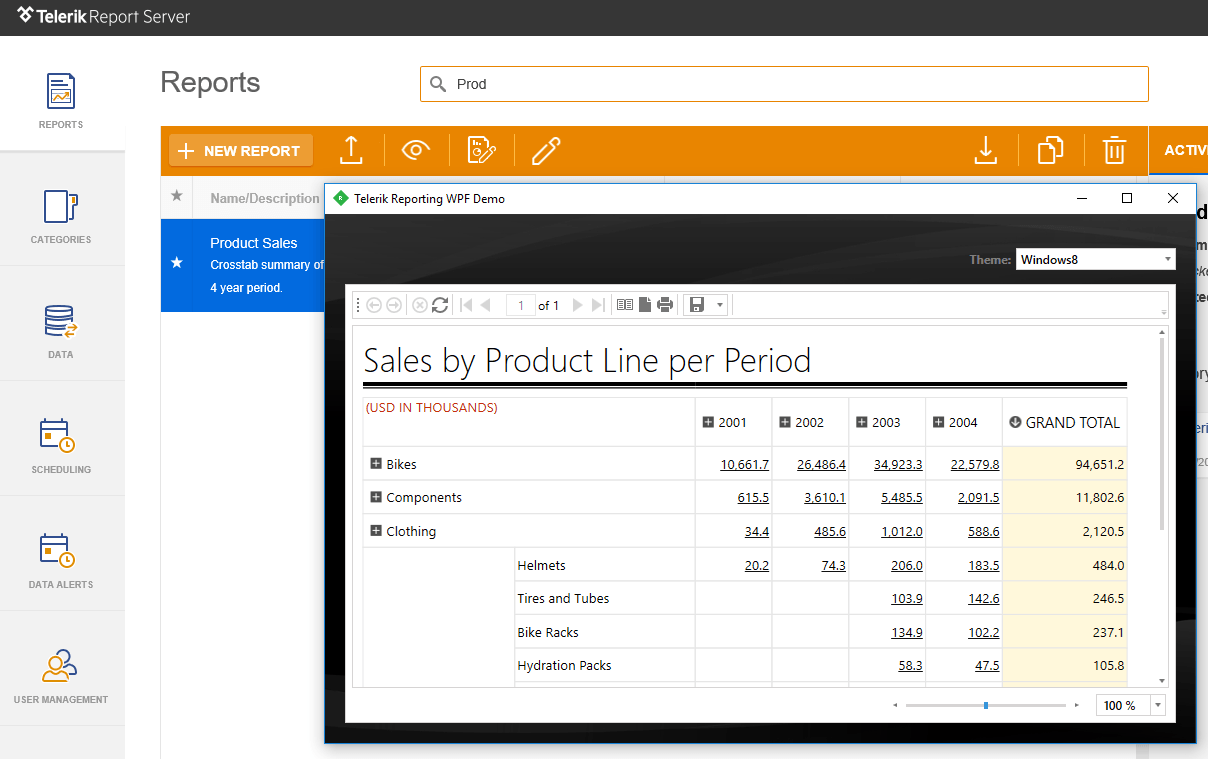 We hope you enjoy our latest updates and features. Feel free to check out a
free trial
today, and we look forward to all your feedback. which you can send through our
portal
or in the comments below.