We have done a lot recently to make it possible for a WinForms app to get closer to the new UX trends set by the great WPF and Silverlight technologies. I know it would be hard to convince you that, but luckily I happen to have a slick new WinForms demo app to help me in this endeavor.
The new RadControls for WinForms QSF comes with an animated welcome screen describing some of the unique features of Telerik WinForms suite: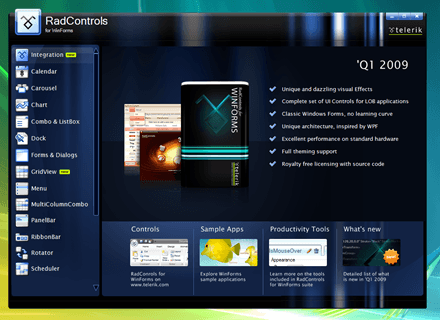 The fisheye bar at bottom animates so smoothly, that anytime I run the app I just can't help myself but play with it.
Besides the totally new appearance, there are also many new and improved demos, such as the Themes Color Blending: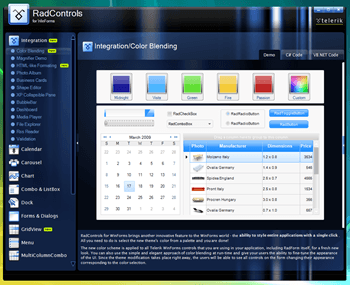 In addition to the theme color blending feature, the new theming approach employs different themes: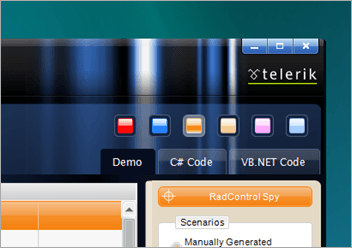 It makes the new Breeze theme look remarkable on the much polished RadGridView: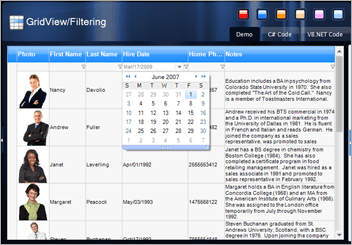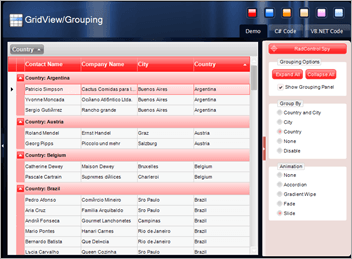 As a result of the improved performance of our tools, the Demo app loads faster than ever.
If you are still not convinced, download the new Q1 2009 version of RadControls for WinForms and run the demo. And while having fun, do not forget that it really is 100-percent WinForms 2.0 app!