We are happy to announce yet another control to be added to our WinForms portfolio in Q1 2009 -
RadGroupBox
. The new control will offer the same functionality as the standard toolbox GroupBox, but will add some extra coolness by supporting Telerik's remarkable styling mechanism:
Here are some of the features it will offer:
Theme Support
RadGroupBox will support all common themes that come with Telerik RadControls for WinForms: standard theme (aka Control Default), Office 2007 Blue, Office 2007 Silver, Office 2007 Black, Desert, Telerik, and Aqua. We will also have one new theme for the official release.

Properties
The HeaderPosition can be set to be on Top, Right, Bottom, and Left: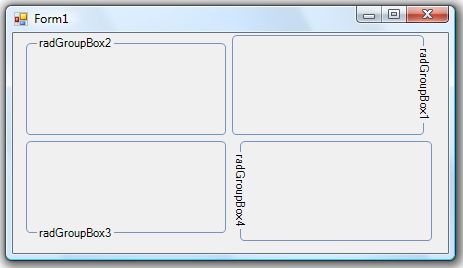 HeaderAlignment takes Near, Center, and Far values: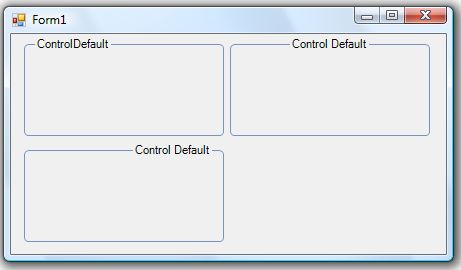 The groupbox style can be set through the GroupBoxStyle property:

Footers are also supported via FooterVisibility: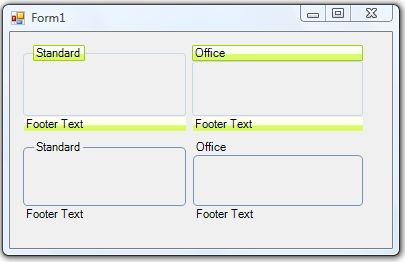 RadGroupBox will also support images in its header and footer. The text to image relation can be set with the familiar properties: HeaderImageAndTextRelation, HeaderImageAlignment, and HeaderTextAlignment: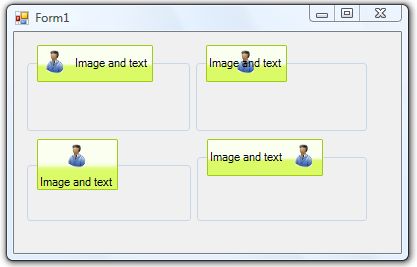 We will greatly appreciate your thoughts and comments.