In the service pack of Q2 2015, besides all other feedback items resolved, we also included some interesting features to our controls suite. In this blog post I will mention some of them.
RadDiagram (beta)
Our effort and investment in this control have not stopped aiming at an official release in Q3 2015. The service pack delivers the following additions:
Containers framework

Routing functionality

Bridges support

Printing

Touch support
RadPivotGrid
We continued with the adoption of the Document Processing Libraries and, in this release, RadPivotGrid gets two new export providers, namely PivotGridPdfExport and PivotGridSpreadExport. Both of these include all existing features and also deliver the flexibility of the Document Processing Libraries, which enables you to fine-tune the exported files.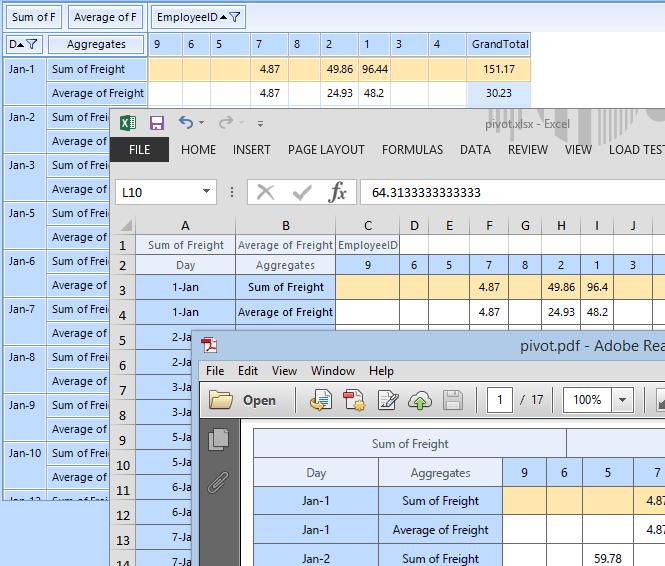 RadGridView
A highly requested feature in the suite was the export of View Definitions in RadGridView. Now this is possible with both GridViewSpreadExport and GridViewPdfExport.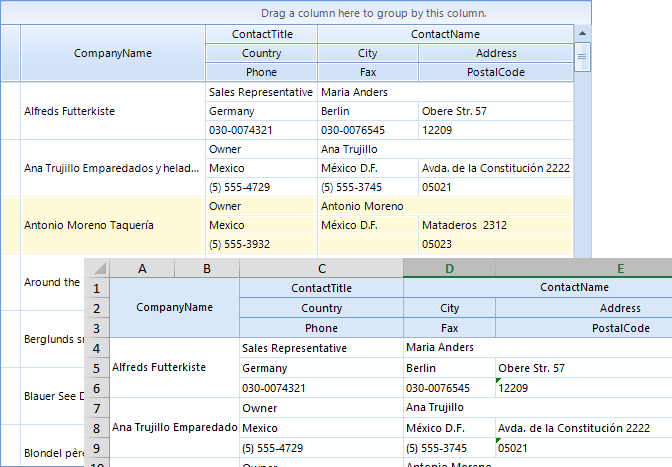 Another interesting feature is ​the export of hierarchy and/or grouped rows from RadGridView to grouped rows in MS Excel.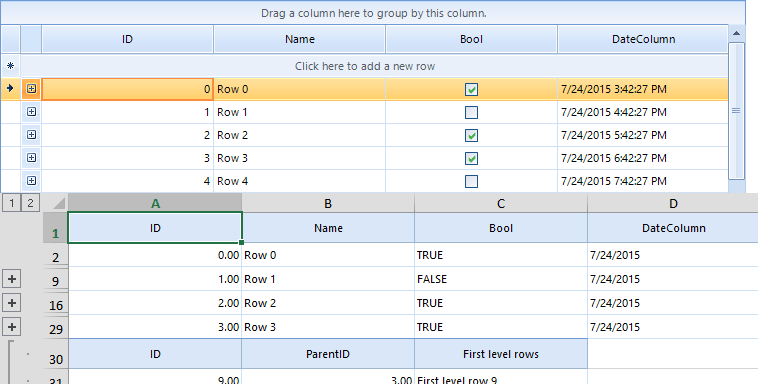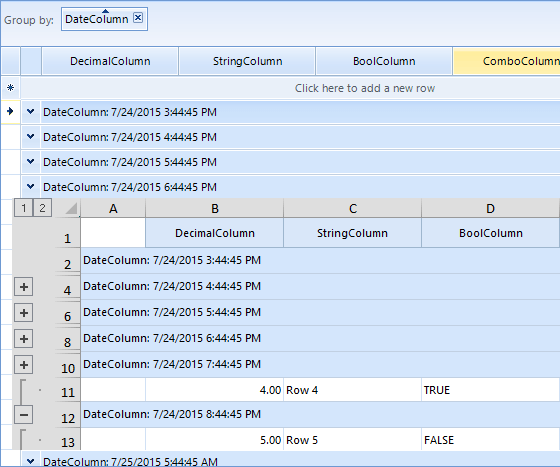 RadDock
A small but useful feature will accompany RadDock. The new functionality ​enables you to easily snap floating forms one to another for easier layout adjustment.