Built from scratch to run on all major platforms, with beautiful UI and a flawless user experience. And yes, it's free. Meet Fiddler Everywhere – the future of Fiddler.
Have you tried again and again to setup Fiddler to run on Mac or Linux, only to get another error?
Do you feel frustrated that there is no good alternative out there?
Through the years, porting Fiddler to Mac and Linux has been one of the most popular feature requests. At the end of 2016, we introduced beta versions that use Mono, but the problems and limitations with this approach seemed to outweigh the benefits. We've tried, we've learned.
We're happy to introduce the next Fiddler – Fiddler Everywhere. Fiddler Everywhere is built from scratch to run on all major platforms – Windows, Mac and Linux. It's everything you've asked about, and more:
Cross-platform support: Built on Angular and .NET Core, it provides Mac and Linux users with the same experience and productivity as their Windows counterparts.
Sleek UI: Best practices in UI have evolved significantly since Fiddler's interface was last modified. We want to bring the latest UI and UX improvements to the Fiddler community. And isn't it great that our colleagues from the Kendo UI for Angular team have our backs?
Flawless user experience: Using Fiddler should be a piece of cake, no matter whether you're building your API services or administrating your organization's traffic.
And most importantly, it's free.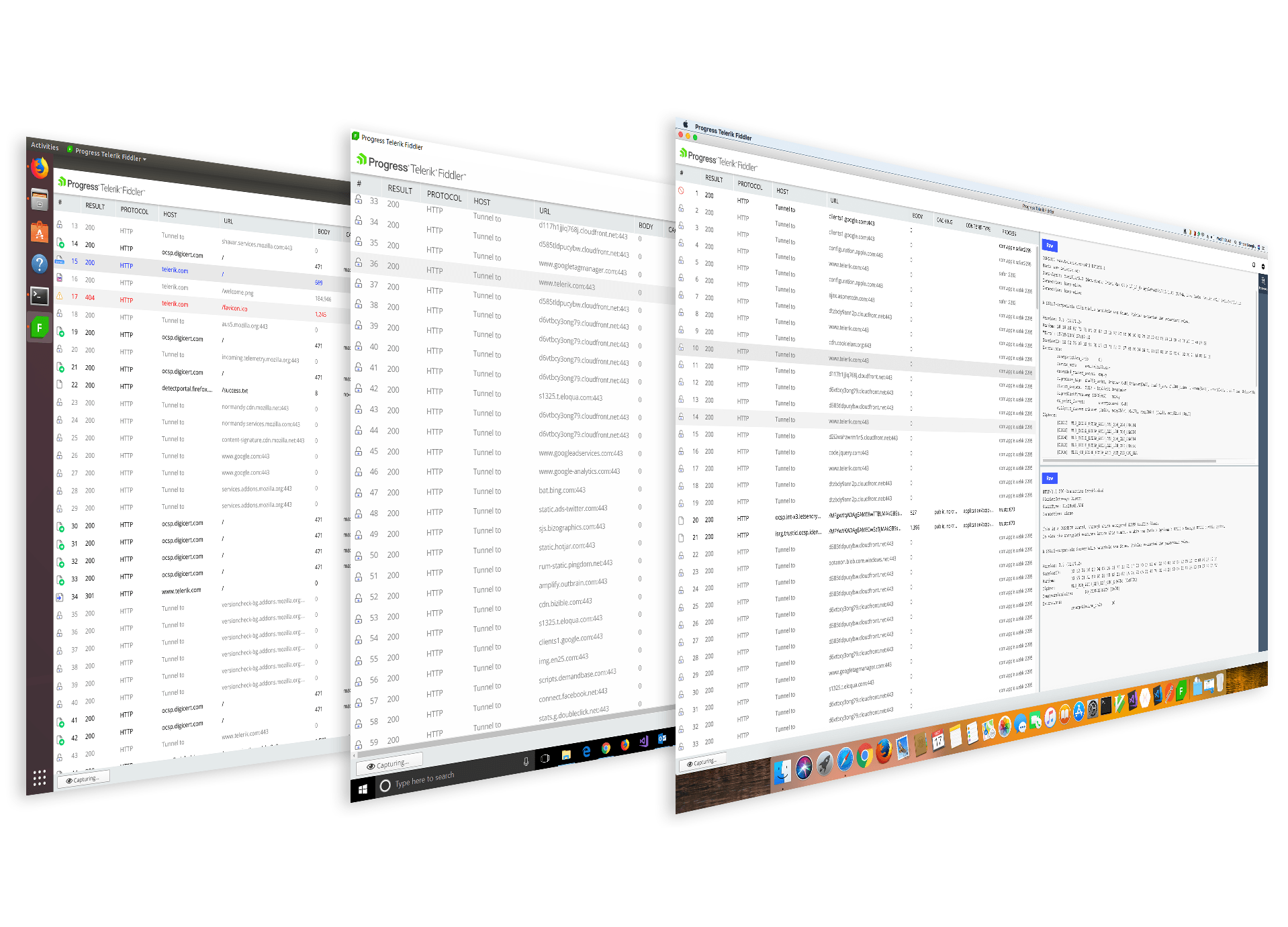 The first build we ship will come with limited functionality, but we will be iteratively adding more based on the usage and the feedback you provide.
That's great, but what about the old Fiddler – Fiddler for Windows?
We will continue to develop this version at least until the new Fiddler has feature parity with it, and probably long after that. For two major reasons. It works. And everyone loves it.
How can I try Fiddler Everywhere?
You can download Fiddler from our website. Please share your impressions about it below as a comment, in our forums or use the feedback portal to submit, discuss and vote for the things to include in the next release.
This is a new stage in the life of Fiddler – the web debugging tool that everyone on Windows loves. It's time to go beyond. It's time for a new beginning. And we invite YOU to be part of it.
Learn more about Fiddler Everywhere or try it out today by downloading it at the link below, and let us know what you think.