The Telerik team is at NG-Conf 2016. Get the latest Angular news, and take advantage of our giveaway whether you're here with us or at home!
NG-Conf is going on right now in Salt Lake City, Utah. The conference brings three full days of Angular glory, including talented speakers, workshops and fun post-conference events. The amazing Telerik team is present at the event, speaking in two different sessions this week:
Feel free to stop by the booth!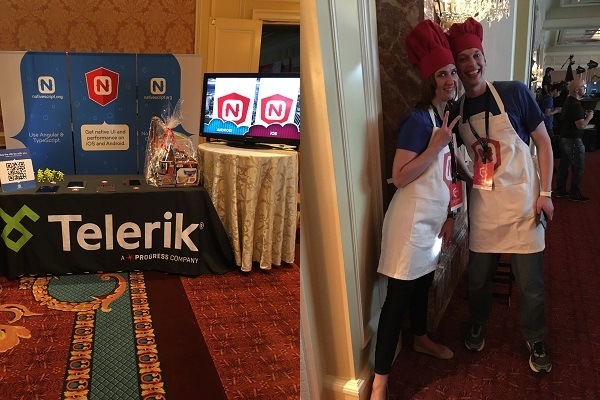 Whether you're here with us or watching from home, we want to tell you that we've just made awesome prizes available to all!
Fantastic Giveaways
We have some fantastic giveaways for those attending the conference, and we bring the excitement of ngConf 2016 to those viewing online by extending our NG-Conf 2016 giveaways to those watching the Keynote!
Apart from the great prizes, huge Star Wars themed giveaways and our lovely Angular NativeScript T-shirt, we will be giving away 500 licenses of Telerik UI for NativeScript (valued at $199). This giveaway is open to developers both at ngConf and around the world watching the keynote online.
Here is how to enter to win one of 500 free licenses:
Be one of the first 500 people to complete this short questionnaire
The winners will be notified shortly via the email address used to fill out the survey
Brownie points to those who tweet with the following hashtag: #ngconf
For those of you who are unable to attend the conference live, the ng-conf team will be streaming the whole event online. Head to https://www.ng-conf.org/ starting at 11 am ET for details.