Whether you are a fan of multitasking or not, you can't deny the usefulness of having multiple tabs in both web browsers and applications to easily switch between different views at content with ease. With the R1 2019 Release of Telerik UI for WinForms, we are introducing a new TabbedForm Control to help you achieve the same user experience in your desktop applications.
Ever heard the name Adam Stiles? Most probably not, but he is the man who pioneered the concept of tabbing in a browser, which we now use daily in Chrome, Firefox, Microsoft Edge, Safari and a lot of consumer and business apps. Back in 1997, Adam was working on a side project in his spare time called SimulBrowse (later called NetCaptor), which upon launch awed it's users by having a few extra selectable boxes on the bottom of the screen each navigating to a different webpage. And that's how tabbing we know today was born and later adopted by Mozilla in Firefox.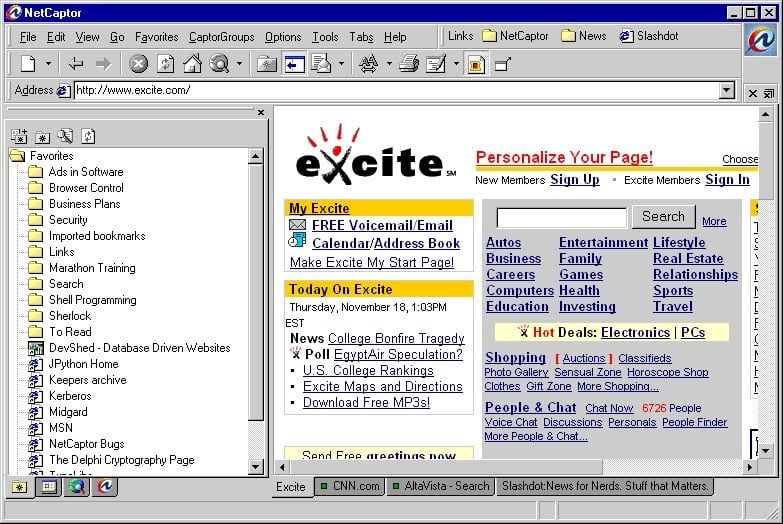 Image source: Buzzfeednews
Nowadays, users are so used to being able to easily switch between tabs to get our hands on on different types of content in a dedicated window, that developers can't just easily overlook it. However, as with almost anything in programming, enabling such functionality in an desktop application requires writing a lot of lines of code and thorough unit and user testing, not to mention the number of man hours. Here is where Progress Telerik steps in.
Based on popular demand and multiple requests through our feedback portal, we are happy to say that as of the next release (R1 2019) of Telerik UI for WinForms, the new TabbedForm control will be yours for the taking to use as you please in your WinForms based desktop applications.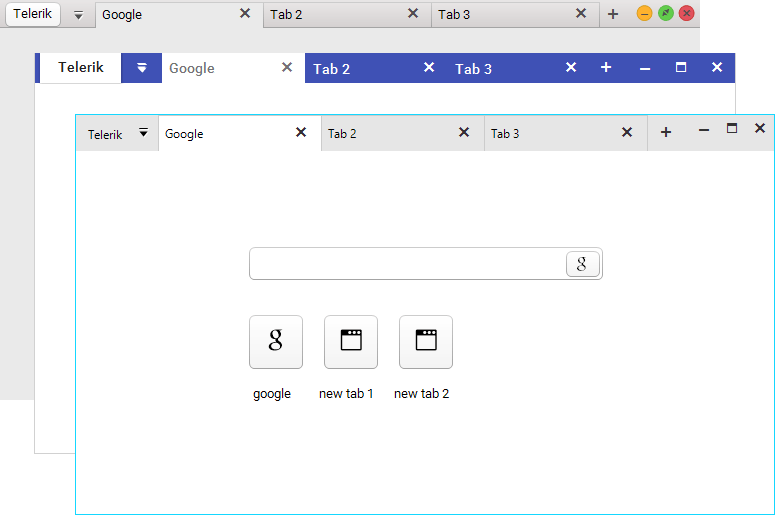 The TabbedForm control enables you to display tabs in the title bar of the form, which can contain anything from text to buttons, as well as other elements. The control comes with a variety of features to satisfy an abundance of user-scenarios. Here are some of the key features:
Tab Reordering via drag and drop
Displaying tabs in separate windows
Support for text, icons, shapes, buttons and more
Context Menu
Pinned Items
Adjustable Caption height
That's far from everything coming to the Telerik UI for WinForms suite, but we don't want to spill the beans ahead of time - that would ruin the surprise, yet you can be certain of one thing - it's going to be HUGE!
The Telerik R1 2019 Release is
going live on January 16th
, when you will be able to download the latest version and try out all the newest controls and features coming to the suite. Just 2 days after the release (on Jan 18th), we will be holding the Telerik R1 2019 Release webinar, where our dev experts (Sam Basu and Ed Charbeneau) will take you for a 60-minute ride around the latest and greatest innovations across the Telerik web, mobile and desktop suites, so make sure to sign up!