JustMock now includes Web-Based builds, plus up to date support of all popular code coverage and continuous integration tools.
JustMock R1 2018 has arrived, featuring Web-Builds for TFS2015, TFS2017 and TFS2018, as well as support for the latest versions of the code coverage and continuous integration tools.
Web-Based Builds
We gave you an early taste of this in the sneak peek blog post, and it's now here. The R1 2018 release brings Web-Based builds for TFS2015+ to JustMock. For the purpose, we introduced a VSTest build task that executed tests mocked with JustMock on your build machine.

Code Coverage Tools Integration
Another improvement we wanted to share is that with R1 2018 of Telerik JustMock, we ensured compatibility with the latest versions of the following code coverage tools: DotCover 2017.3.1 and NUnit 3.9.0, in addition to the already supported NCover, OpenCover, NDepend and Visual Studio 2017 Code Coverage.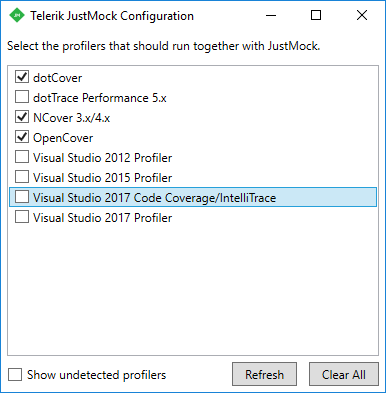 Get the Latest JustMock
Tune up your mocking environments and get the latest version of JustMock here.
Please reach out with comments or suggestions you may have through the JustMock feedback portal.
Watch the Webinars
And don't forget to take a look at our release webinars, where our technical experts provide a deep dive into all of our new features and functionalities.
Watch the Telerik Release Webinar