Similar to my previous post, I've made small example to illustrate how to use Telerik Reporting in Microsoft LightSwitch Beta 2.
1) Create new LightSwitch project and add new screen: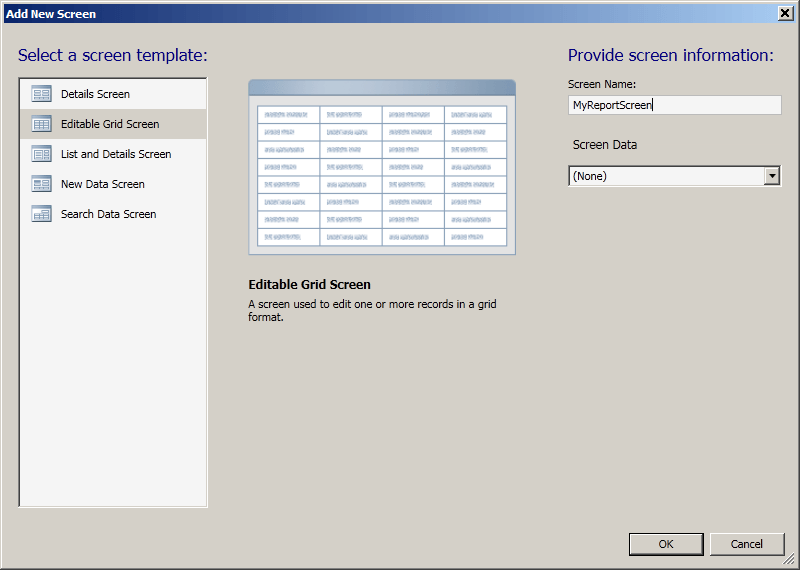 2) Switch to File View, add references to the Silverlight assemblies in Client project, add new UserControl and declare an empty ReportViewer: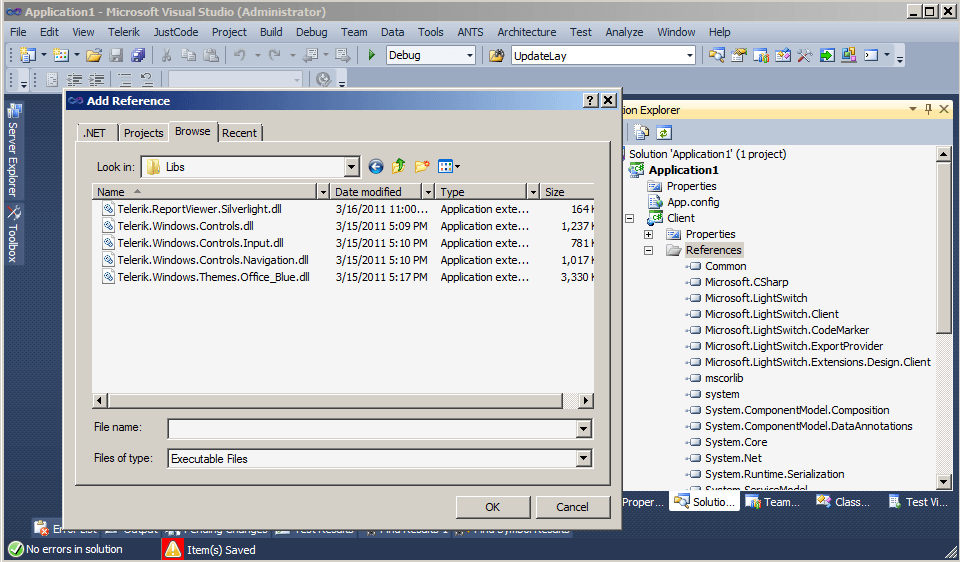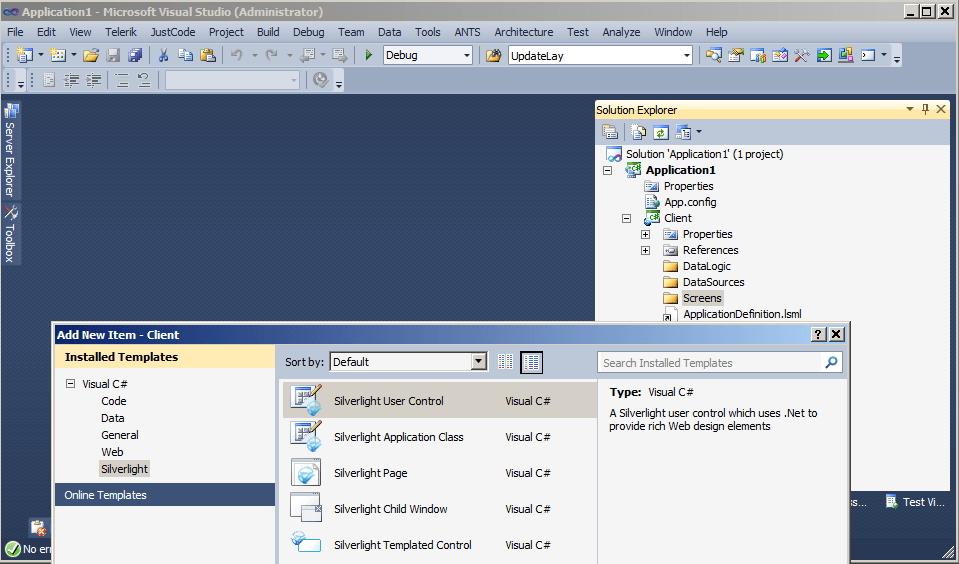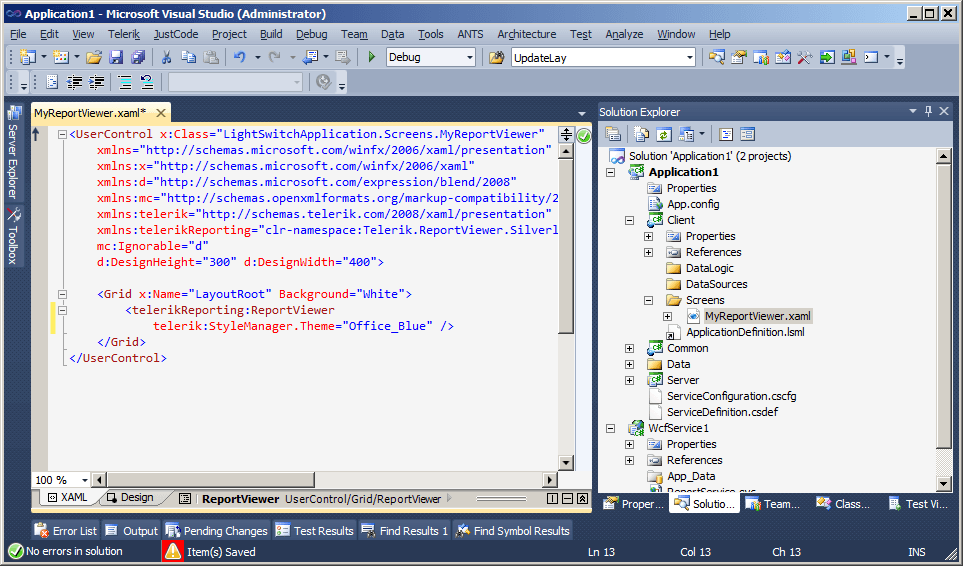 3) Add custom control in the screen designer and run the application to check the result:


* Don't forget to add references to the Telerik assemblies!




4) Add new WCF Service Application, add references to Telerik Reporting server-side assemblies from Reporting demos and declare the connection string and service configuration in Web.config (again from Telerik Reporting official examples):


* You will need AdventureWorks!




4) Copy ReportService.svc (again from Telerik Reporting official examples) in the WCF Service Application and declare the report and the service url in the ReportViewer: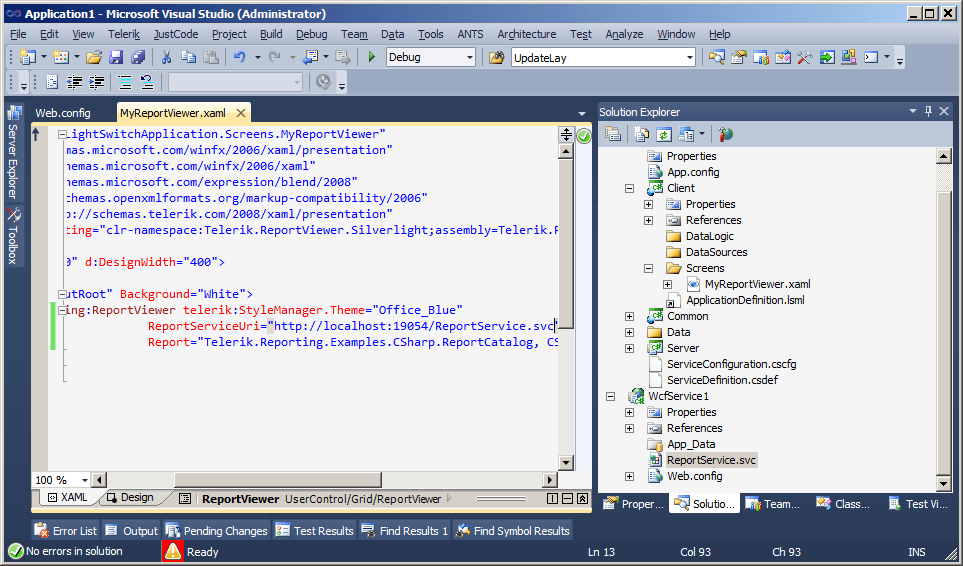 5) Run the application and browse the Telerik Reporting demos from LightSwitch application:
Enjoy!
Download